 When I saw the words Dragon's Blood I thought of two things. Firstly, dragons only exist in Harry Potter and secondly, blood? Oh no. But, of course, neither are relevant to this facial.
The super hydrating facial I tried is offered by Claudine King, who uses Rodial skincare products. Thanks to the changeable weather and air conditioning, my skin is very dehydrated so some extra H2O is always welcome on my face.
Now before we continue, let's discuss this Dragon's Blood thing for a second. In a nutshell, it's a natural red resin that is produced by various plants including the Rattan Palm tree from South East Asia. It's known to have lots of medicinal properties, but I won't go into that; for the purposes of skincare, it's a hydrator and plumper. Rodial mixes it with hyaluronic acid to improve the skin's elasticity and reduce sagging.
Now, on to the treatment. Cosying under a nice warm blanket on a cold day is a nice feeling. I won't say no to escaping from the whistling wind and drenching rain. My therapist said my skin lacked moisture and hopefully by the end of the facial, I would see a big difference, and feel a big difference too.
The facial lasts 55 minutes, starting with a good cleanse using the Stem Cell Superfood Cleanser. Having a therapist massage your cleanser and gently remove it beats my ten minute de-makeup routine any night. Toning follows with the Dragon's Blood Cleansing water.
The reason I wanted to try it was for redness which I tend to develop at this time of year on my cheeks and chin. Immediately after the cleanse and tone, my skin started to feel soft again which really impressed me.
Advertised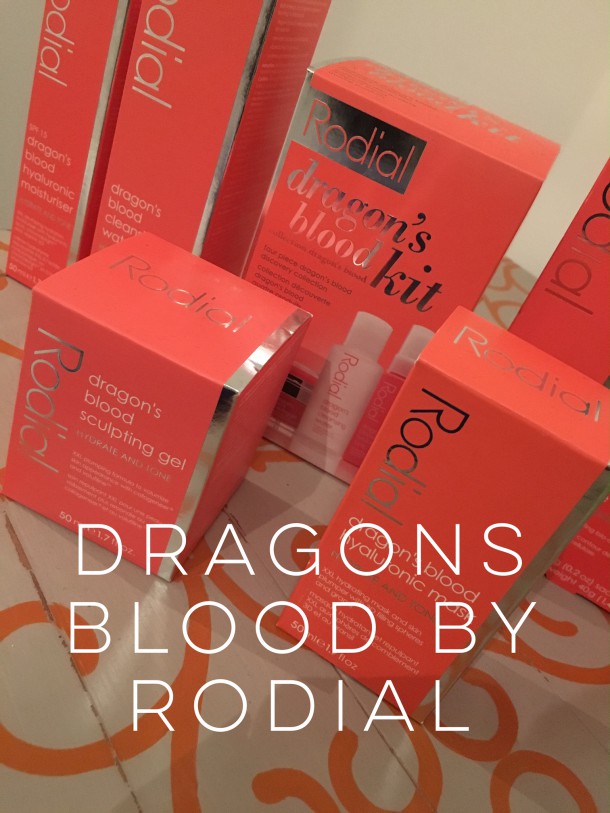 Exfoliation is something I do once a week anyway, but this one was very gentle. The Supreme Acids X-treme After Party Scrub removed any dead skin cells, and despite feeling very grainy, it was very good on my sensitive skin. I might even buy this product to use at home, as exfoliators generally scare me.
My shoulders, neck, scalp and chest were all de-stressed after this, and I liked how the massage was incorporated into the treatment. I have very tense shoulders so I always welcome massages! While I was having my massage, the Dragon's Blood Hyaluronic mask was sitting on my face as well as the Sculpting Gel moisturising eye mask, that my puffy eyes really liked.
The end result was very soft skin that felt fresh and renewed. One thing to note about this treatment is that I didn't leave the salon with a big red face. My skin was of normal colour with a great glow. I left my make up off for the rest of the day and well into the next to let the treatment do its work. Almost three days later, and my skin has retained the glow. For an hour's facial, you get a lot for your money in a calm setting, in the heart of the city. And if you want a quick fix over the festive period, I can highly recommend this one.
I got this treatment at Claudine King Brows & Beauty, 22 South William Street, Dublin 2, priced at €60 for the facial and €20 for the eye mask.
Advertised
Have you tried Dragon's Blood before? How do you refresh your face in the lead up to Christmas?