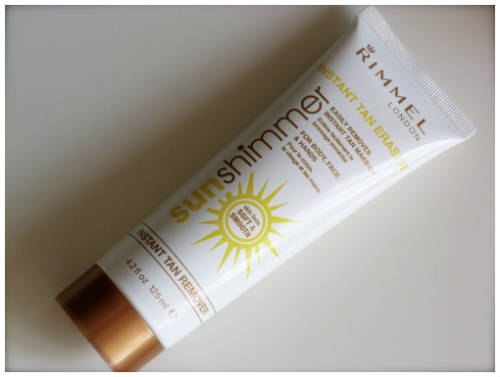 Fake tan that develops has fallen seriously out of favour in the last couple of years as we all decided to try embracing the pale, perfecting our milky limbs with skin enhancing products, or turning to instant, wash-off options when a shot of bronze was required. I'm totally on board with eschewing tan altogether when the weather is rubbish, but when/if the summer kicks off I do like to layer on a quick golden glow. My only issue with instant tanning products is that they can be a right pain in the proverbial to remove – washes off easily with soap and water me FOOT! – but Rimmel have come up with something that could make the removal process considerably quicker.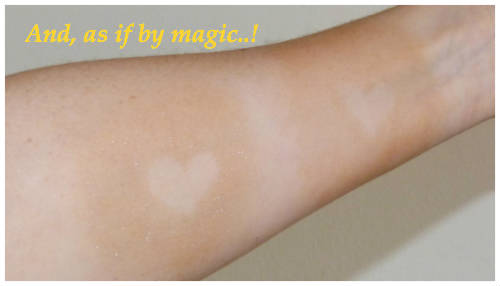 Advertised
Their new Sunshimmer Instant Tan Eraser (€7.25) is a creamy tan remover that can be used to get rid of instant tan from body or face in all of 30 seconds. Simply smooth onto the area you want to clean, massage into the skin for 30 seconds to lift and capture the tanning product, and rinse or tissue off.
Although it's a Sunshimmer product, I tried it with a selection of instant tans across a range of brands and Instant Tan Eraser did exactly what it said on the tin, restoring skin to its natural blue-white hue while leaving it feeling soft rather than stripped.
WARNING - PAY ATTENTION TO THIS BIT!
It won't make the slightest dent in fake tans that develop (in the interests of thorough testing, I gave it a whirl) and I can't imagine that there are too many full-body applications in the 125ml tube. Still, it definitely does the job for which it was intended and would be a brilliant product for getting rid of tell-tale tan on the palms if you're an instant tan fan who prefers to apply it with your hands rather than a glove or tanning mitt.