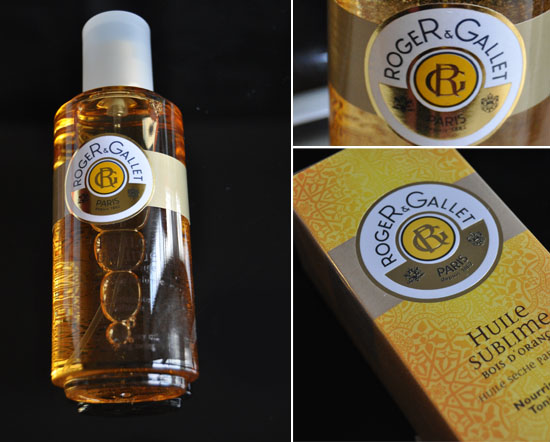 We brought you the news a couple of weeks ago that French brand Roger & Gallet had newly landed on these shores and now we're nearly delirious with happiness that we've gotten our hands on the products.
Let me kick off with Huile Sublime Bois D'Orange.
I love dry oils. Love them to death. Love the Nuxe Dry Oil so much I'm on my third bottle.
And now here's another beautiful dry oil from another French brand. The scent is absolutely astounding - fresh, citrussy and with more mellow orange than I would have thought possible. They say it's "an olfactory journey through the Andalusion gardens of the Alhambra " Mandarin orange, bergamot, verbena and orange blossom are all blended into a fragrance that is not overpowering - just warm and summery and delicious.
The oil itself is deeply nourishing and jam-packed with six different plant oils: argan oil; camelia oil; macadamia oil; evening primrose oil; sesame oil and almond oil
Advertised
Spray it on your skin (use a good dollop for effective moisturising, less if you just want a light touch of moisture and the scent on your skin). This also works well on hair and apparently face (I haven't tried in on my face yet).
And you know what? I don't have it any more. Every time I brought it out to show someone (which was often: I have a habit of bringing new products I really love around in my handbag, as I can't bear to be parted from them. Go on, mock.) And eventually someone sighed and loved it so much and looked so sad when it was time for Bois D'Orange to go back into my bag that I had to give it to her.
Bah! What can I say, I'm a soft touch. So now I'll have to get another one: my love I won't make that mistake again, this time you're staying firmly on my bathroom shelf.
Where can I buy it? Available at 80 pharmacies country wide - check the Stockist list for more info
How much does it cost? €25 for 100mls

What would you compare it to? It's a dry oil like Nuxe Huile Prodiguese but has a delicious orange scent