 Finding a product for styling curls is one of the more trying beauty missions. Lucky for you, we've done the hard work.
Naturally frizzy/curly hair can be a real pain in the ass. You face two problems; first, the task of blowdrying it straight; or second, finding a product that won't leave your hair crispy or sticky. This is a daily issue for me. Finding the right curly hair styling product is quite a challenge. Even though they promise me bouncy, perfect curls, I tend to just look like a bush woman.
I even bought the Dyson hairdryer because it promised me a different type of hair drying that would keep my hair from frizzing. This was not the case.
Having spoken to my lovely hairdresser, I have been assured that it's all down to the 'right' product for your hair. So, I started my research and began The Hair Trials. I struggled between finding the right amount of conditioner that wouldn't leave my hair greasy within a couple of hours, and having just the right amount of hydration so my hair will look shiny and bouncy not frizzy.
Lucky for you, having done the hard work, I have discovered three curly hair styling products so you can cancel your plans to test all the curly hair products from here to Timbuktu.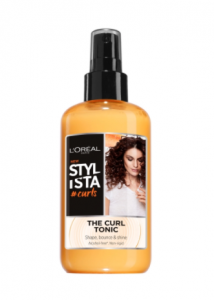 L'Oreal Stylista the Curl Tonic €7.99
Advertised
What I love about this product is that you get a curl without the frizz. It's not sticky or hard feeling yet it holds the curl. Most importantly, you don't wake up the next morning needing to wash your hair again.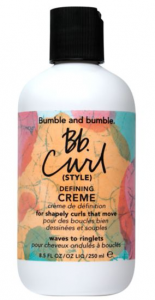 Bumble and Bumble Curl Cream €34
This is a really gorgeous product. The cream texture defines the curls yet keeps them hydrated. Your hair will look shiny, bouncy and light with a defined curl. Just what you want from your curl enhancer.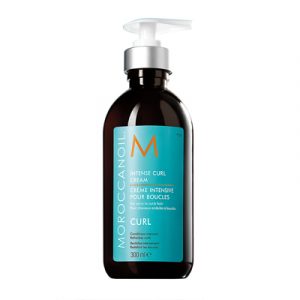 Moroccan Oil Haircream €29.34
Advertised
For bouncy definition and intense hydration and shine, this is your man. A little goes a long way with this product, but it's a gorgeous texture and will have your hair looking fly.
What curling products do you use? Why is it your favourite?