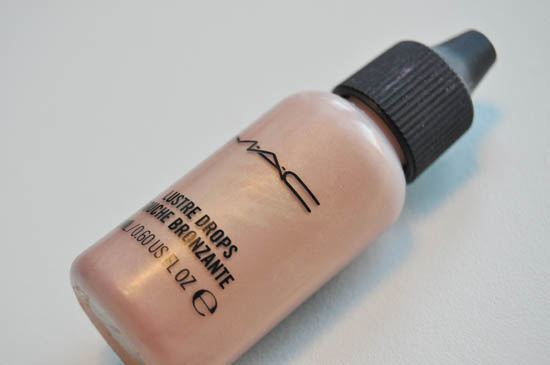 In the winter I tend to like a matte finish to foundation - but when the weather turns sunny it just looks plain daft to be chalky faced.  Makeup needs to be brightened up a bit - a bit of glow and shimmer really make a big difference.
I love adding liquid bronzers or shimmers to foundation - and this new teeny bottle of wonder from Mac is my new Can't Live Without.  It's fantastic - it adds a touch of warmth to foundation and really adds a glow.  Brush on a smidgin of bronzer and you're ready to go!  You don't need to mix with foundation of course - you can apply this 'neat' onto cheekbones, collarbones etc to really make the most of the shade and this give fab results too.
Kirstie has kindly swatched the colour (see below) and you can see the gorgeous goldy glow Sun Rush gives skin.  Snap this one up - it's part of the Bronze Everyday collection, and is due out from April 11th.  Not a limited edition you'll be pleased to hear - this one has legs and will be around permanently.
Advertised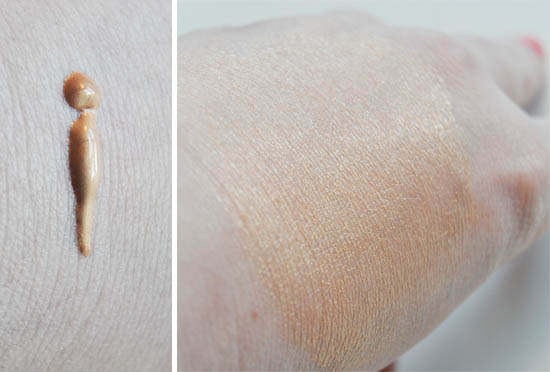 Lustre drops are available in Pink Rebel (blue pink with gold pearl) and Sun Rush (pictured) priced at €21.50