 I had a look at a new foundation from Irish makeup brand Fuschia recently and now I have discovered a setting spray from the brand. I gave it a spritz and it's the strongest spray I've come across - and one of the best, I'm happy to report.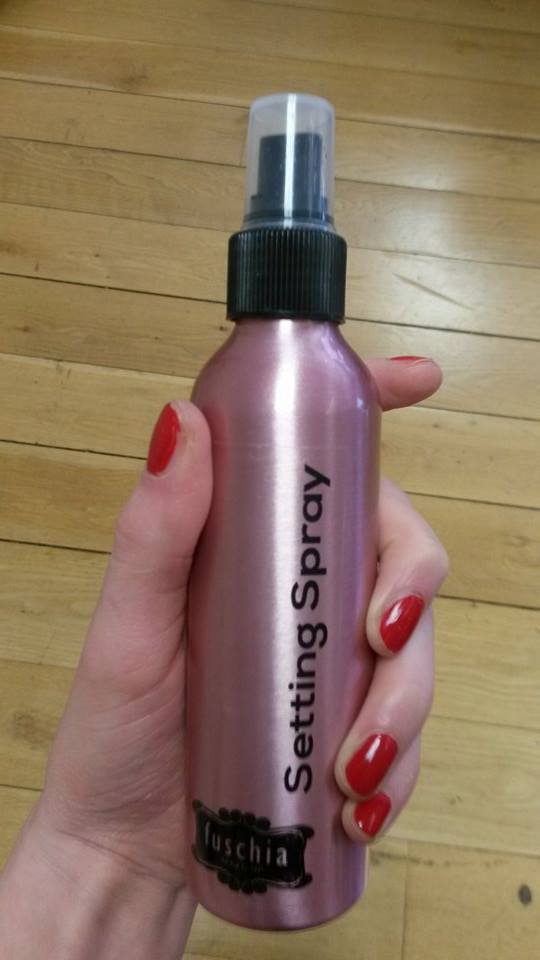 I am a fan of setting sprays. As usual, when I was first introduced to them I dismissed them and relegated them to my gimmick file. Who would actually pay a tenner or more for what's essentially mist in a bottle? Ah, I would.
The first setting spray I tried was NYX Dewy Finish (€10) and it's still my go-to. I've surprised myself liking it because it's not like my oily face needs anymore slick. I spray it over my powder and it does give my face a glow that looks much more flattering than oil. NYX have a matte finish version to that I haven't tried - have any of you?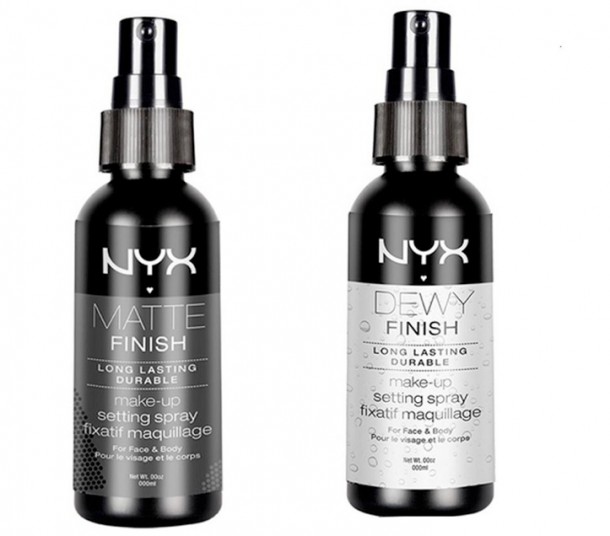 The Fuschia Setting Spray is a little pricier at €20 but the bottle is bigger and judging from the strong oul spritz it gives I have a feeling that it would last a while. Where the NYX version needs three or four sprays, one good blast of this would do and it's so refreshing.
Advertised
Before stumbling across Fuschia, my most recent spray find was Urban Decay's All-Nighter, which for what it's worth does not have to be used only at nighttime. It's not as refreshing as the canned sprays but it does an excellent job of keeping your makeup in place for long periods of time. At €29 it's pricey but it has quickly been gaining a cult reputation. Sometimes you just have to shell out for quality.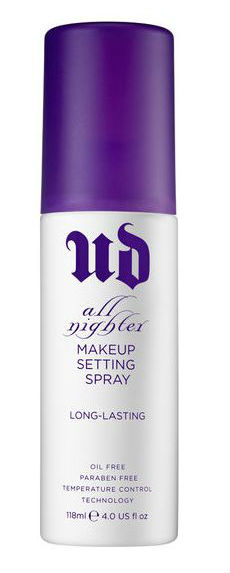 And an honourable mention goes to Vichy Thermal Spa Water. Yes, it's not a setting spray per se but setting makeup is one of it's many jobs - just make sure that you hold the spray at least 30cm from your face. It's designed to soothe sensitive skin and reduce redness and the mist the can produces feels instantly hydrating - one of the benefits of the can is that the mist is always cool (the same goes for Fuschia.)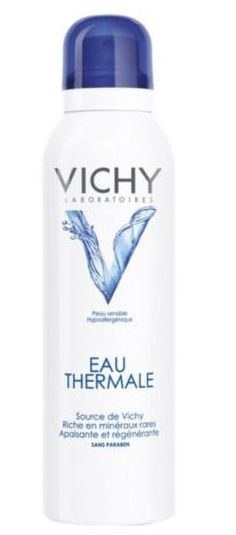 Another popular option is Mac Prep and Prime Fix + (€20). Laura wrote a Dupe post comparing this with NYX's Dewy Finish  a while back if you want to see how they compare.
Advertised
Are setting sprays your thing? Do you think primer is enough when it comes to lasting power? Do you use anything at all?