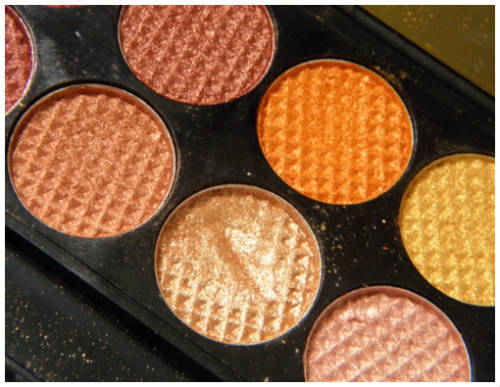 The years that I spent as a teenage goth left my make-up collection lacking in brights. I probably have more black eye-liner than Smiths posters, but, lately, I've wanted to branch out and try something a bit bolder.
Budget brands like Essence, Catrice and Sleek all have a huge range of colour cosmetics for only a few quid a pop, so taking the primary colour plunge wasn't too risky. Sure it's not like I couldn't take it all off if I ended up looking like I'd rubbed my face in a box of Crayola.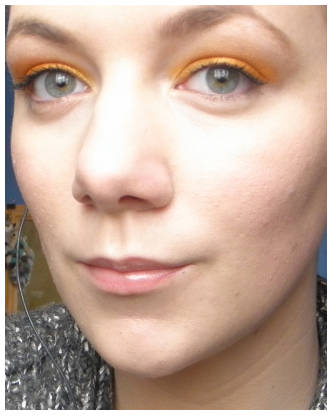 I opted for the Sleek Sunset palette, a bargain at €8.50 for 12 decently sized and fab quality shadows. It's also got some warm browns and a matte black, for days when you just fancy keeping things simple. Also, getting a palette with a mixture of brights is really handy when you're not sure what will suit you best.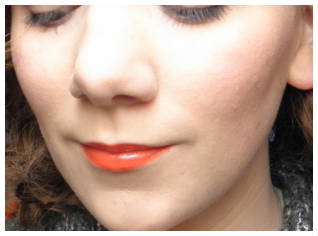 Also, I broke out my much loved Morange lipstick and topped it with Gosh lip-gloss (both featured in my coral fan-girl post) to make it less bold. This is a much quicker way of shaking up your make-up than faffing about with shadow and there are gazillions of gorgeous lipstick shades out this seasons.
Advertised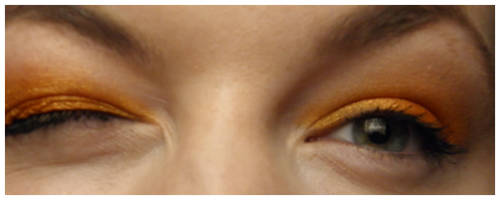 Here are my tips for getting daring with your make-up:
1. Try to contain your excitement and keep it simple. Going all out on all areas can look a bit clownish and each aspect might distract from the others. I used a really light wash of Benefit Hervana on my cheeks and a clear balm on my lips to keep the focus where I wanted it, on my peepers.
2. Use your new-found courage as an excuse to play up your natural colouring.  Warm browns and gold are super flattering on green eyes but acid oranges and yellows make them look much more intense.
3. If you're not sure which area you want to lash the colour onto, just pick your best feature and highlight it. Full lips? Go for a wash of neon lippy. Doll eyes? Get your rainbow eye-shadows out!
4. If you can't lose the fear, it's okay to stay true to your own style. Incorporating brights into your staple look is super easy. Inglot do some gorgeous coloured gel liners that you could use in place of your usual black or brown. A sheer and glossy lipstick in a daring shade will be easy to tone down with some blotting.
Advertised
So, too much colour for your liking or is it something you'd try? Let me know!