 Now where have I heard about these lipsticks before, I hear you ask? Why, they featured on our Ultimate Valentine's Day Lip Colours guide last week. But they're not just for days of romance, let's have a closer look.
We do like these lippys. The cream based formula is like butter on the lips, the purple, textured but smooth tube is very cool and they come in ten shades. I feel like they could be a little girlish - that's always what funky lipstick bullets and sheen finishes scream to me - but actually anyone who likes a bit of subtle shine to their lipstick would like these.
They were created with a lightbulb moment from Urban Decay's Wende Zomnir. She had been mixing the brand's Revolution Lipstick with fellow cult product Naked Lipgloss and bang! Sheer Revolution was born. (I love back stories, thought I'd share.)
Advertised
The colour pigment is strong and long lasting. I'm told that this lipstick has 'superior colour dispersion' but I've recently learnt that all lipsticks with sheen can be evenly dispersed by starting your lippy journey in the centre of the lips and gliding outwards to each corner of the mouth.
Sheer Revolution lipstick has been infused with the hilarious sounding special ingredient Maxi-Lip™ which 'defines and hydrates lips while making them look plumper and fuller.' Put some of that in all of my lipsticks please!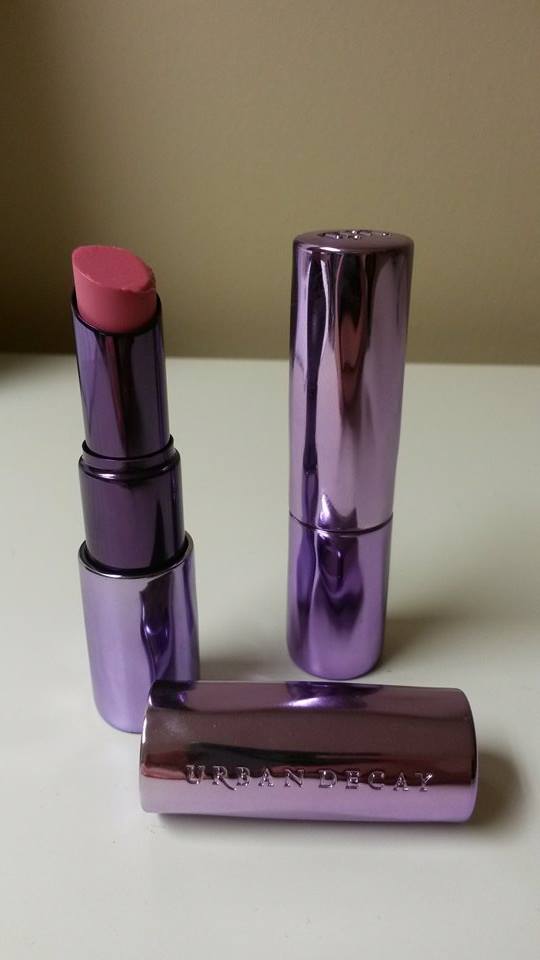 My favourite shade is Sheer Obsessed. At first I was afraid of its pinkness but in reality it's not too bright and raver-esque, it's lovely and natural and I think it's the type of shade that would suit everyone. And If it doesn't, there are nine more shades to choose from.
The only thing is, along with the Maxi-Lip™ (tee-hee!) they have all sorts of other nice oils packed into them which is lovely for the lips but it makes the lipstick itself very soft, you can make out the melty action in the image above, ad that's after only one use. It's definitely one to use with a lipbrush.
Advertised
Sheer Revolution Lipstick is available at Debenhams (and in their online store) and House of Fraser and retail at €20. Does this line take your fancy?
Love lippy, eyeshadow, blush and all that good stuff? Read all things makeup here!