 We love an oil cleanser here at Beaut.ie. I'll pretty much always advocate an oil-based cleanser for everyone regardless of skin type, because oil removes makeup without stripping the skin, and is infinitely kinder than alcohol, or sulfate-heavy foaming cleansers.
If you cleanse your skin with oil, your skin will be less oily because it won't have to produce oil to compensate for that stripped away by alcohol-based cleansers.
This oil is a game changer. There are plenty of cleansing oils that I have enormous affection for and continually repurchase, but this one is special because it's a no-fuss, functional product that really works.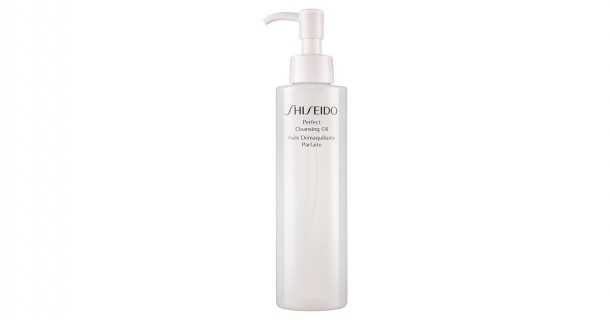 Advertised
Being boring is a major asset for a cleanser. I have two preferences for oil or balm cleansers - I want lovely smooth texture which allows me to massage makeup away comfortably, and I want an oil that emulsifies. By this, I mean an oil that goes milky on contact with water, so that you can wipe your face with a flannel and have no oily residue left on your face.
Shiseido Perfect Cleansing Oil's primary ingredient is mineral oil. I'm not at all a fan of mineral oil in skincare that is left on the skin, but since your cleanser is going on your skin for a couple of minutes and then being rinsed off, it isn't causing harm. If you're extremely acneic, then avoid mineral oil cleansers. For everyone else, it's fine.
Frankly, I love this oil for a first cleanse, and use my fancier, non-mineral oil based cleansers for my second cleanse. It comes in a whopping 300ml bottle, and lasts absolutely forever. The price is €50, which is the only aspect of this product that I'm not totally happy with. Since mineral oil is such a cheap ingredient, I find the price slightly irritating, but I do really like the size and the effectiveness of the product. It can be hard to find products that make your skin happy. For me, this really works, so I will pay €50 for the big bottle.
Would you reject this on the basis that it includes mineral oil, or because of the price? Or do you think that cleansers are an exception to the rule? To the comments!