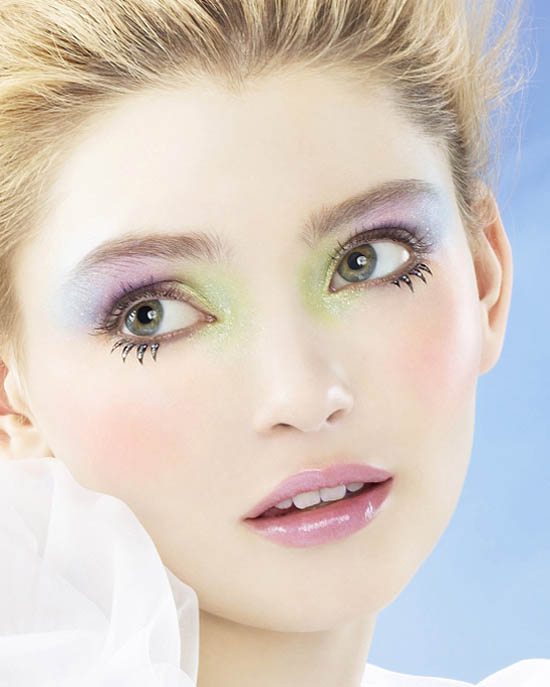 Emma showed us a couple of intriguing dome-shaped blushers from Shu's current Celestial Garden collection recently - it's on counter now - and I thought you might like to take a gander at the rest of the line up. For fun, and amusement, like.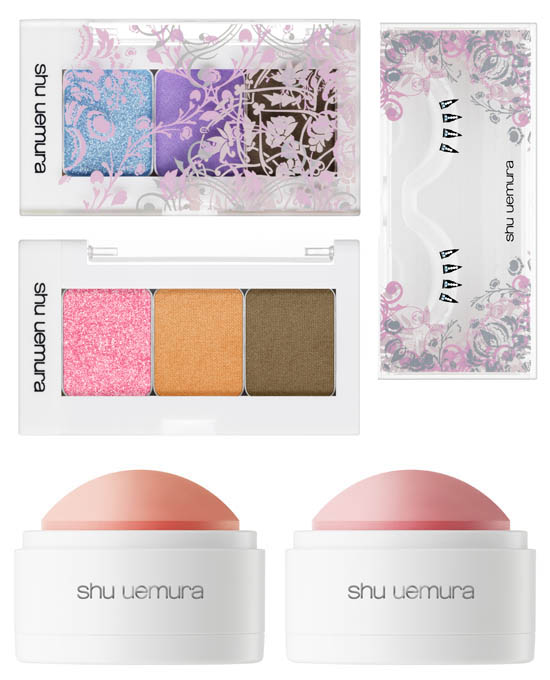 It's another of spring's pretty pastel offerings and contains products for eyes, lips and cheeks.  What's what?
Advertised
There are two limited edition Creamy Dome Blushers in fairy pink and sunlight peach, €24 (though Emma had the price as €23 so check with the counter to be sure to be sure, this is what the press office has told me). The deal with these is you apply directly to cheeks using the dome shape of the product
There are three limited edition shadow trios for €30 each, which I reckon is a pretty decent price for the brand's quality. Plus, such cute packaging. Choose from Scent (the pink and peach), Air (blue and purple) or Light, which contains lime green and yellow shades
Angel Wink lashes are another limited edition and are €22. These are made from cellophane and incorporate holograms. Designed to gently rest on top of hair, the lashes reflect and refract the light. These actually sound all kinds of amazing
That's all I have shots for but on counter as part of Celestial Garden are lots more products like two limited edition shades of Gloss Unlimited, Eye Crayons and mascara. Like anything?