 Brows are hotter than hell at the moment and we've been endlessly discussing them on the site.  Now there's a couple of ways of approaching brows at the moment.   You can go for the full on HD/Scouse/Tattoo brow with all its high salon maintenance and 'in your face' artistry.
Or you can just tidy them up at home with a tweezers and a teeny slick of Vaseline to keep the shape.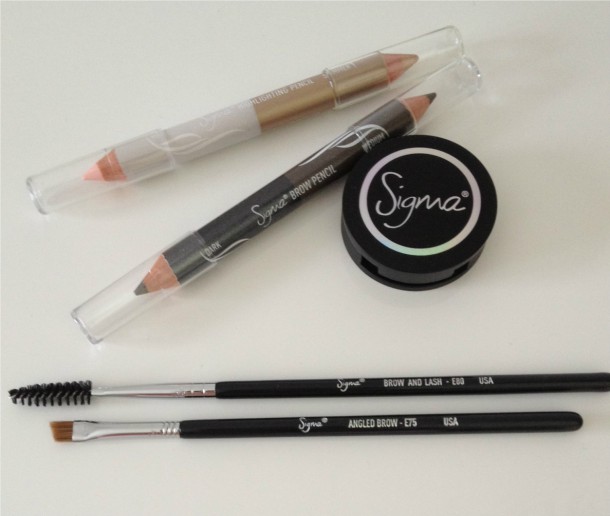 OR - and this is what many of us opt for - you can get yourself a nice brow kit.  I'm a hoor for brow kits and this is a fantastic one.  Not so much a kit, as a collection of 5 full size professional Sigma Products bundled together to create the ultimate brow shaping (€47.95) collection of doohickeys.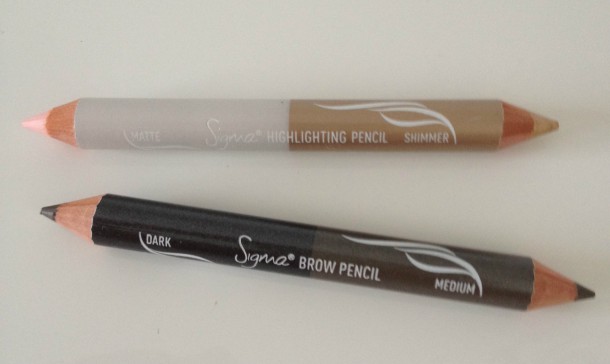 ONE: Sigma Beauty Dual Ended Highlighting Pencil
This double ended pencil has both a shimmer and a matte end so you can define your brows arch while adding a nice under-arch gleam.
TWO: Sigma Beauty Dual-Ended Brow Pencil
Another dual ended pencil, this time comple with both medium and dark shades.  This works well when you want to create a subtle eyebrow for day and really darken up for night time.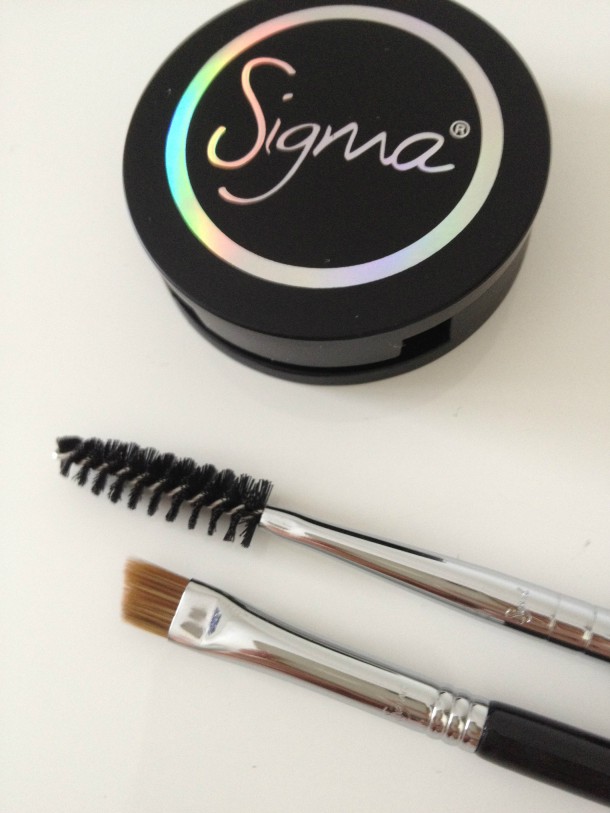 Advertised
THREE & FOUR : Sigma Beauty E75;  E80
E75 is a small angled brush which makes getting the tail of your brows super fine a cinch - use it with powder and gel products.  E80 work well to groom lashes - but as an added bonus can also be used to declump lashes if you've been a bit too heavy handed with the mascara.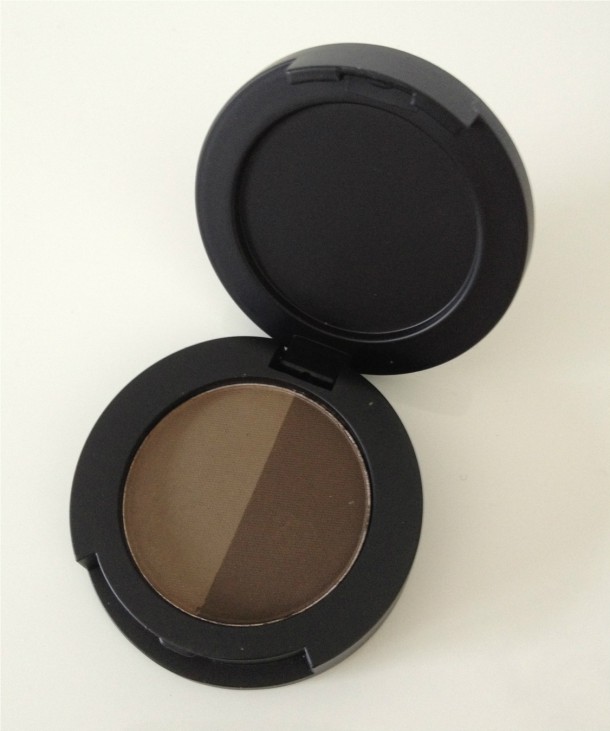 FIVE: Sigma Beauty Brow Powder Duo
The brow powder is available in 4 shades; Auburn, Dark, Medium & Light. Apply the powder with the E75 Angle Brush to create fuller brows. Interestingly enough Sigma recommend you apply it after the brow pencil for added intensity - good tip because I would have used it beforehand.  The shade pictured above is Medium.

Of course the question we must ask is: do we really need all these products?  And the answer is - no, not really.  In fact you could do very well with the chunky brow pencils and do away with the need for a powder product - and vice versa.  All the products are sold separately so you can pick and choose anyway, but if you do decide to go for the five you'll make a saving 0f €14.
So what do you reckon?  Are you liking the ways of this brow kit?
Available from Cloud10 Beauty
Advertised