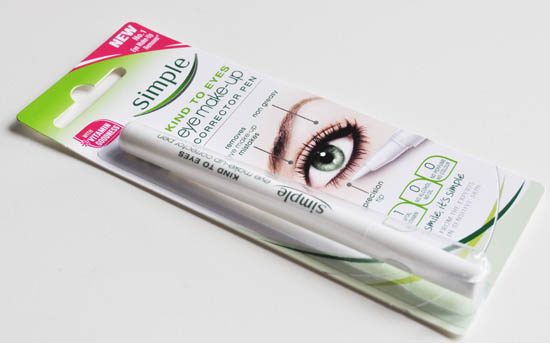 Exclusive to Boots until towards the end of April - when it'll go out to the usual stockist suspects - is this Simple Eye Makeup Corrector Pen, €6.49. One popped into my postbox last week and like Revlon's almost identical version, this is a felt-nibbed pen that contains Simple's eye makeup remover and you can use it to correct makeup mistakes.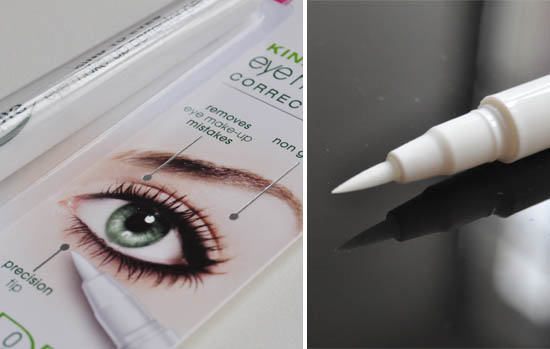 Does it work? It does, yep: I gave it a lash on liner to see could I 'rub' it out and yes, on kohl pencil I'd used to line my upper lash line, I was able to accurately remove it without disturbing the rest of my eye makeup. That's down to the fact the nib is firm and tapered so you've got precision and control.
Advertised
Of course, you can do the same with Qtips dipped into some remover for far less outlay, and yes, the nib does get stained almost immediately. The packaging advises you should clean it so I tried getting the gudge off both by rubbing the nib on some tissue and by washing it with a little liquid soap. Either works fine but won't return the nib to pristine whiteness but it does mean it's clean enough to use again. You'd definitely need to do this each time you use it as well.
So, advantages? Unlike Qtips and a bottle of cleanser, you can carry this about you for quick fixes and it's not going to put anyone out of pocket. Downsides are the slight bit of faff involved with getting makeup residue off the nib and I'm not sure how well it'd cope with very heavy duty longwear or waterproof formulations.