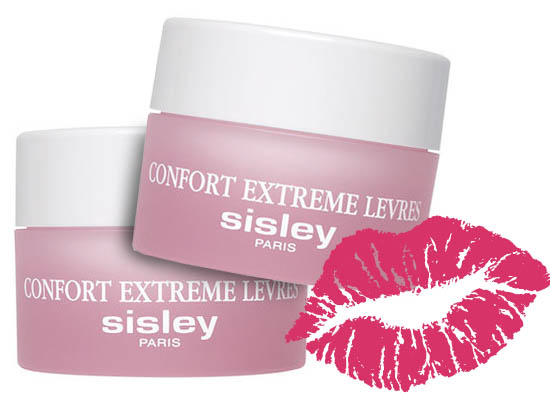 Even though I'm a fairly careful shopper, I'm no stranger to spendy lip balms and still maintain that the money I shelled out for my Creme de la Mer (while trying not to think too much about its price tag) was some of the best I ever spent. So when I started hearing rave reviews about an expensive lip unction from Sisley over the last few weeks, my interest was immediately piqued.
The product's full title is Confort Extreme Levres Nutritive Lip Balm - not too convoluted, I think. It's €44, which isn't quite as steep as its CDLM counterpart - that clocks in at €58. It's also a very fair conversion from the £37.50 Sterling price.
Apparently, it'll instantly soothe, rehydrate, plump up, help repair, and offer long-lasting protection to lips thanks to a cocktail (yes please) of natural plant extracts like plum kernel virgin oil, hazelnut oil, sunflower oil, red mango butter, and shea butter. There are no synthetic colours or fragrances in the mix.
Advertised
All the reviews I've read say that it lasts really well on lips without feeling greasy or sticky, and most of them absolutely calve about how amazing it is and how it's better anything else they've ever tried. Terms like "Holy Grail" and "desert island must-have" and "best lip balm 4 eva" are being bandied around. I think it sounds totally lush and am very, very, very tempted.
IMF who?