 I have always been really good with my skin care routine. Having suffered with acne in the past, I would never risk not washing my face at night time before bed and sleeping in my makeup. But, believe it or not, the skin care routine was the hardest part to get used to. It was a lot more than my usual cleanse, tone and moisturise.
The first thing was to learn the ins and outs of the new regimen; I learned a lot in this process. My skin therapist Marsha outlined the difference between medical grade skin care and the products you buy in department stores. That is why it's so important to see a skin specialist and be prescribed skin care suited for your own specific needs if you want to see a real difference.
In the morning, I wash my face with the cleanser; after that, I use the skin polish. I follow that with oil control pads, a retinol, a moisturiser and an SPF.
The night steps were: cleanser, oil control pads, a different retinol, moisturiser and no SPF.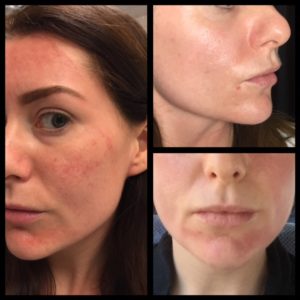 The hardest part of this routine was the first month. My skin peeled off in sheets, and even if I touched my face, it would flake. It was sore to touch and red and patchy. I doubted the entire thing at times and wanted to stop, but I can honestly say that after all that, the skin care is really what made the most difference in my skin. I know the peels, and additional treatments wouldn't have worked half as well if I wasn't using the home-care products.
If you truly want results, I can't stress how important the home-care part is. I would honestly say that this routine made the biggest difference out of everything I did throughout the whole process.
My prescribed skin care is as follows:

Benefits
Purifies and cleanses skin
Helps prevent pores from clogging
Aids in removing excess oils and impurities
I use this face wash twice a day. I apply a pea-sized amount, and I count to 60 while massaging it into my face.
Offects Exfoliating Polish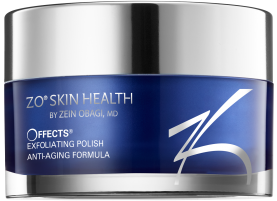 Benefits
Ultra-fine magnesium crystals exfoliate dead skin cells for all skin types and increase epidermal turnover for a cleaner, smoother, more even-toned complexion.
For use after cleansing in the morning time only. I use a pea size amount of this exfoliator, and again, I massage it in while counting for 60 seconds.
Cebatrol Oil Control Pads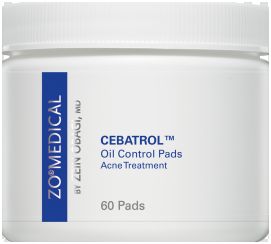 Benefits
Advertised
Effectively removes dead skin cells
Helps remove dirt and oil from pores
Targets breakouts
Anti-irritant properties
I use this day and night after my scrub to eliminate the oil in my skin.

Benefits
Targets skin discoloration and breaks up existing pigmentation
Brightens skin and helps even skin tone
Helps prevent future damage
Antioxidant protection and helps support the repair of the skin
I use this retinol in the morning after my exfoliator. I just apply it as you would a moisturiser, but using only the tips of my fingers as the product is expensive and you don't want to wash half of it down the skin. Again, it's important to spend time massaging it into your skin. (60 seconds was always the rule of thumb with Marsha.)

Benefits
Helps reduce lines and wrinkles in the skin
Supports a more even skin tone
Provides antioxidant and anti-irritant properties
Helps skin renew itself
At night time I swap out my Brightenex for Retamax. This retinol is better for plumping up the scarring. I apply it in the same way as I do the Brightenex.
Ossential Daily Power Defense

Benefits
Provides antioxidant protection to combat free-radical damage
Helps tighten and firm the skin
Promotes skin health
Helps support skin's natural mechanism to repair damage and protect against future skin damage
Day and night I use this moisturiser over the retinol. But to be honest, during the day I found that because I HAD to use an SPF, that was enough for my skin. So, I just use the moisturiser at night. Otherwise, I found my face getting way too oily throughout the day.
Heliocare Advanced SPF 30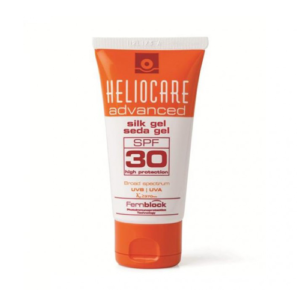 Because the retinols are designed to peel the top surface of your skin, the skin that is left is like baby skin. So, it is highly important when you are using retinol or having skin treatments done involving peeling of the skin to use an SPF. Otherwise, you will be opening yourself up to hyperpigmentation. This SPF is a gel based, so it's nongreasy or oily. It also doesn't clog up my pores like most SPFs.
Advertised
There you have it. My skin plan. Don't forget to tune in next week for all the info on the Azelaic Peel and vitamin infusion.
Skin consultations with a therapist at ClearSkin are €20, and that is fully redeemable off any products or treatments at ClearSkin. ClearSkin Medical Skin Clinic is based in The Beacon South Quarter in Sandyford, Dublin. Call 01 2939148 or visit www.clearskin.ie