 We do love to support an aul Irish brand here at beaut.ie.
Back in early 2013, we did a round up of Irish brands to watch. And boy, did we pick some good 'uns. Cocoa Brown, Pixy and Bia Beauty all made all our list, as did the Skinician brand.
This skincare range originally came to us from the people behind Irish tan brand, He-Shi, and was developed by skincare specialists to target individual skin issues, like hydration and anti-ageing.
Now, given our love for their Revitalising cleanser (it was one of the top three cleansers we chose to use with our Clarisonic), I was looking forward to trying out their recent release, the Advanced Time Delay Day Cream .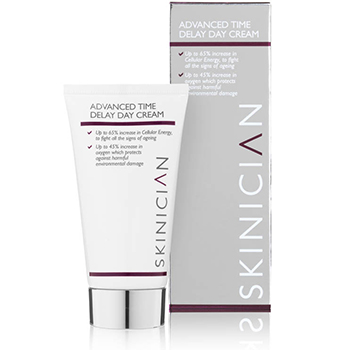 This day cream is part of their anti ageing range and is aimed mature skins or those that are beginning to find the beginnings of those damn lines in the mirror.
Now, the sensitive nature of my skin was been well documented on this site - it takes offence at anything and everything like a petulant politician. If it had legs it would flounce off my face in a huff on a weekly basis.
Advertised
So while I am certainly on the look out for anti-ageing products (heellew forehead lines) I wasn't sure if it would be up to the task of dealing with my dehydrated and sensitive ways.
The product has a blend of yeast extract, Vitamin E and peach kernel to smooth and soften the skin (don't be alarmed at the word kernel, this is not gritty Aapri territory) and claims to visibly reduces all of the main signs of ageing with strong anti oxidant ingredients.
The first thing I noticed about this cream is that it really does have a luxurious feel to it. It is silky soft and melts into the skin, I actually looked forward to smoothing it on in the mornings - it has the consistency of a 'treat' product. And it contains SPF 15 so it's working hard as well as being all soft and charming.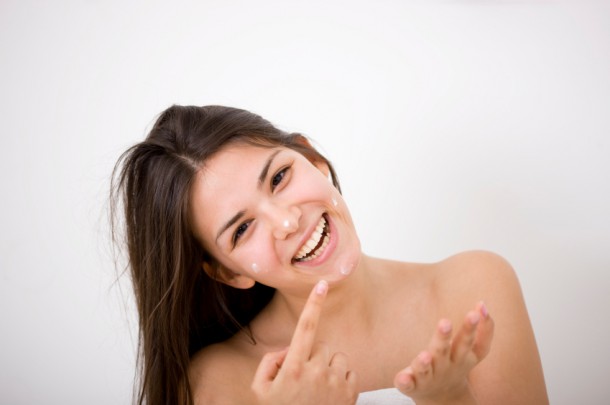 And this day cream did not irritate in the slightest, it was actually quite the opposite - soothing and softening. But for those who are the proud owners of quite dehydrated skin like me, you might miss the moisture hit that other products deliver - anti ageing is on my list but my need for hydration comes first.
So while this is a nice, light Summer option but I'll need to use a heavy-hitter at night time to get my moisture hit. But if you have normal/combination skin and are looking for a anti ageing all rounder, you should keep an eye for this charmer.
Advertised
Skinician's Advanced Time Delay Day Cream 50ml (€43) is available in Harvey Nichols and selected salons nationwide.
Have you tried this Skinician's offering yet? Are you on the look out for anti-ageing or what is your main skin concern? And how can I get myself to drink another two litres of water per day? To the comments!