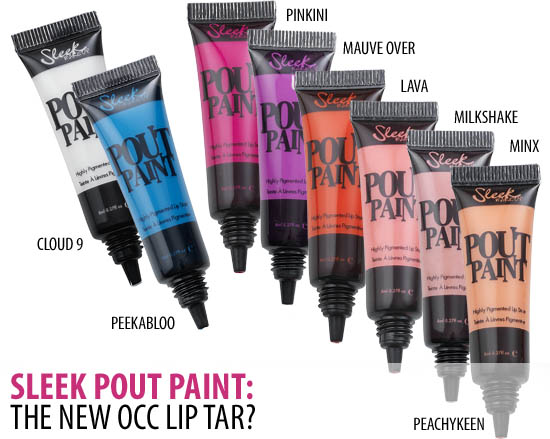 Hearing news of Sleek's forthcoming Pout Paints (BeautyEmporium.ie will be stocking them for €5.70 apiece in the next wee while), I immediately wondered if they were dupes for OCC's cult Lip Tars.  Sleek's launching a line of six colours with two 'controls' in white and blue you can use to adjust the shades of any of the others in the range - so you can pretty much custom mix your own colour should that take your fancy. It's not a new idea and OCC didn't come up with it either - Shu Uemura did it a good few years ago and YSL rolled out a version of it with Rouge Pur Couture too, but the Sleek and OCC products do seem really similar on paper at least.
And of course, Sleek's a lot cheaper.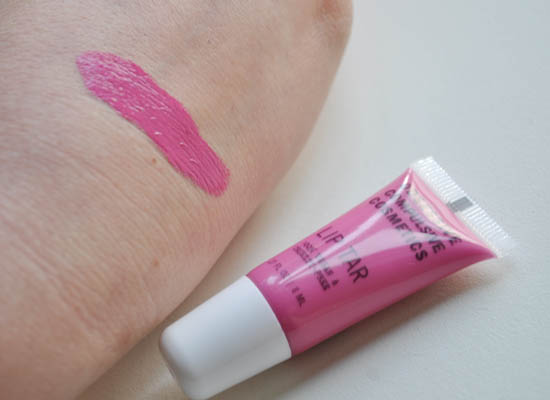 Advertised
Lets go back to the start: OCC Lip Tars are a cult product that deliver on all the promises gloss makes but reneges on when it's on the lips. The shade you see in the tube is what squeezes out in all its full, opaque glory and you only need a tiny bit for a really full-on whack of lip colour. They're essentially super-opaque liquid lipsticks that have a shedload of coverage, pigment and good longevity.  A pro product, they come in 39 shades and you can only buy online - I got my solo 'Tar in Pageant from love-makeup.co.uk for £8.99stg.
Hence my interest in Pout Paints, especially if they deliver a similar result.
I'm definitely interested in checking them out when they land and fingers crossed they stand up to OCC's Lip Tars.  What about you - think this sounds like a product you'd be interested in investigating?