 Chanel's spring collection reaches counters on January 23rd and, oh, it's a pretty one.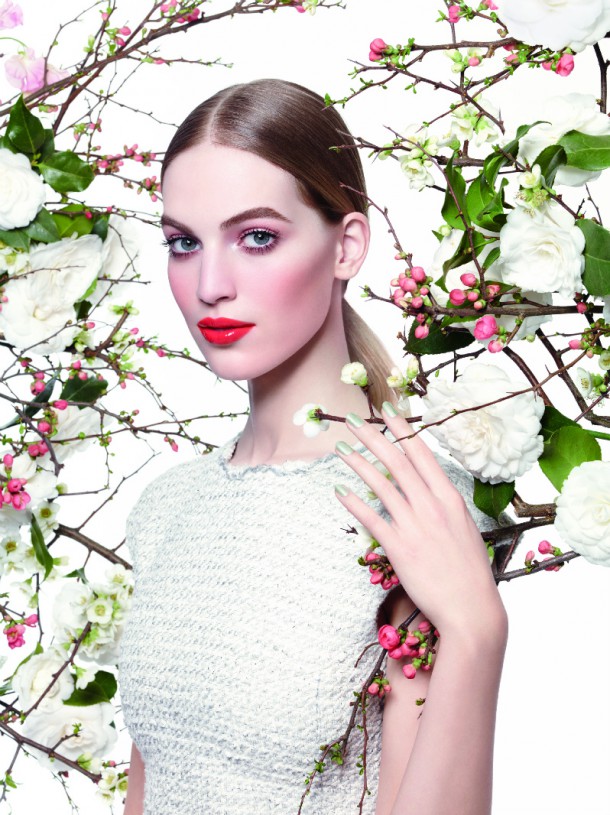 Collection Rêverie Parisienne has the French capital as its inspiration and the palette is one of pinks and corals, with hints of green and shimmery white.
Chanel fans will know what to expect product-wise: lips, cheeks, eyes and nail colours with lots of limited editions to fall in love with. It's a big collection too, with almost 20 products  on offer.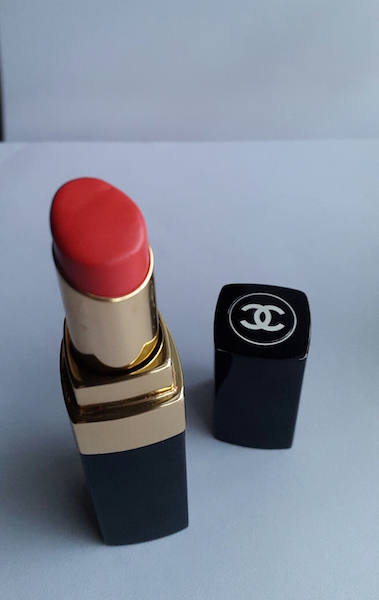 I was able to give some of the products a go so here's a peek at some of the eyes and lip goodies.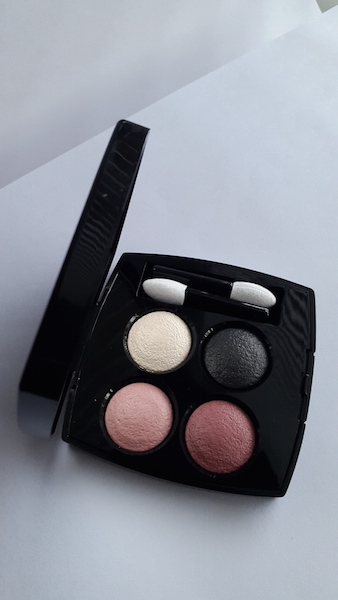 Les 4 Ombres (in 238 Tissé Paris) is one of two eye quads in the collection (the other one, the limited edition Tissé Fantaisie teams coral with sea green, copper and white).
Advertised
This one offers two rosy pinks, a shimmery slate grey and a sheer ivory. It'll set you back €50. In the pic here, I just did one sweep of the applicator over each so the finish is quite sheer although you could build it up of course.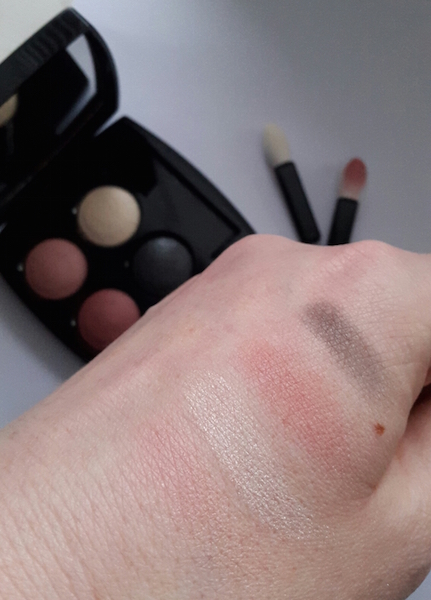 For lips there are two Rouge Allure Velvets, two Rouge Allures, two Rouge Coco Shines and two lip glosses, all in pinks and coral shades. So whatever finish you're after, there's probably something to suit.
Here's Rouge Allure in 152 Insaisissable (€32) and Rouge Coco Shine in 97 Désinvolte (€31).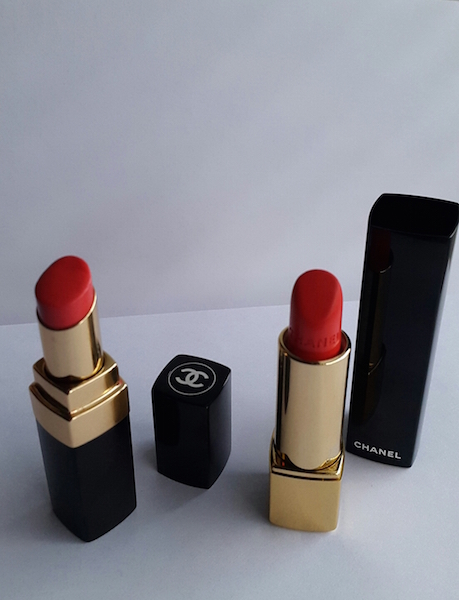 As you can see, I've been using the Rouge Coco Shine quite a bit since I got it. It's a lovely reddish coral that gives a shimmery, sheer hint of colour. The Rouge Allure packs a bigger colour punch – it looks quite red here but it's actually an orangey coral and gives a satin finish.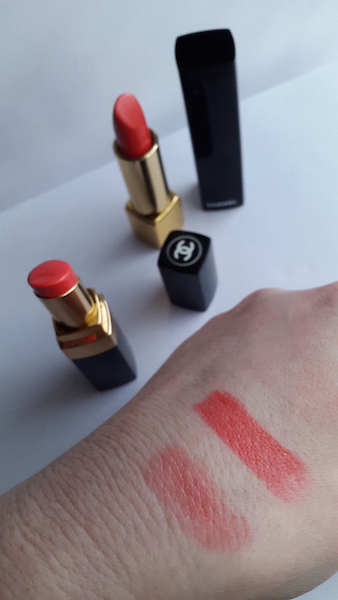 Advertised
The collection starts at €22 and will be available from the end of next week.

So tell us, is there anything from this collection that is catching your eye? Are you ready for Spring Summer '15 or is the weather outside making you dream of hot chocolates and cosy layers?