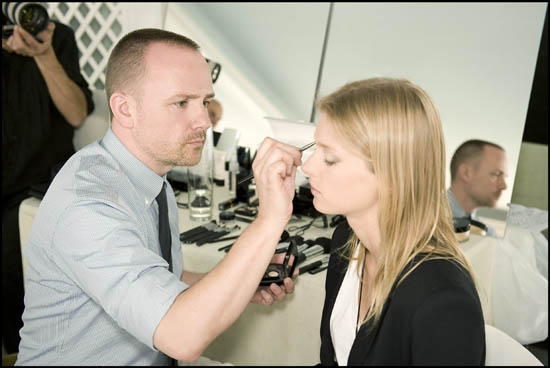 Chanel's 2011 - 2012 Cruise Show (featuring superstars of the modeling world) took place in Antibes on Monday 9th May and it's always a good way to get a pre-season sneaky on what the brand has up its sleeve for Autumn makeup-wise. We've already copped a feel of Graphite, set to be the hot new nail shade for AW12, and news has been rumbling around the blogosphere too about the discontinuation of Pro Lumiere. Multiple sources have confirmed that it's going, and the press materials for the cruise show mention a new foundation product, Perfection Lumiere, which will launch in February 2012 (yikes!) which I am assuming is its replacement.
That aside, lets take a look at that makeup maestro Peter Philips came up with beauty-wise for the cruise show. His direction from Uncle Karl was concise: "a fresh, relaxed look," was what required. I think he delivered - but check the pix out and judge for yourself.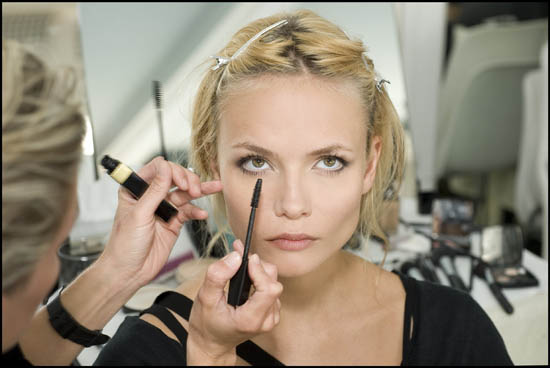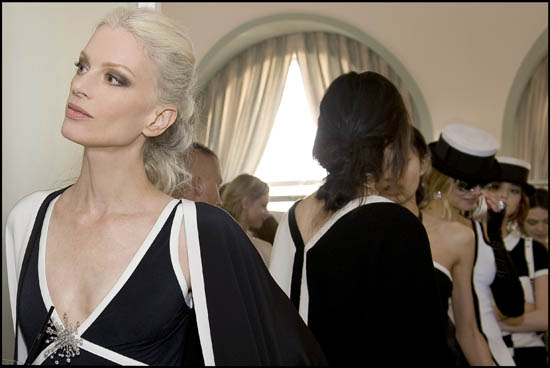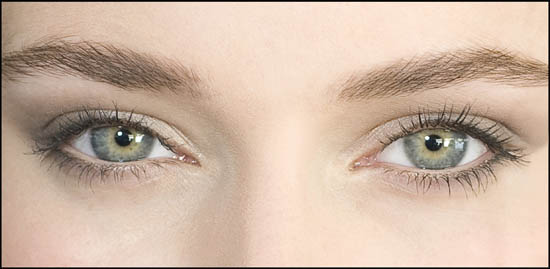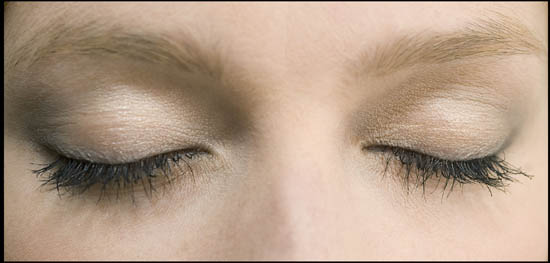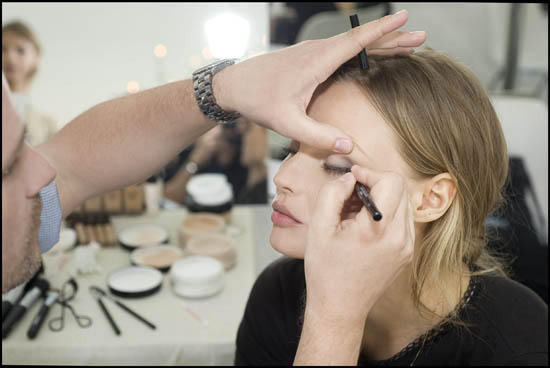 So, should you want to achieve a flawless, barely-there look yourself, what would you need? Quite a lot as it happens!
Advertised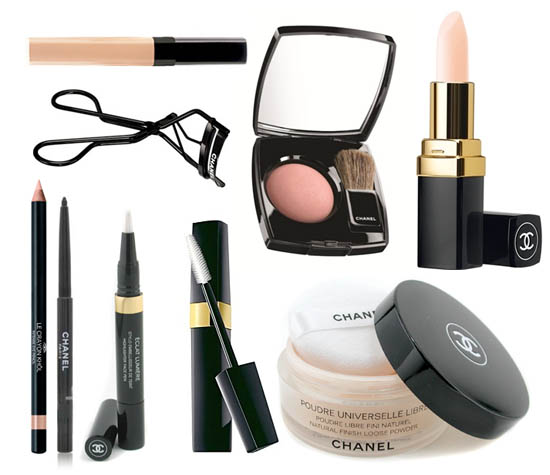 (scroll to the bottom of the post for the precise products used at the show)
"The focus is on the easiness of the look," Philips says.  "Great skin, a touch of shadow on the eyes, and a hint of blush on the cheeks. I used Perfection Lumière for the show, but you can easily achieve this 'natural' look with Vitalumière Aqua," he says. Which is handy, as no one's invented time travel yet, what?
Eyes-wise, Philips used a lot more product than it appears at first glance. "I used the Stylo Yeux Waterproof in Ebène, Mascara Inimitable Waterproof in Black and I did a little bit of shading with the 4 Ombres in Prélude (which is literally a palette in 'shadow' shades)." Prelude's another that'll be in-coming in the autumn - a look at it is below.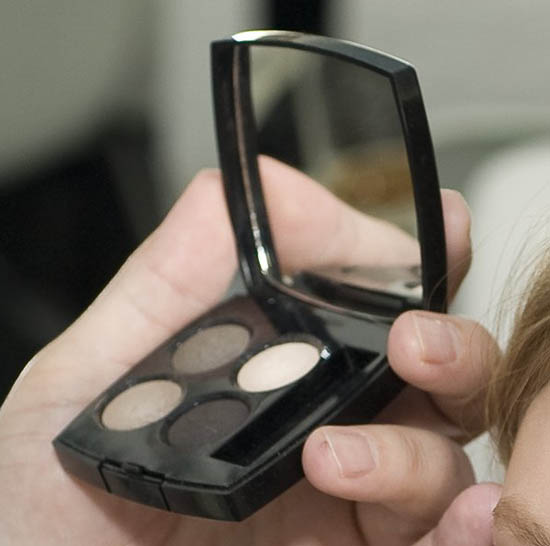 Lips and cheeks? Nude and sheer's the name of the game here. "A touch of Joues Contraste in Espiègle for the cheeks, and Chanel's lip balm Soin Tendre Lèvres on the lips," he advises.
So, there you have it - the no makeup makeup, Chanel style. Beautiful, pristine and elegant as only this brand knows how, or is it a little too restrained for your tastes? Tell us in a comment!
Photography credit: Vincent Lappartient; Backstage beauty at the 12-11 Chanel Cruise Show by Peter Philips
Advertised
Skin prepared with HYDRA SERUM
FACE

PERFECTION LUMIERE - Available in February 2012
POUDRE UNIVERSELLE LIBRE
ECLAT LUMIERE
CORRECTEUR PERFECTION

EYES

LES 4 OMBRES « Prélude » (N°33) - 2011 Fall Collection
STYLO YEUX WATERPROOF « Ebène » (N°10)
LE CRAYON KHOL « Clair » (N°69)
CRAYONS SOURCILS
MASCARA INIMITABLE WATERPROOF « Black » (N°10)
RECOURBE CILS DE CHANEL (eyelash curlers)

CHEEKS

JOUES CONTRASTE « Espiègle » (N°65)

LIPS

SOIN TENDRE LEVRES (N°51)

NAILS

LE VERNIS « Beige Pétale » (N°567) - 2011 Summer Collection- on the hands
LE VERNIS « Jade Rose » (N°493) on the feet with the BEAUTE DES ONGLES « Top Coat Velvet » - Limited Edition from 30th August 2011