 I really like Claudia Winkleman. I think she's funny, witty, talented and has Very Shiny Hair indeed.
And I reckon that if we met each other in real life we'd be good friends and would have great craic playing dress up and our Halloween parties would be legendary. You'd all be invited.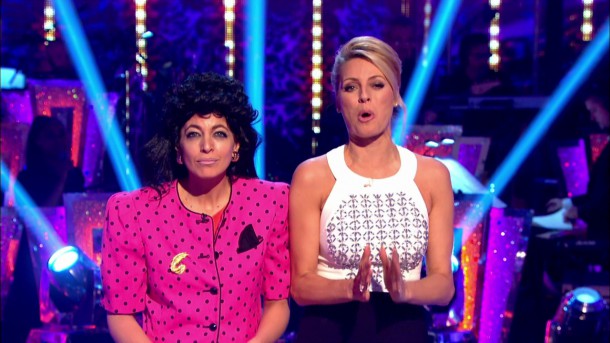 But would I buy into her new M&S cosmetics range? The jury is still out on that one until I get my paws on the actual range. Now I do like her aforementioned glossy locks, pale-lip-and-dark-eye combo and I know that M&S have upped their beauty game of lot (remember our joy of discovering Pixi in some of their stores?).
But see, I like her look on her. And that's how it should be. But I'm just not sure that a collection of products that focuses on heavy smoky eyes, nude lips and glossy fringse is for me. Not least because I don't have a fringe.
We'll be back after we've tried, swatched and smushed the range on our faces but for now let's take a look at what will be heading towards our shelves on November 21st.
Claudia Use More, Literally Loads Panda Eye Set €27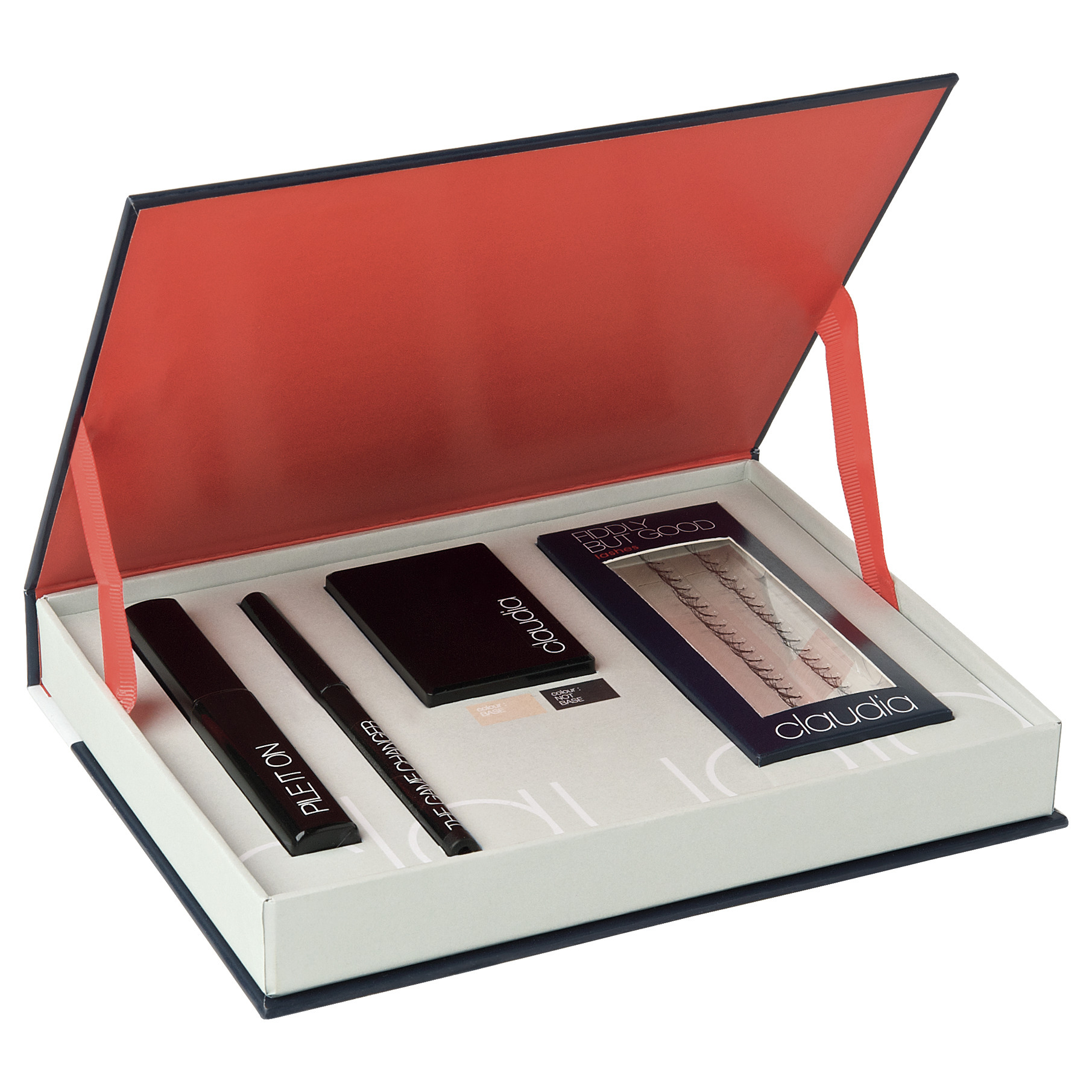 Claudia The Joystick, a True Stick of Joy Eyeliner and Smudger Brush €10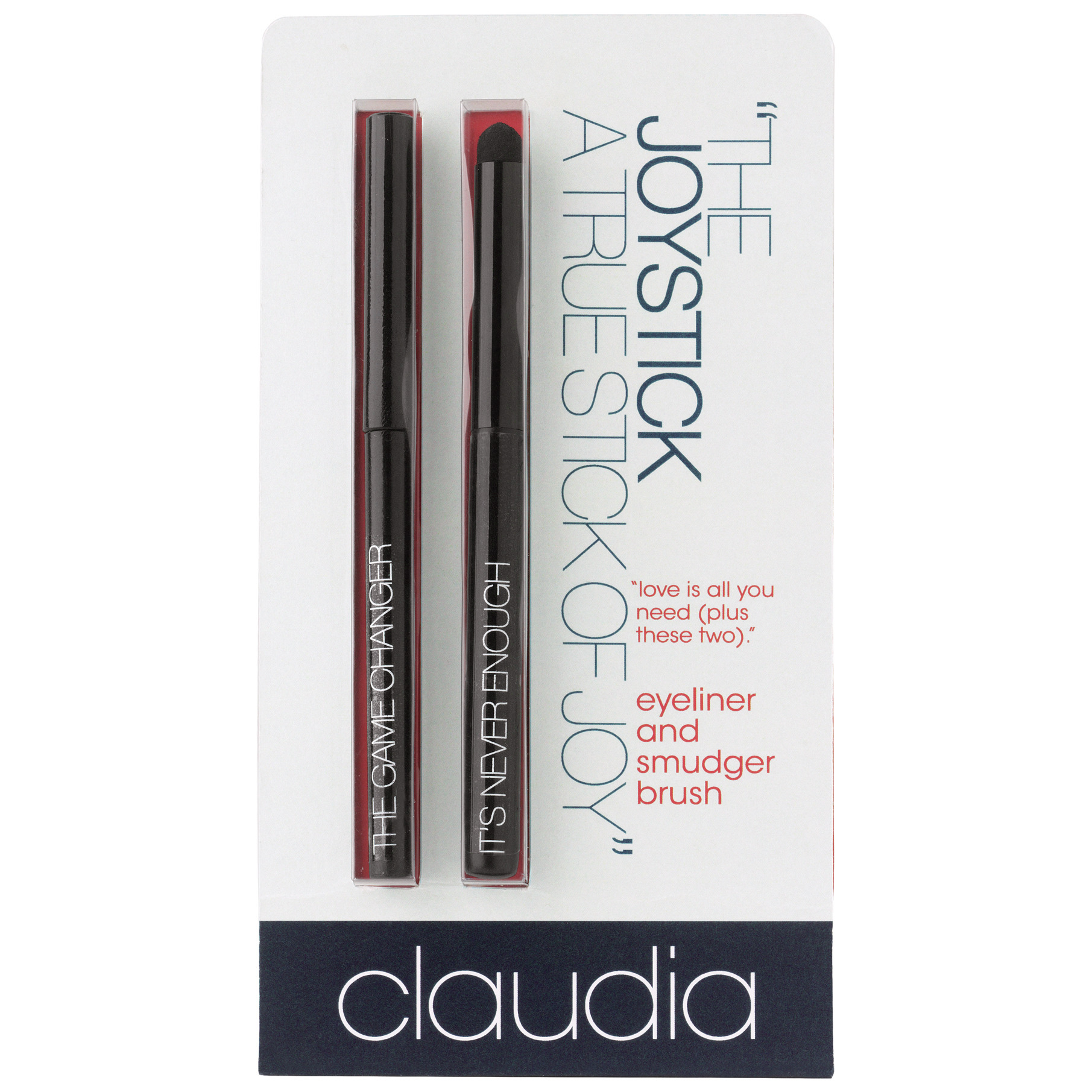 Claudia Shine OnFace & Body Illuminator €17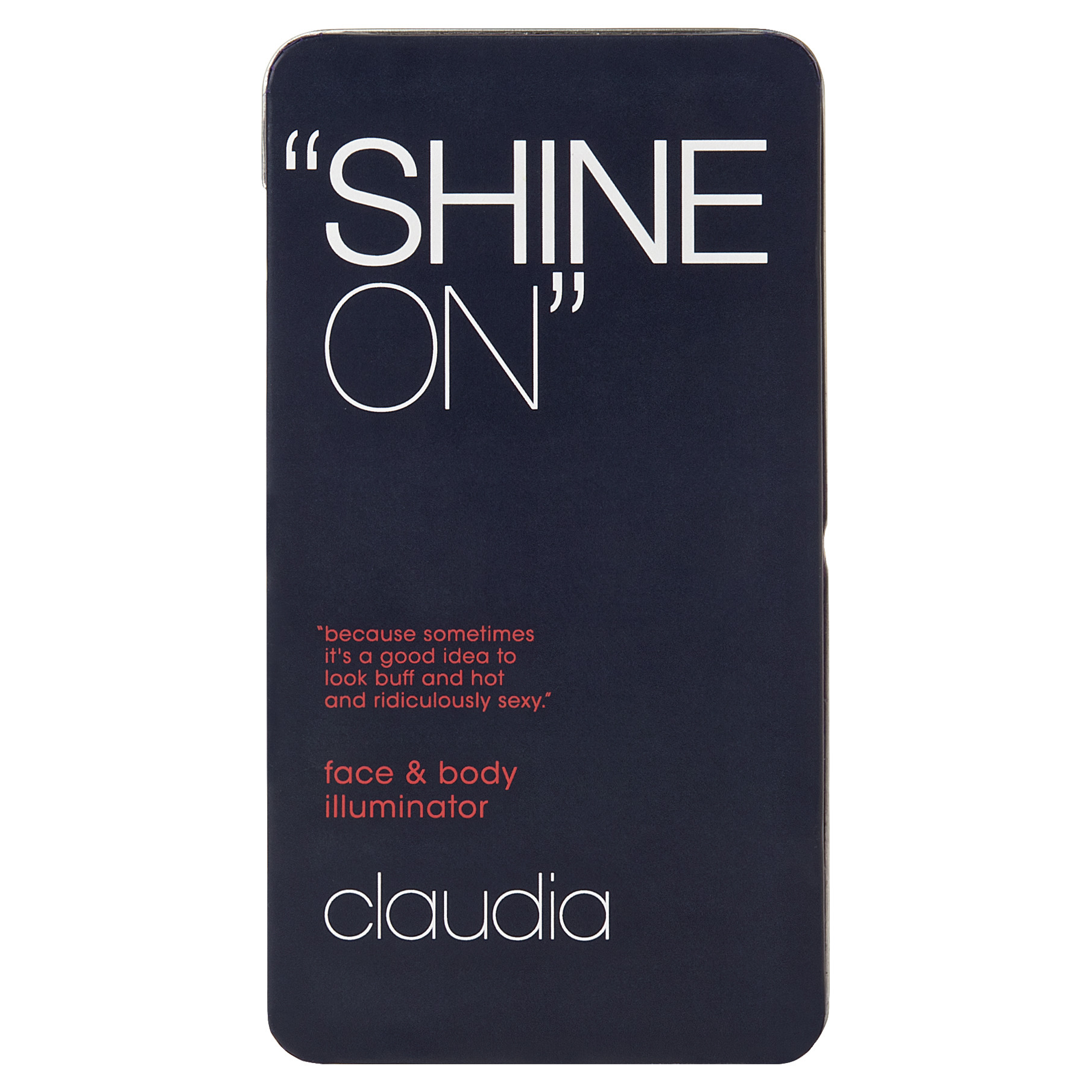 Claudia First Base Knockout  Lip Balm €7
Advertised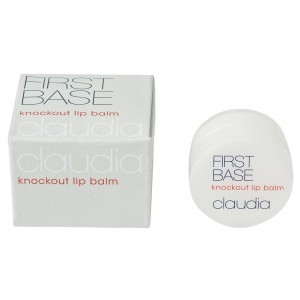 Claudia Freakishly Good Hair Set €13.50
Claudia Get it On Get it Off Nail Set €13.50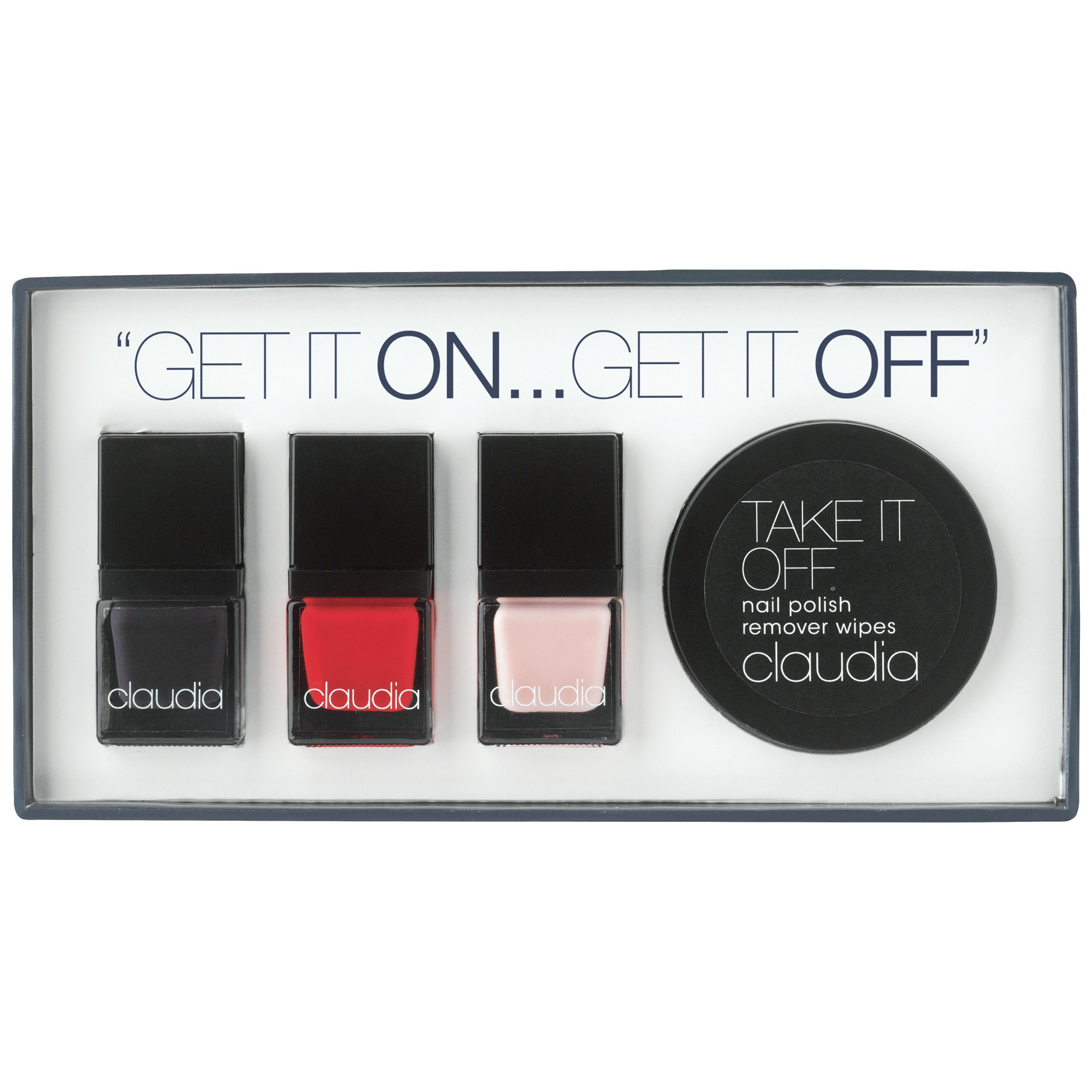 Claudia Lets Go Lip Set €20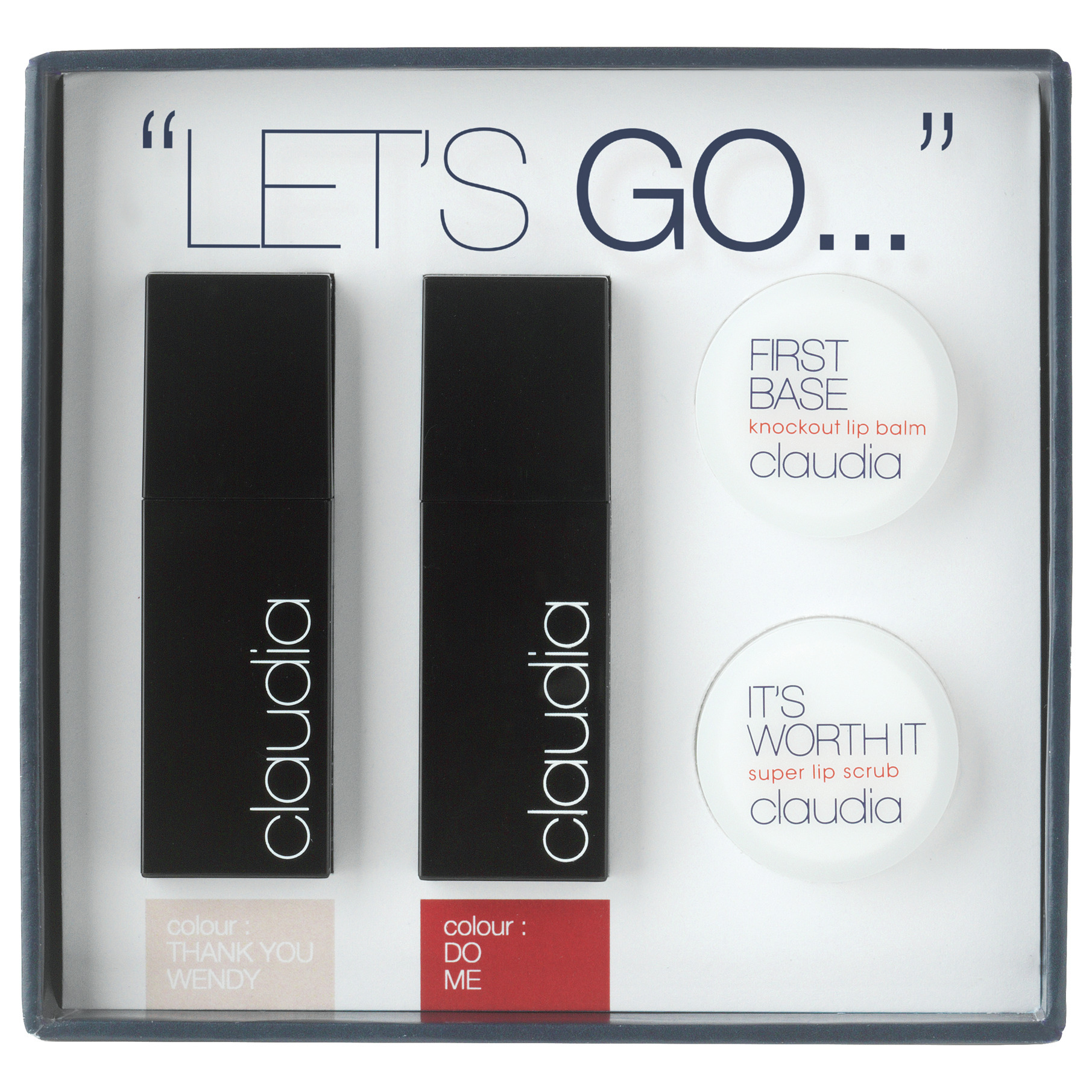 Claudia My Favourites €54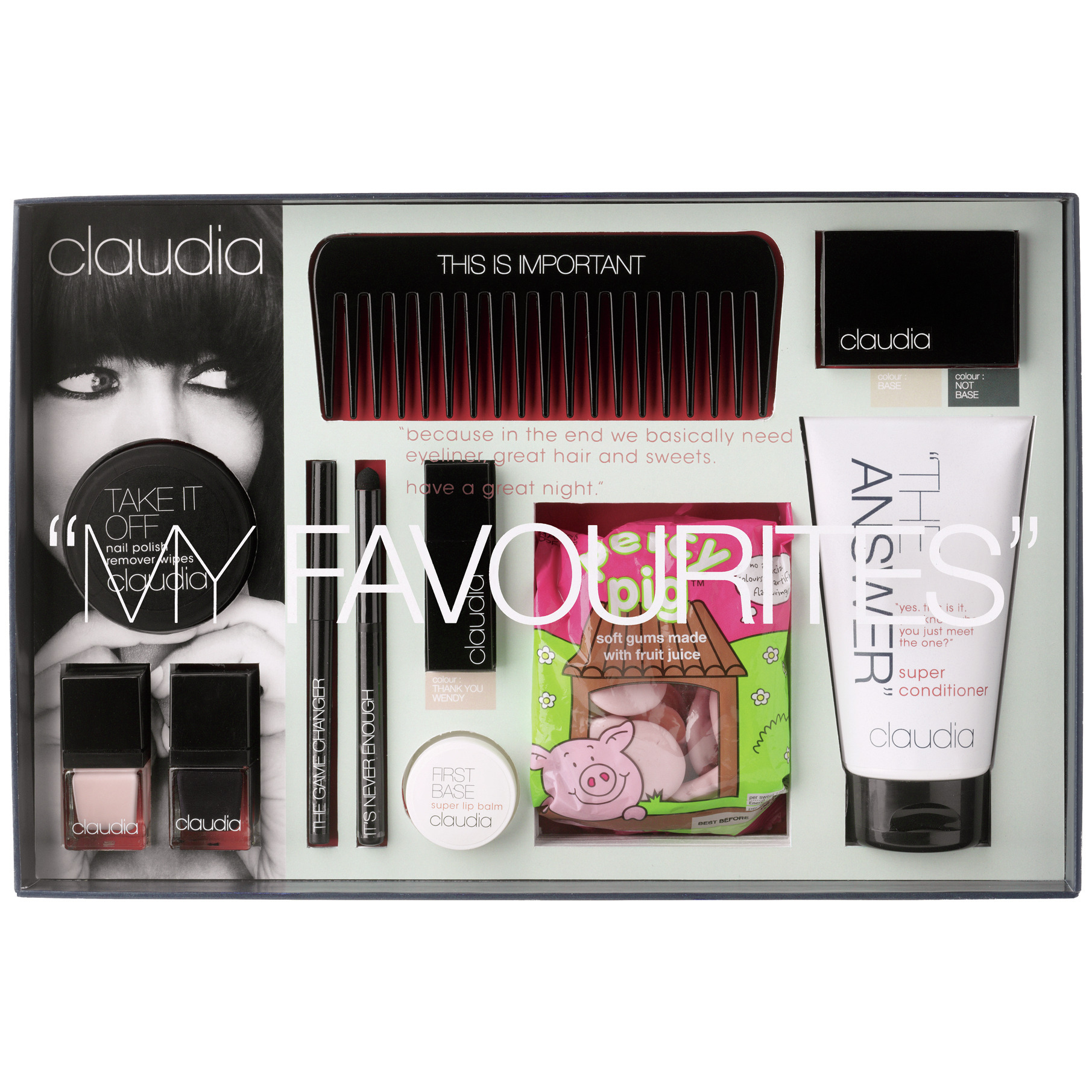 Claudia Clever Girl Make-Up Bag €17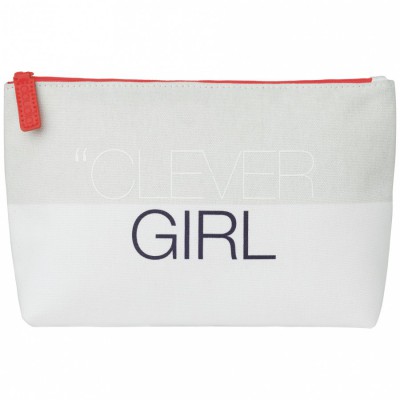 So what does the lady herself say? 'The key to happiness - pale lips, a serious amount of eyeliner and freakishly shiny hair. I am so excited to be working with M&S, such a great British icon. I really hope you have as much fun using the range as I did creating it. Let me know what you think immediately'.
Advertised
We will, Claudia, we will.
Anything catching your eye? Do you want to come hang out with Claudia and I when we become friends? And will we all rock the dark eye and pale lip trend together?