 As November comes to an end, MAC has given us something to look forward to. This December, exclusively to Brown Thomas and BT2, Mac launches their limited edition collection Dark Desires.
The description of the collection is as follows:
"Bathed in black, fuelled by desire, rich colours simmer in their darkest tones. As night falls, sinfully succulent lips, sultry stares and ebonized nails emerge from the evening's depths. Uncover the shameless indulgence of Into The Well Eye Shadow's pure matte pigments – a pressed powder eye shadow/eye liner that's as sensuous as velvet. An indentation in the middle of the pan can hold a drop or two of water, creating an inky shade lasting well into the morning hours. Bad never felt so good."
But what can we really expect from this dark and mysterious collection?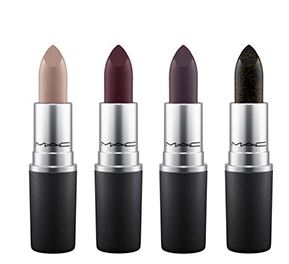 Black Knight  Black with red and gold pearl. (Creamsheen)
Boyfriend Stealer  Blackened plum. (Creamsheen)
Heavy Petting  Burgundy. (Creamsheen)
Ring My Bell  Pale cool neutral (Glaze)

In To The Well Eye Shadow €21
Beg For It  Black.
Switch Me On  Dark Navy.
Midnight Tryst  Chocolate brown.
What's Your Fantasy  Black with heavy multicolored pearl.
Think Kink  Greyed silver-white.
Strip Me Senseless   Blackened eggplant.

Kohl Power Eye Pencil €18
Feline  Black.
Orpheus  Intense black with gold pearl.
Mystery  Intense black with green pearl.
Raven  Intense black with red pearl.
Advertised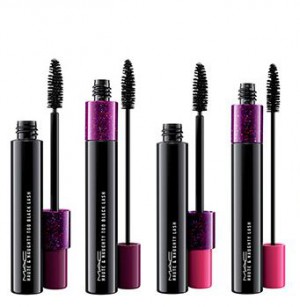 Haute & Naughty Too Black Lash  Black
Haute & Naughty Black Lash  Black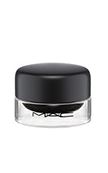 Blitz & Glitz  Black with gold pearl.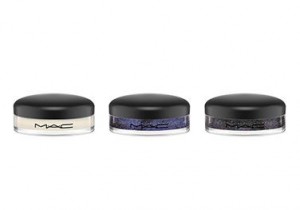 MAC Studio Eye Gloss  €21.00
Spank Me  Black with multicolored glitter.
Pearl Vanish  White gloss with pearl.
Erogenous Zone  Violet with multicolored glitter.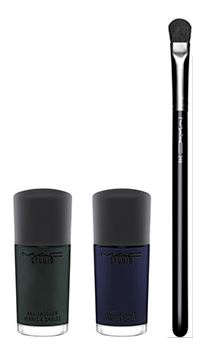 MAC Studio Nail Laquer  €10  and Brush  €26
6 inch Stilettos  Blackened blue.
Unzipped  Blackened green
Brush   246 Synthetic Fluffy Eye Brush
We'll do an in-depth review later in the week so let us know if there is anything in particular that is catching your glittery eyeballs.
Advertised
Anything here that you will be rushing out to buy? I have to say, although I haven't tried it yet, I have my eye on the eye gloss.