 I like to divide skincare into two basic categories: the stalwart, hardworking stuff like glycolic toners  and retinoids , and the products that give you an immediate boost to stop you looking as tired as you feel while the tough stuff gets to work. Some cosmetic ranges are designed particularly with makeup in mind - NARS and Tom Ford make skincare designed to help makeup look as good as possible on the skin. Generally, makeup looks best on happy skin, so getting a good skincare routine down is key to good makeup.
I know that, and I do put in the time, hard work (and my God, the money. I dread to think) needed to keep my skin in the best condition I can. Most of the time, it behaves and quietly minds its own business. Lately, due to a combination of rushing about everywhere all day long, dreaded lady hormones and natural aging*, it's been giving me sass. Not one to be beaten by my skin, I've been pulling out the big guns to beat, comfort and soothe it into submission (in that order).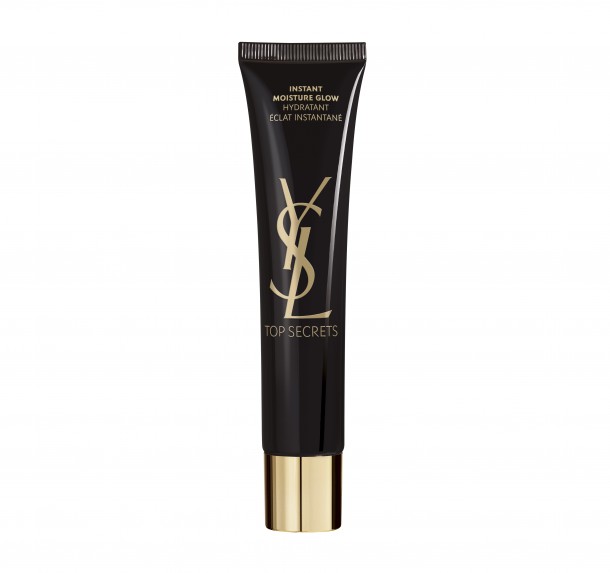 For days when you wake up, look in the mirror, and find yourself mouthing "Ah shite..." as you squint at your crispy puff-face, you need some disaster control. The new Instant Moisture Glow from YSL isn't out until September, but I thought it would make a good sneak peek for anyone who wants to keep something in the cupboard to help makeup sit confidently over a disaster.
Advertised
This is basically a serum/moisturiser/primer hybrid. You can feck it on in an almighty rush, and dehydrated, dry skin will feel immediately less tight. It forces enough moisture into your skin to help makeup sit on top, and you can pat it on over makeup throughout the day if you need a bit of extra love. Normally, I'm not generally one for quick-fix products, but this has a beautifully cooling, unctuous but light texture. Skin drinks it up immediately, so if you're both oily and dehydrated, you can still wear it. Makeup sits very merrily over the top, even on a disastrous skin day. It's also an ingenious bridal product!
I must say, I'm very impressed!
This will be available from September at €30. Are you tempted?