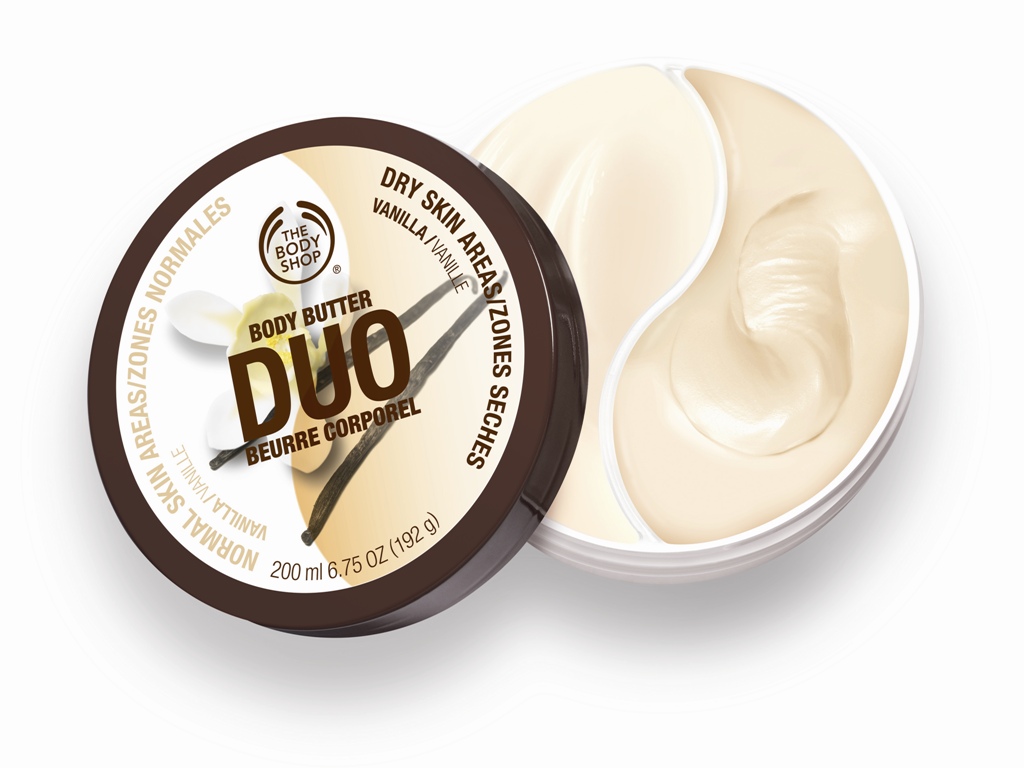 I'm a HUGE fan of the Body Shop butters so when I got wind of these new Duos I got tres excira. The butters were one of the first products I fell hook line and sinker for as a teen, and with one sold every 3 seconds I'm obviously not alone. And now these new Duos with two types of body product in the same tub? Well they had me at er hello.
"Two levels of moisture for every bit of you" they say and sent me the Vanilla Duo to try, and opine upon. Opening the tub you're faced with a sort of yin-yang compartmentalisation of products. In one half is a soft creamy butter perfect for slathering on skin post shower. In the other resides the genuis bit - an almost solid balm which can be used for bringing those extra dry and nasty bits back into line: heels, elbows, shins, knees and the like. Using the normal butter on the em normal skin and the balm on the horrible scaly bits works really well.
The only little gripes I had were that the vanilla smells a bit chemically in the tub (but is fine once on skin) and the price point is quite high at €17.95. But go forth and moisturise - the tub is big and full of product - if you shell out for one of these you'll love it.
Advertised
The flavours are quite grown up (and while I hope they will introduce a Strawberry or Mango scent) this is also available in Floral Acai, Macadamia (I'll be getting this one next I think) and Sweet Pea.
You can grab yourselves one of these from May 5th.