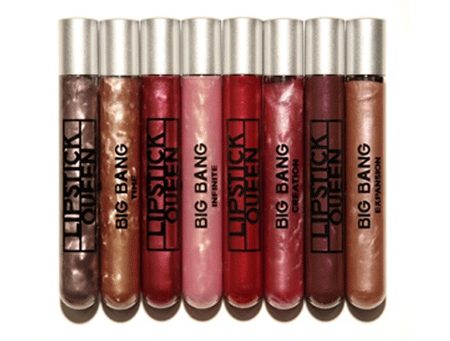 Show me anything in a test tube and I'm sold - it's no wonder I'm such a fan of Prescriptives custom blend services, the liquid versions of which use sciency things like tubes and syringes in the mixing process. Add being a big Lipstick Queen fan into the mix, and you'll see I was pretty much immediately down with LQ creator Poppy King's newest gloss-attack, Big Bang. Test tube packaging, check. Boffin-tastic name, check. Fab colours, check check check.
Advertised
We won't be seeing these in the Dublin Space NK until April but I had a go of one in Barneys when I was in New York last week and I am liking: thick, chromatic and super-duper-glossy, Big Bang Energy (5th from left) is the one I honed in on, and the one I'll be picking up when they go on counter.
Get Beaut.ie Delivered
Stay updated with Beaut.ie newsletters full of the latest happenings at Beaut.ie as well as great offers and things we think you might find interesting .