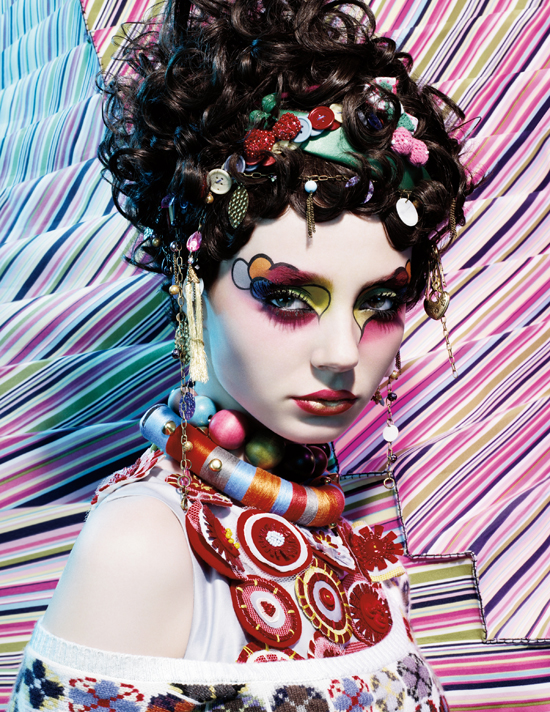 It's swooping in all its baked goodness onto MAC counters at the start of July, and I am highly exira about it: Colourcraft is the latest collection from the brand and has some gorgeous shades for summer.  23 limited edition buys for lips, eyes and cheeks make up the offering. Plus, check out the range shot - it's so Alice in Wonderland-remake it hurts. Fab.
Wanna see a few products? Check after the cut, so!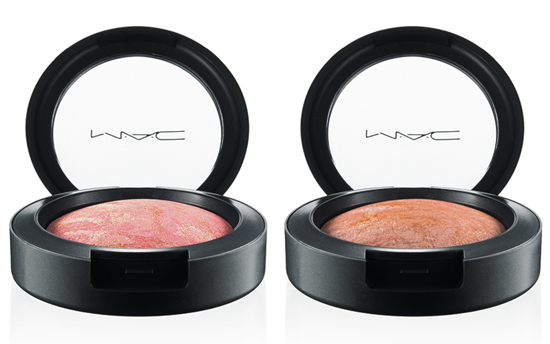 You're looking at two of the five Mineralize Blushes, €23 each. On the left is Hand Finish and on the right is Cheek and Cheerful. Colour payoff is excellent on the one I've tried, Daft Pink. It's very shimmery and pretty too. We're big into Mineralize products on the blog recently - check out Aphrodite's swoony post over Skin Finish for more love.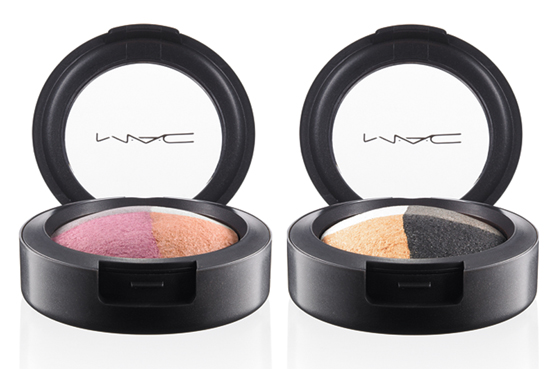 Advertised
Six new Mineralize Eye Shadows are on offer at €20.50 for four shades. Combining "new hues in a neo-geo way", I'd estimate that they're a little over twice the size of the regular shadows, but because they're baked, the intensity of colour is great. Above you can see Girlish Romp, left, and Assemblage, right.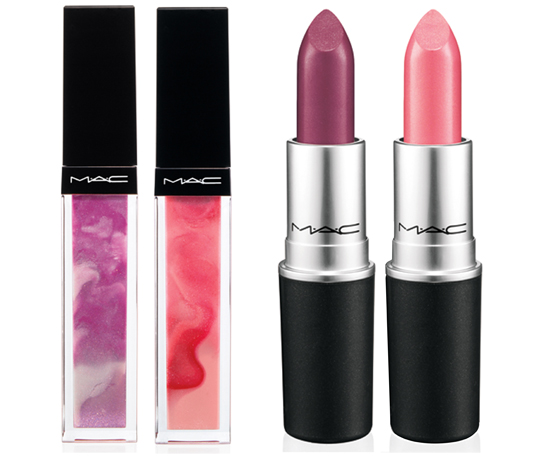 Lips are treated to six mixed-up Lipglasses - we saw something similar with Sugarsweet but these boyos are marbled, as opposed to layered. Left is Eclectic Edge and right is Funky Fusion. Each will cost €20.  Over to the right are two of the six lipstick shades on offer - first up is Most Popular and next we have Colour Crafted (oh, I want this one). They're €17.50 each.
Like the look of anything?