 Sometimes I wish the internet was advanced enough to enable smell-o-vision. I've been sampling the new limited edition range from L'Occitane and I want you to be able to give it a sniff with me, right now. It's so pretty and playfull, it defines spring. But it really reminds me of something, possibly from my childhood and I would like your help in figuring it out.
The limited edition range is called Fleurs de Cerisier L'Eau which translates to English as Cherry Blossoms, the most spring-like sight there is (along with daffodils, lambs and trench-coats but they're not nearly as fragrant).
Launching this month, the collection contains an Eau de Toilette (€41), Fragrance Touch (€21), Shower Milk (€17.50), Moisturising  Milk (€24.50), and Hand Cream (€10.50.)
We got our hands on the eau de toilette, hand cream and shower milk and they're simply lovely. Scent is relative of course, and perhaps a light, floral bouquet with a musky finish is not your thing but it's spring bottled to me.
Fleurs de Cerisier L'Eau Eau de Toilette
Base notes: Lemon, blackcurrant and watermelon. Heart: Cherry blossoms, violet and rose. Base: musky wood.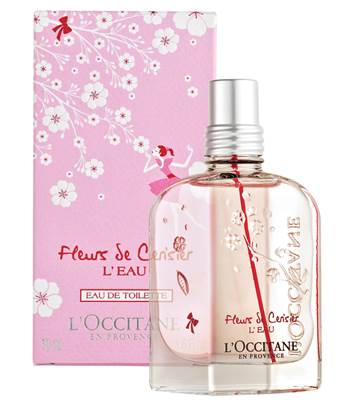 Advertised
Fleurs de Cerisier L'Eau Shower Milk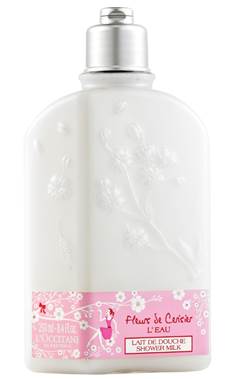 Fleurs de Cerisier L'Eau Hand Cream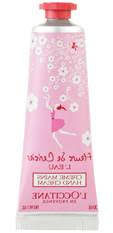 The pink and playful packaging is very nice, especially the Eau de Toilette, and I think a few of these items in a little gift set would make a lovely present for a spring birthday or Valentine's Day! Or Mother's Day come to think of it (it falls on March 15th this year.)
Advertised
Does it seem like or look like it may take your fancy? Do you love collections and owning every item in a collection? Can you take whiff and tell me what scent from the nineties it might be similar too?