 When I start a post with any sentence relating to the weather at the moment I always fear I'm going to jinx it and wake up to pouring rain the day the post goes up. I've enjoyed using these facial water sprays at various times of the year and in various climates, however, so although the refreshment factor is perfect for the warm sunny weather we've been enjoying lately, they're an ideal addition to the bathroom cabinet any time of the year.
Use them for an immediate cooling sensation when it's really hot out
Refresh skin after sun exposure
Add moisture to the skin without having to layer heavy oils or creams after cleansing (spritz just before applying moisturiser and the moisturiser will help the skin to absorb the water).
Spray lightly onto makeup brushes or sponges to give a smoother application to foundation
Spray directly onto the surface of cake eyeliners or eye shadows to transform the texture for lining the eye
Use over makeup - just spray a fine mist over your face either to set freshly applied makeup or to refresh makeup after a few hours.
Calm down any irritation or sensitivity in the skin.
Here are a few of my favourite products:
Caudalie Eau de Raisin Grape Water (€5.05, 75ml; €11.25, 200ml): Almost as good as a nice chilled glass of prosecco, this 100% organic grape water is extracted directly from the grapes at harvest time. The pressurised spray can produces a really fine mist, so you get the benefit of the burst of hydration without so much as a visible droplet of water running down your face afterwards.
Advertised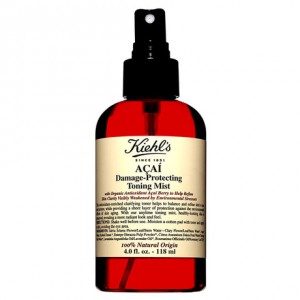 Kiehl's Açaí Damage-Protecting Toning Mist (€24, 180ml): Another step in the antioxidant-packed Açaí range (I've also loved the cleanser and the toner from the line-up), this facial spray uses orange fruit water as its base to provide skin with a fresh burst of hydration, ideal after cleansing and before applying serum and moisturiser. The plastic spray bottle doesn't produce quite the same ultra-fine mist as the Caudalie spray, but it's a refreshing sensation all the same and the gentle lavender fragrance makes it nice and relaxing at the end of the day. A bit pricy initially, but it is a big bottle and will last well.
Avène Thermal Water Spray (€15, 300ml; €9, 150ml; €4, 50ml): Available in a handy range of sizes and ideal for sensitive skins, the compact travel size is perfect for carrying in your bag on a hot day or taking away on holiday. As with the Caudalie spray, the pressurised can really delivers a fine mist and I can almost feel my skin drinking the moisture up. If you develop a heat rash or some other form of irritation, reach for this spray to immediately soothe and calm your skin.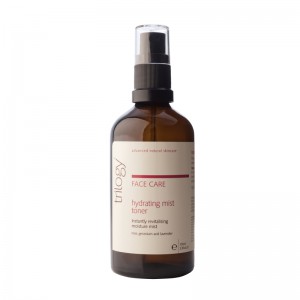 Trilogy Hydrating Mist Toner (€20.95, 100ml): With skin-calming Aloe Vera juice, this spray is great for hydrating and soothing the skin and the calming aromatherapy fragrance blend adds to the relaxing experience. Spray onto skin after cleansing and before applying serum or cream or just spritz onto the skin anytime your skin needs refreshing.
Advertised
Have you tried any of these or others you'd recommend? Let us know in the comments!