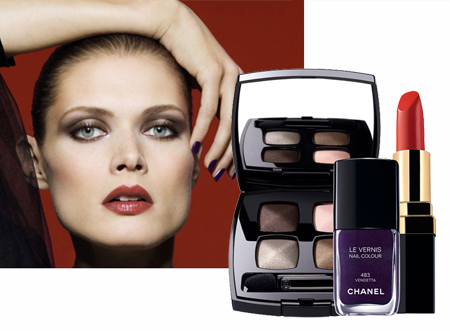 One of the most notable things about all the new season collections are the amount of deep, autumnal shades, which tips us the nod that goth-glam is here to stay - well, for another season at least. Unusual for spring summer, yes, but this is fashion, and sure we're well used to its vagaries.
Chanel's new products are a case in point. Sophisticated and elegant as you'd expect, they're also very wearable.  Put January 19th in your diary and start saving for the subtle smokey shades that are the order of the day in the Mystic Eyes shadow quad, €44.50. There's also a great new nail colour, Le Vernis  in Vendetta, above. Great name! €21 is the damage here, and you'll also be able to pick up Django, a pale pink. There are a host of other new products and shades on-counter like creamy Rouge Hydrabase lipsticks, €25, in six colours, as well as gloss, blush and eye pencil.
But we haven't shown you the star of the show yet - check after the cut for the exclusive creation.
Advertised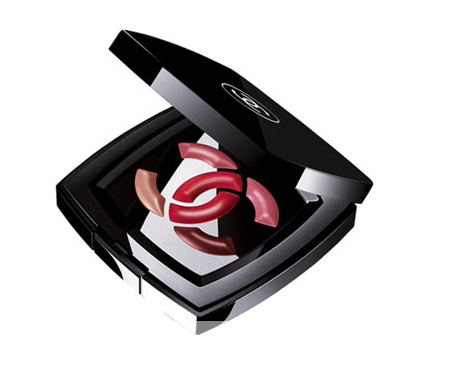 Like it? It's Lévres Signées Chanel and it's a limited edition collectors palette of satin lip creme shades that form the iconic double C. Fancy! And a fancy price at €51, but a must-have for fans, I'd wager.