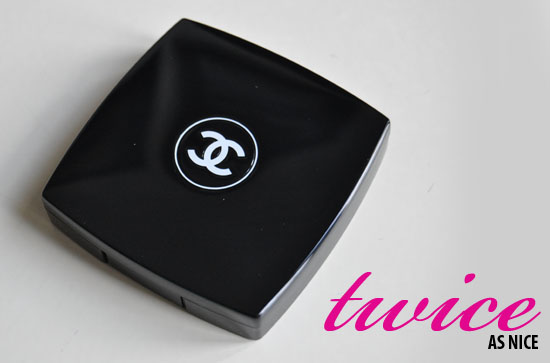 Oh, I do love me a Chanel launch. I just do. Posh. Nice. Expensive, there's a rare Chanel product I won't make friends with but if did have to name one it would probably have been their shadows. I was never madly gone on the baked texture in the quads and anyway, they tend to be so pretty you don't want to sully their surface by, y'know, putting them on your face.
And this is also why I have a stack of totally pristine limited edition Chanel palettes in a drawer.
The not-using-'em thing won't be a problem with the soon-to-launch Ombres Contraste Duo line, which'll arrive mid-June. Six new peachy-soft shadow doubles will be €36 each, and shades are on the wearable-to-elegant side. Textures are creamy, pigmentation is good and packaging is sleek and gorgeous.
Want to take a little look at the one I got to try?
Advertised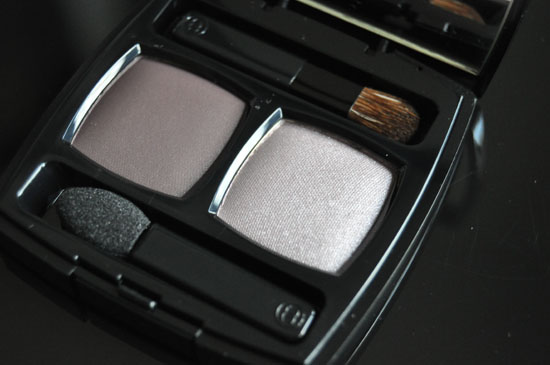 This is Misty and at first I wasn't too sure if I'd use the shades - while obviously fairly neutral, the pic doesn't *quite* capture the depth of colour and the fact there's a bit of a dusky rose thing going on. In wear though, oh my. Oh my these shades are beautiful. The deep colour to the left is creamy yet fairly matte, with just the smallest hint of shimmer, and the one to the right is more glimmery. Used on the lid with the darker shade blended into the crease, this makes a perfect day eye.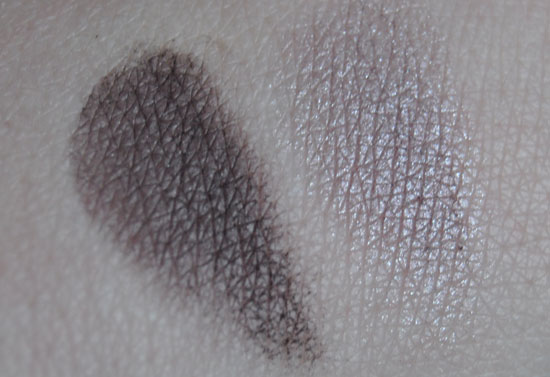 A swatch of both.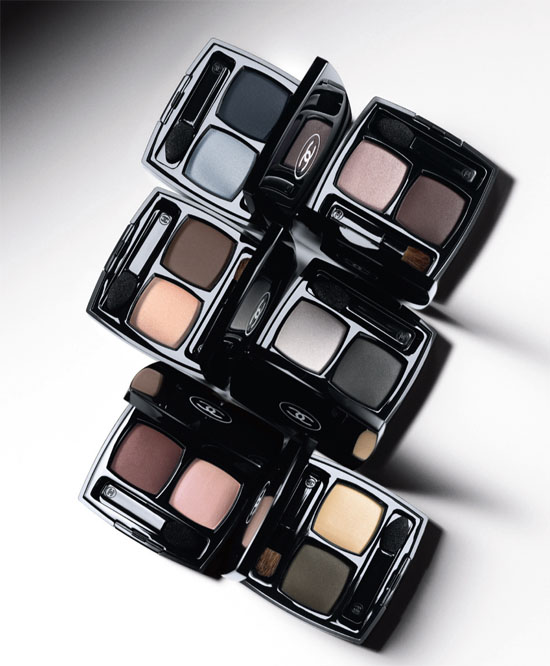 Advertised
Here's the full shade lineup. We've got:
10 Gris - Subtil
20 Taupe - De?licat
30 Bleu - Tendre
40 Misty - Soft
50 Berry - Rose
60 Khaki - Clair