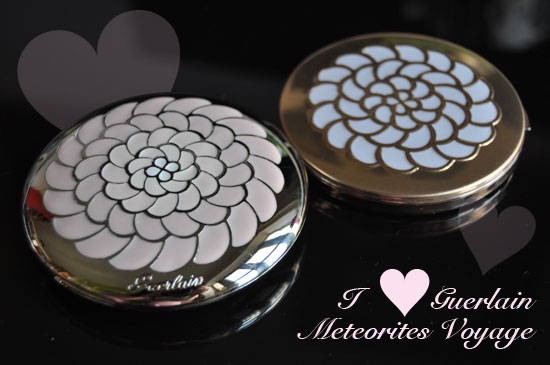 Incoming from Guerlain from June 5th (I know! I know!) will be some new Meteorites goodies. I showed you my small yet elegantly formed collection of Meteorites Voyage compacts last week, and here are some new Meteorites Perles pots of spherical goodness that might be less transportable, but which are also a lot more affordable at €43.81 each.
Basically, these are the exact same as the compacts, just in three dimensions. A trio of new pots of perles will debut, in Teint Rose, Teint Dore and Teint Beige. The spheres don't just look pretty, mind: they're designed to do whizz-bang things to your complexion like add luminosity and a small measure of colour-correction thanks to the pastel roundels in the mix.
Even if you don't buy for any high-falutin' reasons, these set foundation nicely when brushed on lightly over the face, and give a nice finish to makeup. You can also use 'em on brow and cheekbones and down the nose, in the same way you'd use bronzer.
Advertised
I like both types of Meteorites because my skin is dry and can sometimes look flat and lacklustre (which is the same reason I also like Mac's Mineralize Skinfinish powders) and these add a bit of life and a subtle glow to the face that perks things up a pleasing amount.