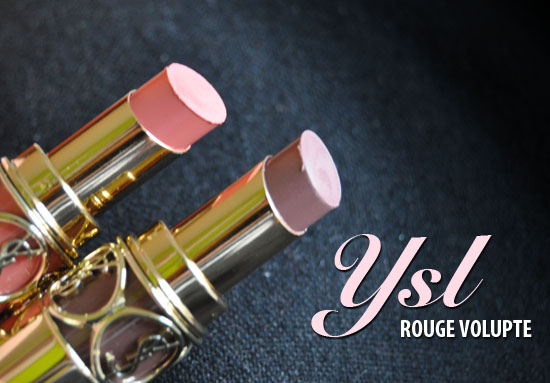 Did I ever mention a time or 25 that YSL's Rouge Volupte lipsticks are my tip of the top, cream of the crop favourites? Aaah jess love'em, ladies. Beee-you-tiful packaging, creamy, lush textures and a stellar shade line-up are what makes these stand out for me. Ok, longevity isn't the best now to be 100% honest, but hey, I'm not a person who's outraged by re-application and I can live with that based on all the pros these lipsticks have.
Above you can see two newbies which are part of the spring collection, so yes, they're on counter right this very second. Left is  Peche Faubourg and on the right is Brun Beaubourg. Now, the latter is a shade I'd describe as 'gick', but the dreamy creamy peachy coral of Peche Faubourg is a delight. It looks Neapolitan ice cream-tastic when shot with its beige counterpart, so I thought I'd show you both.
This 60s-shaded superstar is a very retro shade: quite a bit of white seems to be in the mix there, and if you're terrified of deep corals, then this is an apricot-y peach shade that will look killer with a bit of a tan. Love it!
A swatch of both is after the cut.
Advertised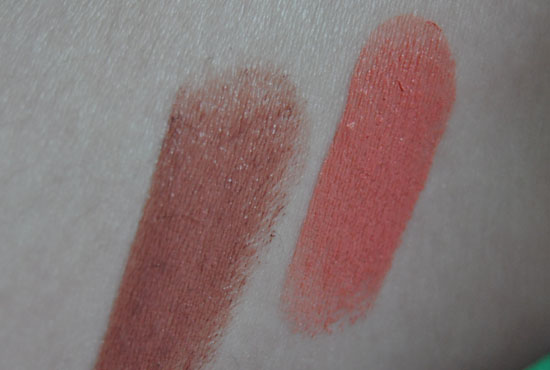 You can really see how pigmented and creamy these are - they're very comfortable in wear and don't dry the lips out at all, I've found.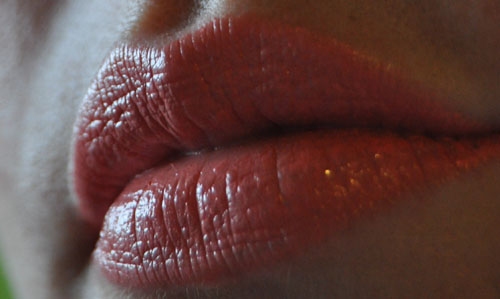 A terrible altogether pic of my lips, wearing Peche Paubourg - really, Kirstie, learn how to shoot your face a bit better, wha?
Interested? These boyos are at the €30 price-point.
Advertised