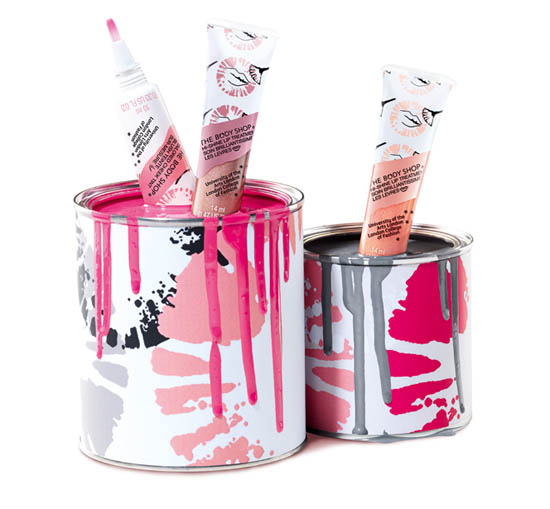 With packaging created as a result of a student competition at the London College of Fashion, the Body Shop's limited edition Brush With Fashion collection, due in stores in early February, is a bit of a departure for the brand. The winning designs are by student Katarina Voloder, a German 21 year-old BA (Hons) fashion illustration undergraduate, who created a graphic, brush stroke motif to bag the prize.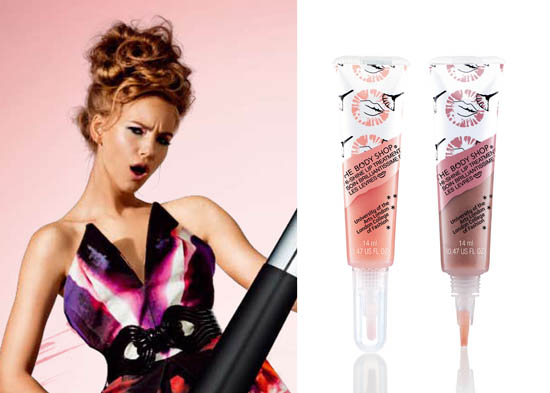 Looks good, eh?  That's not all that's new about this capsule collection: brights figure, in keeping with what other beauty brands are offering for SS11, and several products will come with in-built brushes for this lineup, like the Hi-Shine Lip Treatments, €14.50, above. Pink Cream and Juicy Peach are the colours on offer.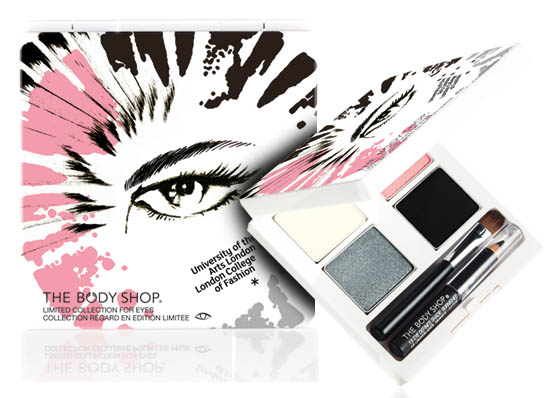 Two eye palettes, one cool and one warm, will be €24.95 each. Four shades will come in those cute casings and you'll also get  a mini pencil plus brush as well as a mirror in the lid. A La Mode, above, mixes pearlised white, pink and silver plus a matte black.
Advertised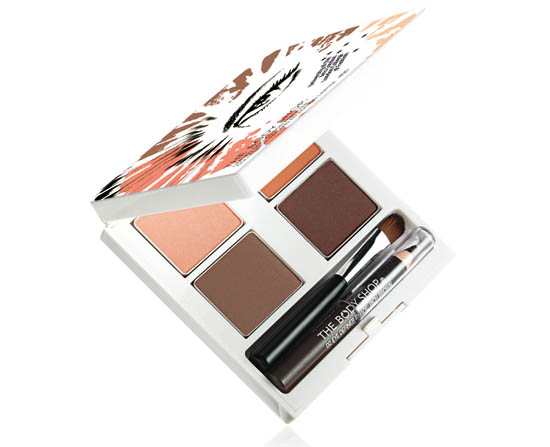 And here's palette number two, Boho Beauty. Matte shades in nude, apricot and browns are the offering here and I think this one is a bit too warm for my skintone - the greys above definitely appeal more to me.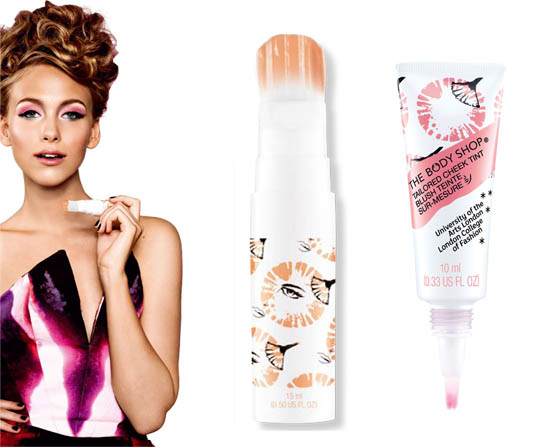 Last up are two more brush-topped wonders.  Illuminating Face Base, €23.95, in Apricot Glow is a glowy goody that has apricot pigments, light diffusing pearls and mica, so it'll deliver a soft-focus finish on cheekbones, down the nose and where light naturally highlights the planes of the face. Possibly best kept for gals with non-oily complexions, I reckon.
The last brush (with brilliance?) is Tailored Cheek Tint, €17, in Hot Pink. It's got a bit of Smashbox O Glow-style stuff going on by the sounds of things: squeeze out the clear gel and it transforms to a pink on the skin. Sweet!