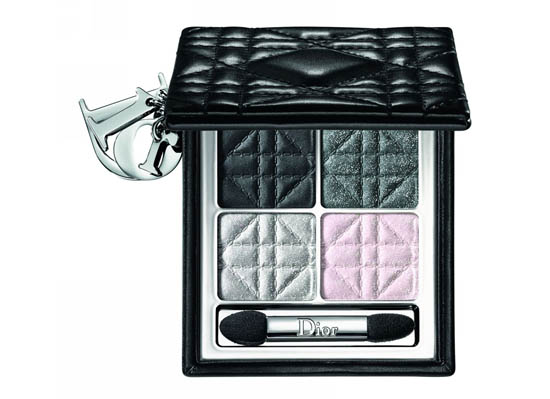 Hmm: "grey is the colour of time," so speaketh Tyen, Dior's makeup maestro. Not *quite* sure what he means by that now, but what I do know is that I like grey. It's a shade that tends to suit most eye colours and I own many, across the matte to sparkly spectrum.  There's another reason for use of this cool neutral in the forthcoming SS11 Gris Montaigne collection: Dior's first store is located at 30 Avenue Montaigne, Paris, and boasts no less than 45 different shades of grey in its decor, accentuated with pink and toile de Jouy prints.
Can you see where this collection might be going? Oh, can you?
On counter from January 15th will be the limited edition Dior Cannage Couture Eye Make-up Palette, €59.50, (above) is the undisputed star of the show. Inspired by the brand's Cannage bags, it comes in two colourways, Dawn Grey (light) and Whisper Grey (dark, above).  Nice.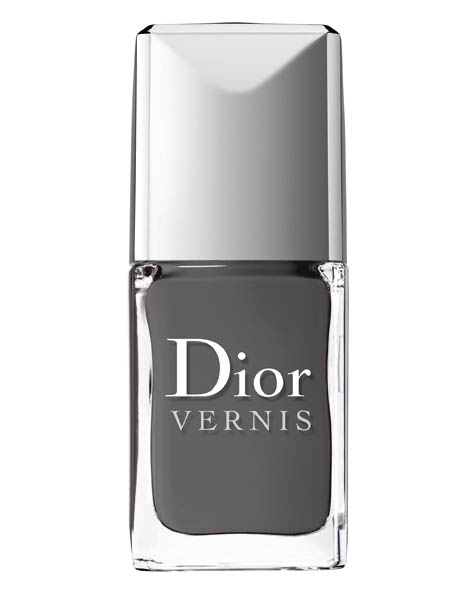 And if you thought that was nice, then look at this: nail nuts will swoon for Dior Vernis in Gris Montaigne.  It's a creme shade with a matte finish and it'll cost €22.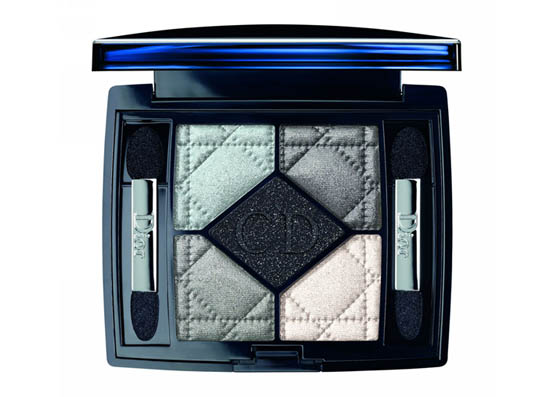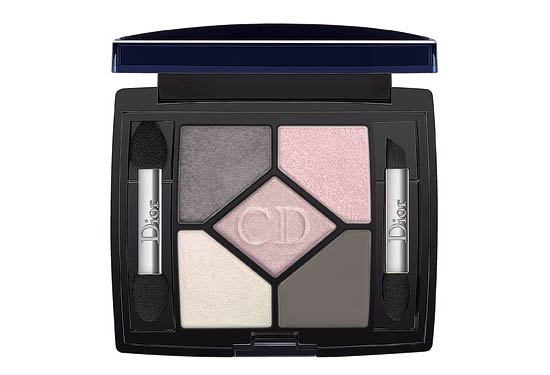 Two  5 Couleurs palettes launch too: 5 Couleurs palette in Gris Gris, above, will join the permanent collection and there'll also be a limited edition 5 Couleurs Designer in Soft Pink Design, bottom. They'll be €54 each.
Advertised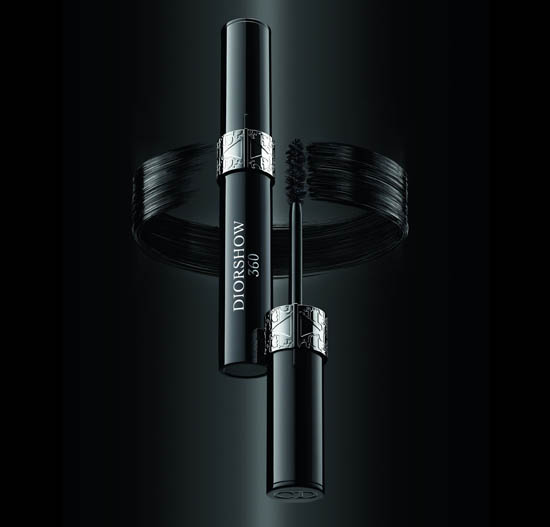 This is a collection that has a fair few standouts, actually. As well as the Cannage palette and that elegant grey varnish, theres's a silver gloss and a new iteration of DiorShow mascara. Diorshow 360 Mascara, €38.50, is less a vibrating mascara and more a ... rotating ... mascara, if I'm reading the press materials correctly. I really hope I get my chipped nails on this, because it sounds intriguing.
Take it away, Dior: "with a simple rotation of the silver ring the helical brush revolves and, on its very own, effortlessly recreates the techniques known only to pros. It applies mascara to each and every lash, and beautifies them with automatic and integrated actions: zigzag, expert rotation, straight and spiral movements."
Hey, ok! More on that when I have it.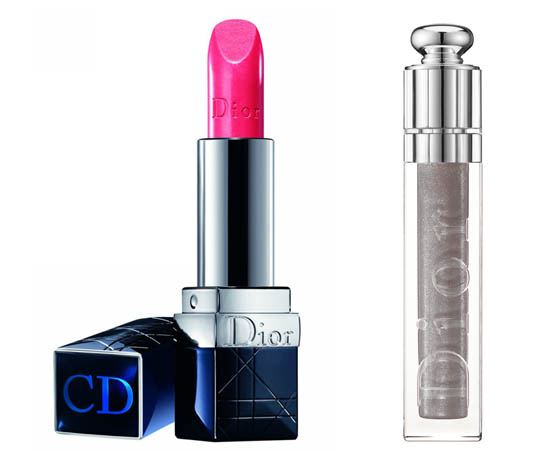 I am incredibly fond of Dior's shadows and the brand's 5 Couleurs palettes are something you need to own at least one of - they're pricey, but terrific. Lip products are another forte and Gris Montaigne will feature Rouge Dior lipsticks, Dior Addict Ultra Gloss and the fantabulous lipstick/treatment hybrid doo-hickeys, Rouge Dior Serum De Rouge.
Above you're looking at one of two Rouge Dior Haute Couleur Voluptuous Care lipsticks, this one being Chic Pink, €30. This, as well as Spring Pink, will be limited edition, as will two Rouge Dior Serum De Rouge shades. Look for Pink Mauve Serum and Pink Coral Serum, as well as two permanent line Dior Addict Ultra Glosses.  Pink Veil and Trianon Silver, above right, will be €26.50. So, would you wear Trianon Silver? And if so, what would you wear it with? Answers in a comment, please!
Advertised