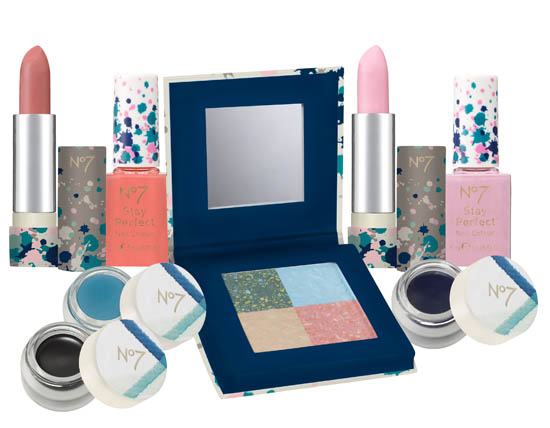 I'm not a morning person.
I can make occasional exception to refusing to rise before 8am if there's a particular reason to, though. The launch of some new No7 goodies in London proved to be a good enough excuse to get me out of bed at 5am yesterday and on a flight before eight, and for various non-makeup related reasons I'm also glad I made the effort.
I met the much-admired British Beauty Blogger and makeup maven Lisa Eldridge; I picked up a 450ml bottle of one of my HG products, Shu Uemura cleansing oil at Liberty (I went for the one with green tea this time); I bought a truncated Victorian mourning garment-slash-collapsed Elizabethan ruff-slash-mini-cape thing in Cos. Oh - and I accidentally happened to plonk myself right beside Liam Gallagher and his Appleton wife at Hix in Selfridges at lunchtime. Celeb spottastic!
But you want to know about the collection, don't you? On counter from January 26th 2011, everything is limited and there's lots here to like. Shades are heavily inspired by the French Riviera of the 1960s - think Brigitte Bardot - and packaging owes more than a nod to Paul and Joe, with pretty patterns, pastels and decorated cardboard lipstick cases.
Euro prices are to follow on this lot, but get a load of what'll be available and then tell me in the comments what piques your interest.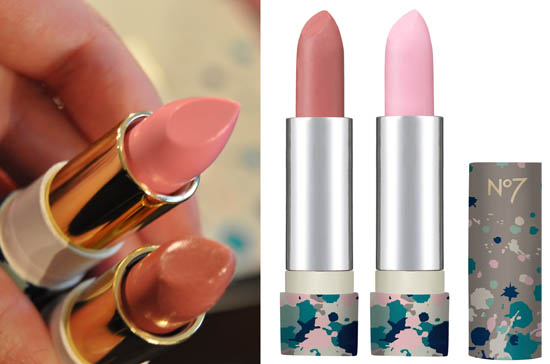 Advertised
Lipsticks are super-moisturising, with a glossy finish and quite sheer levels of pigment. You can see the colour for sure, just don't expect full opacity. I particularly like Brigitte, the pink; but the peachy Grace is also lovely.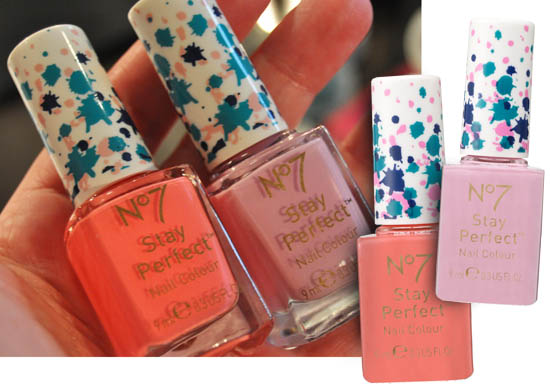 Match lips to tips with two bright pastel polishes; you're looking at Sugar (pinky lilac) and Spice (a bright coral).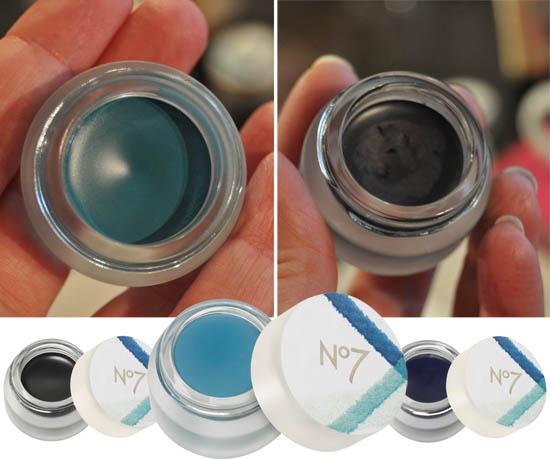 These are definitely the things I was most excited about from the collection. I LOVE gel liners and these look great. Black, navy and a really vibrant turquoise are en route.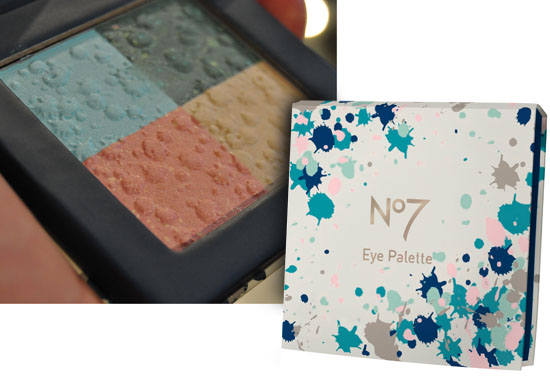 Advertised
And conversely, this is the product that grabbed me the least. I love the packaging of the spring limited edition eye palette, but the shade choice itself doesn't really appeal to me personally.
A quick swatch revealed that the pigmentation and texture are good and this features something the brand is calling 'cassata' technology - yes, after the Italian fruit and ice cream dessert - because each block of colour is also made up of other small flecks which help give the colours a little extra multi-dimensionality.