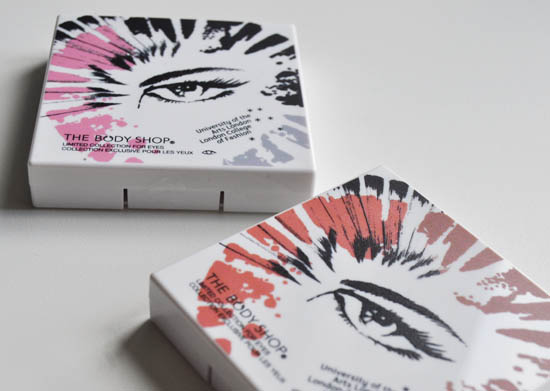 We got a preview of the new Body Shop Brush With Fashion collection recently and it's due in stores any minute now. Lets check out the two palettes, shall we? A La Mode and Boho Beauty both come in pleasingly tactile chunky plastic cases and contain four big eye shadows plus a brush and pencil liner. €24.95's the damage for each.
Boho Beauty's up first.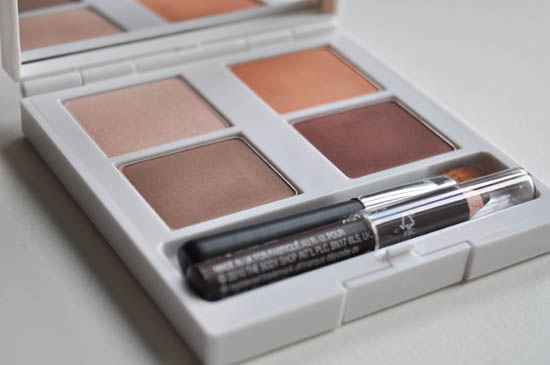 This quad houses four warm neutral matte shadows.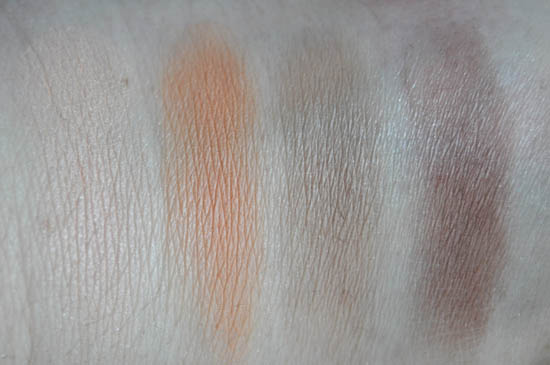 Payoff from this palette is very sheer. Above is two-to-three swipes to get the colour to show up, but this is probably a lot to do with formulation - it's harder to get heavily pigmented matte shadows. On the plus side, you can layer up the colour and the textures are very nice. Not remotely chalky, there's a nice glide to these and they feel silky.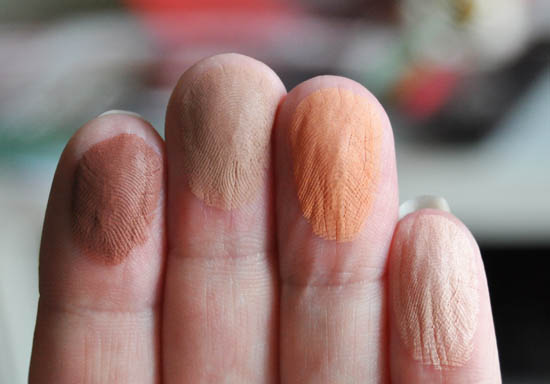 Here are the Boho Beauty shades on my fingertips, so you can get a good idea of the actual shades. Too warm for me, I'm afraid, and I'm way more taken by the A La Mode kit.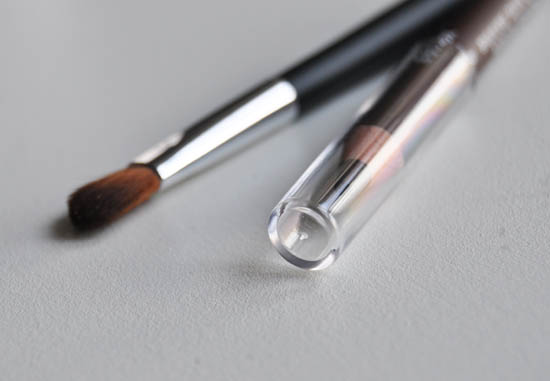 Before we get to that though, here's the little pair of extras in each set. Included is a wee brush and a mini liner; brown in Boho Beauty and black in A La Mode.
Advertised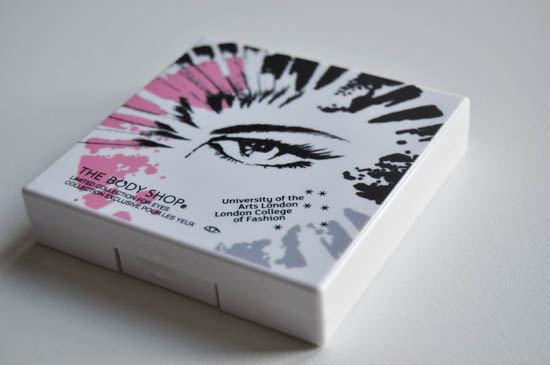 Here's the closed A La Mode palette - I definitely like this one more, as I was editing my pix I could see I'd taken about twice as many of it as I had of the other.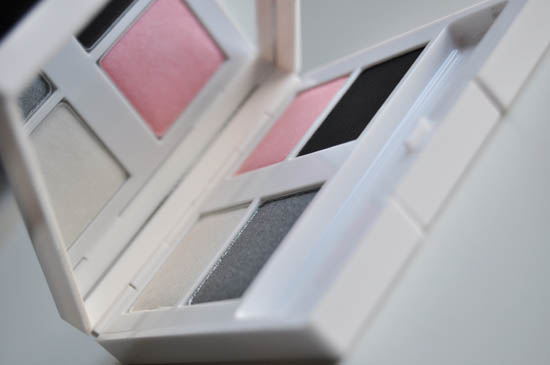 A side-on shot.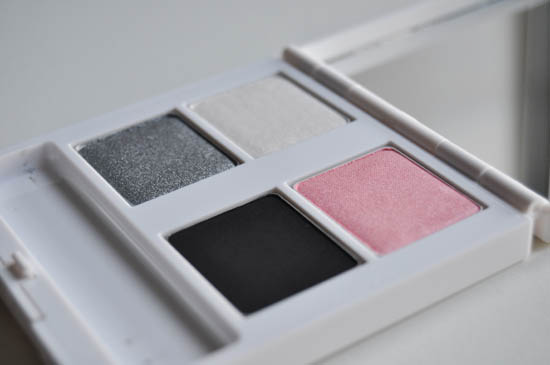 And the A La Mode colours themselves. One matte black, a pearlised white, shimmery pink and a metallic silver make a nice combination.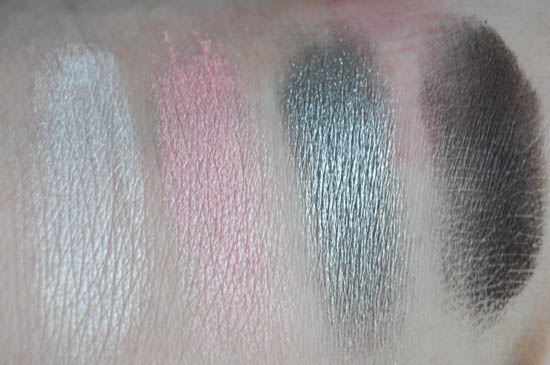 These are one-swipe swatches and you can see already that the pigmentation is much better in this quad. I could take or leave the pink as I'm not much of a fan of it in shadow, but the silver really stands out. The black is decently pigmented too.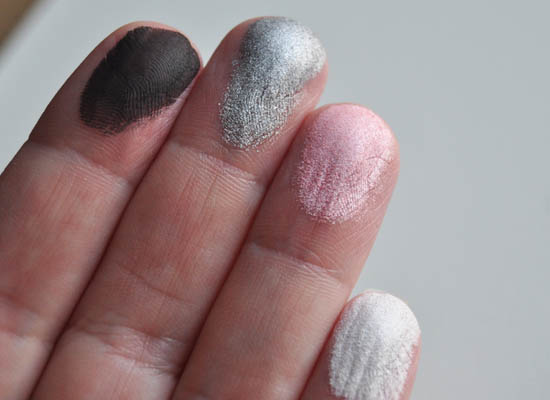 And here they are on the fingertips.
Advertised
So, what do you reckon? Interested in checking these out in person?