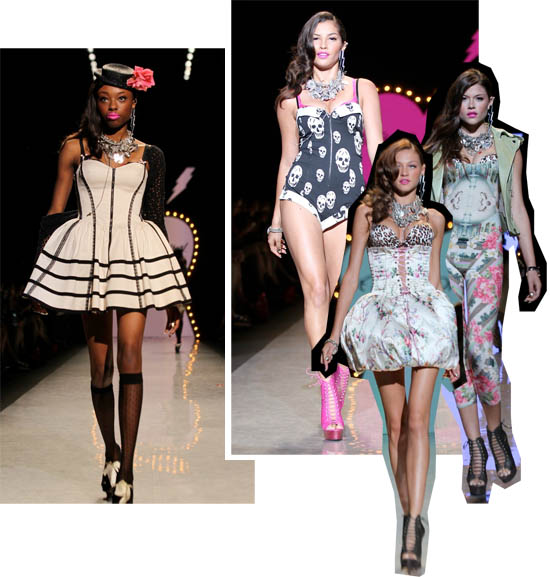 Yup - more stuff for six months down the line but when some pix from Betsey Johnson's New York Fashion Week show on Monday popped into my inbox yesterday evening I did a bit of a squeal.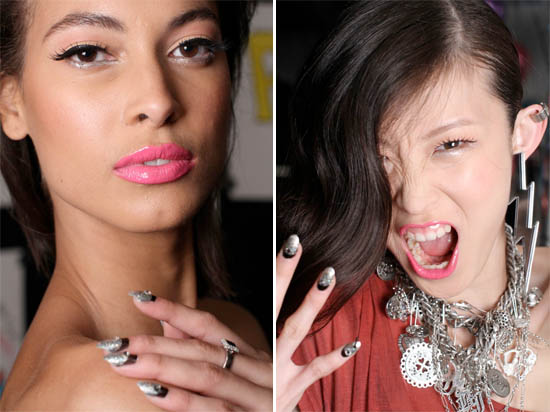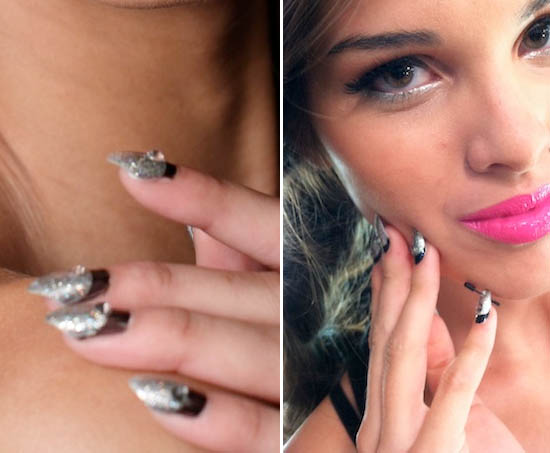 Half moon, glittery, almond-shaped and pierced with safety pins on the pinkie, we're well used to the clothes at a Betsey Johnson show being on the OTT side and once again, Nonie Creme for Butter London didn't let the mani-side down either with her glitter and diamante talons. Lets let her explain what she did, shall we?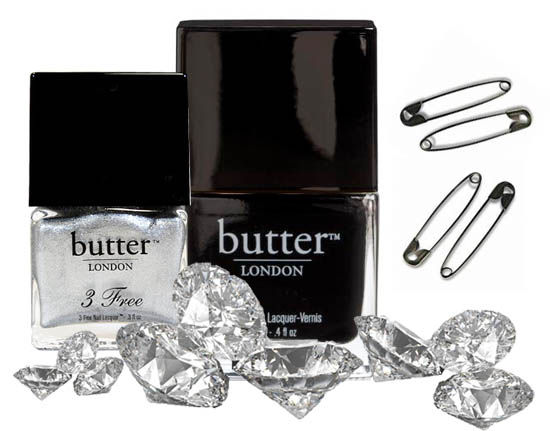 Advertised
"Betsey's girl this season was influenced by vintage Debbie Harry - sexy, full-blown high octane glamour! We did a reverse half moon manicure, with a "stair step" (meaning the false nail sits slightly higher than the nail plate - creating that extra "pop" for the catwalk) holographic glitter tip, in a pointed almond shape.
For the glitter tip, we used Diamond Geezer and a holographic shade that was custom mixed for Betsey, and added a diamond stone to the curved base of each tip. Union Jack Black was used on the actual nail - creating the reverse half-moon that almost had a "bruised" effect. Always wanting one more "wow" factor for Betsey, we added a nail piercing with black baby safety pin. Rock and roll, fun, sex, glamour!"
What can I say? Loving your work, Nonie.
Psst: and the lips? Stila's Long Wear Liquid Lip in Petal plus Dazzling Sparkle Luxe Lipgloss apparently.