 Lots of people tend to steer clear of lip stains because they pretty much dye your skin and unless you're really careful during the application you could end up with clown lips and let me tell you, they don't come off easy! So much so that I've dedicated a separate article later in the week to what not to do during application and the best cleansers to use when removing them. 
Having said that, I've started using them more and more and now I'm their number one fan because they last ALL day long, don't budge and don't smudge.
And now I've come to make you all fall in love by recommending my top three lipstains at the moment.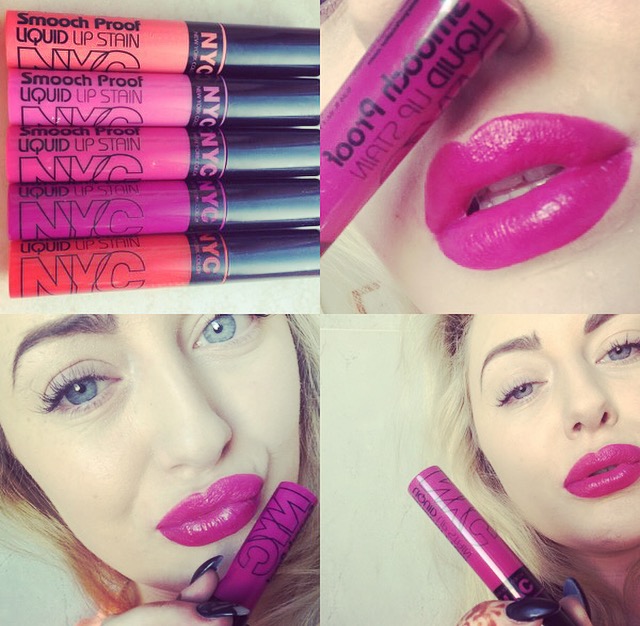 Starting off with NYC New York Color Smooch Proof Liquid Lip Stain. This is probably my most favourite lipstain as the pigment and staying power is best I've ever come across. It doesn't really have a glossy finish but that's ok. You can use a clear gloss on top once it dries and it won't transfer onto your clear gloss applicator.
It dries to what I can only describe as a dried paint sensation. Its not as creamy as a lipstick but it's still moist enough to rub your lips together. It's lightweight with a fruity scent and comes in a selection of amazing colours. NYC New York Color Smooch Proof Liquid Lip Stain retails for just €3.49 and is available from pharmacies nationwide.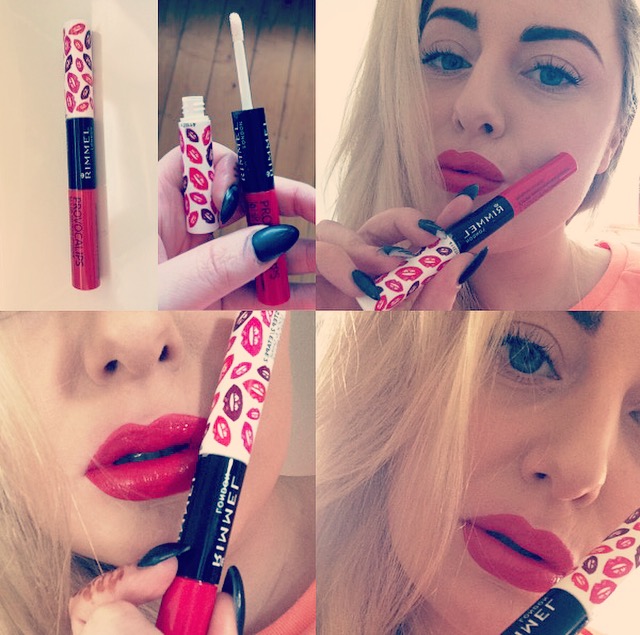 Next up is another one of my ultimate favourites, Rimmel Provocalips 16HR Kiss Proof Lip Colour (you can check out out original raving review here).
Advertised
While NYC Smooch Proof Liquid Lip Stain dries in about 20-30 seconds, this one is slightly creamier when applying and takes about two minutes to fully dry. Unlike the NYC Smooch Proof Liquid Lip Stain, Rimmel Provocalips comes with a dual-action application wand; one side contains the coloured stain and the other side contains a clear gloss you can apply once the stain has dried in.
It does exactly what it says on the tin and it lasts all day! What I love about this is that you can top up your gloss throughout the day without needing to top up the stain. 
Rimmel Provocalips retails for €8.99 and is available from Boots nationwide.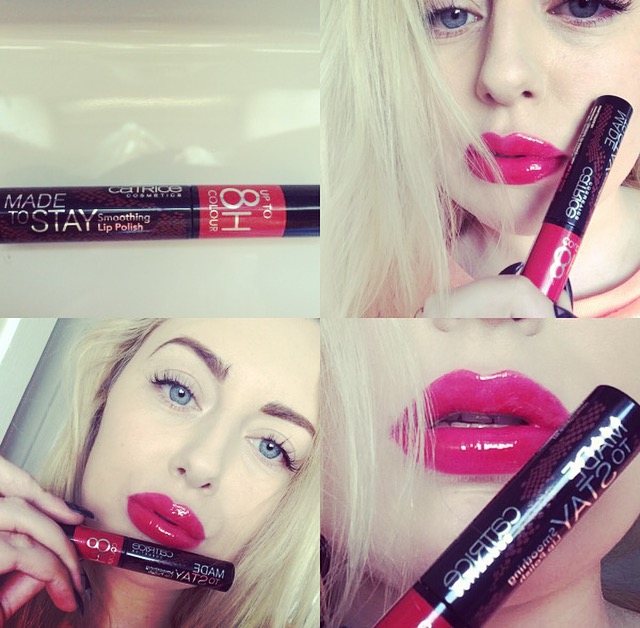 Lastly, budget friendly brand Catrice's Made To Stay Smoothing Lip Polish is kind of a mix between the two above. It has the staying power of a stain but the glossiness of a lipgloss so it doesn't dry matte the way the NYC Smooch Proof Liquid Lip Stain and the Rimmel Provocalips do.
Rimmel would be similar in finish to this in that you can apply gloss via the dual-action wand. But this is a 2-in-1, stain/gloss and is comfortable to wear on the lips.
And if I had to pick just one for my make up kit? Well although the NYC Smooch Proof Liquid Lip Stain doesn't come with a gloss, it's still my all-time favourite in terms of staying power and colour pigmentation.
Advertised
Tell us, which one is your favourite? Do you have any others to add to the list?