 If you're heading out for New Year's Eve then you'll probably be wondering what to do with your makeup, so we decided to give an easy peasy option in case you're in a pickle.
A smoky eye is always a great choice for a night out; it fits with anything from a casual to more dressy look plus defines and accentuate eyes. So what's not to like?
For some, the classic smoky eye remains a bit of a no-go zone, mainly because it can be made to seem difficult. Yes, there are more complicated versions, but it doesn't have to be tricky or take forever to achieve. Hopefully this quick step by step using an eye shadow crayon will prove just that!
For a longer lasting, crease-free base that's easy to blend product over, start by prepping the lids with a primer (I used the Wet n Wild Eye Primer) and then blend a little concealer underneath (to hide the ol' bags). I'd also suggest filling in brows as it's usually easier to gauge the shape of a smoky eye when they're filled in so they can act as a frame.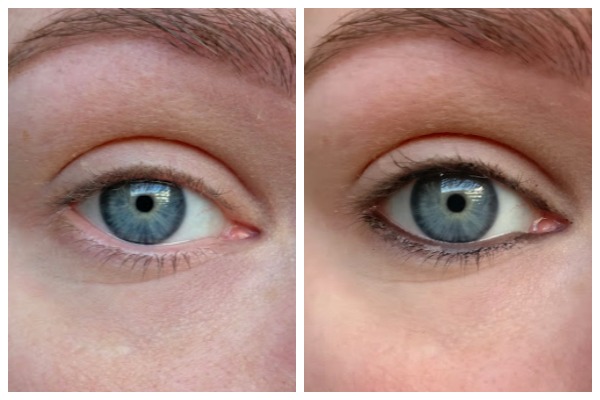 Using a black kohl eyeliner, line both the lower and upper waterline. This will start to melt into lashes during the time you're creating your smoky eye (so might need to be refreshed) but helps to stop any gaps from appearing along the lash line later on.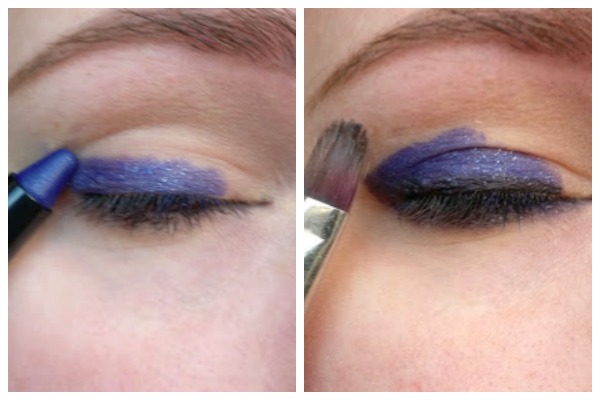 Advertised
An eye shadow crayon is an easy way to create a smoky eye - all you do is simply scribble it on the lid. The long wearing cream formulas are a dream to blend and you won't have to deal with any fall out or mess that might happen when using a powder eye shadow. Here I've used the KISS NY PROFESSIONAL Luxury Eye Crayon in Violet, which has a slight sparkle though it (nice for New Year's Eve). For a little added definition, I also used some black kohl to line the lashes too.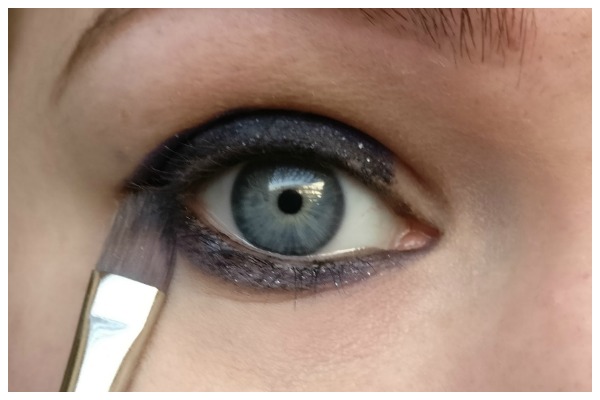 As the crayon is a creamy consistency I find it's easier to blend it using a synthetic brush, working from the lashes up towards the socket line, but you could try with a natural hair one if that's all you have or alternatively try using your finger.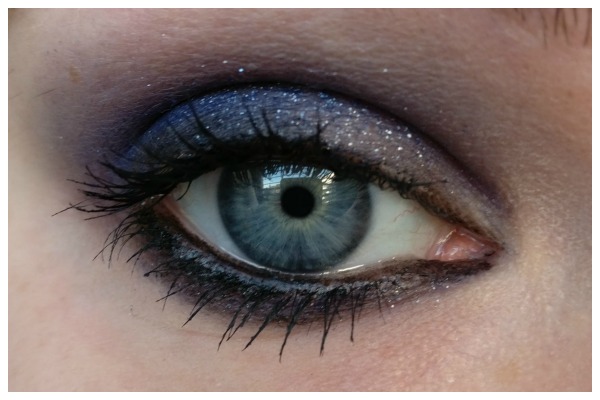 Once the eye shadow is blended out and you're happy with the look of it, it's time for the finishing touches, which are just to refresh the kohl liner and then add some mascara to top and bottom lashes. You can see the little bit of sparkle coming through from the KISS crayon in the final image, but if you'd prefer a more traditional look then you could try swapping out the violet for a grey, chocolate or black crayon.
Advertised
Will you be giving this a go this NYE?