 Who wants a perfect pout that won't break the bank this Christmas? Whether you're a matte, stain or gloss girl we've got you covered whether you end up underneath the mistletoe "accidentally" or not (wink wink).
KISS are probably most well known for their false nails, sets of lashes and brow kits here in Ireland, but they have just launched their all new KISS NY PRO cosmetics line which offers up a much more extensive range of products including mascara, eye crayons and lip colours.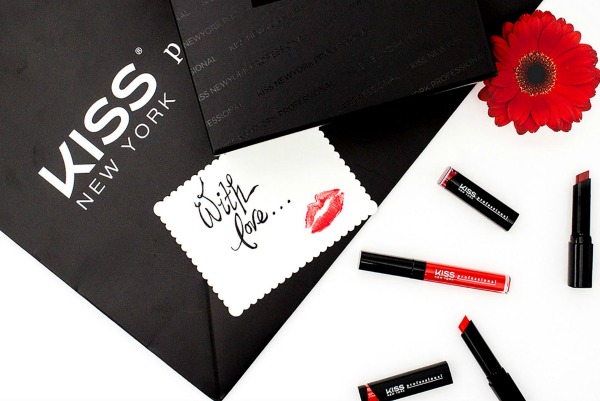 Today we're focusing in on the lip colours, which caught our fancy almost immediately. In the collection, there are the KISS NY PRO Egoism Matte Velvet Lipsticks (€7.95) and Moisture Tattoo Stain (€7.95).
The packaging for both is sleek and black as well as being sturdy (it was inadvertently tested when I dropped them all on my kitchen tiles. Butter fingers, oops!)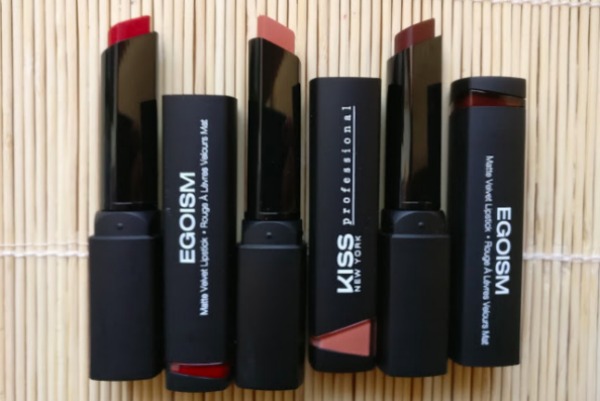 Now that we know that the packaging can withstand being dropped without smashing into a million pieces (always a plus) let's take a look inside, shall we? First up are the Egoism Matte Velvet Lipsticks which feature a teardrop bullet shape, created for ease of use.
There are 12 in the collection and we've managed to get our paws on the three best sellers; Red Velvet, a vibrant red; Nude Blush, a warm nude; and Casablanca, a rich grape.
Advertised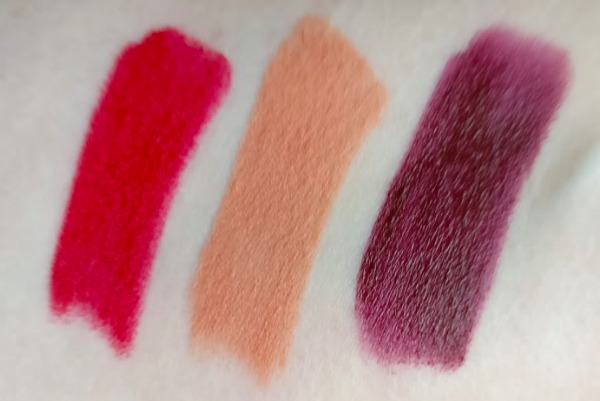 The texture is smooth and feels hydrating even though the lip colours have a matte finish - a combo that can be hard to master.
In terms of wear time, they last for a good few hours but if you're eating and drinking a few top ups are required. If long lasting colour is your main priority, though, you'll want to check out the Moisture Tattoo Stains.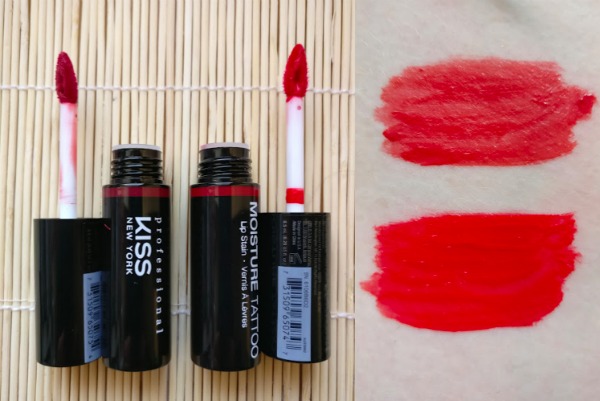 These come in five shades: Peach Absolute, Pink Mango, Lost Cherry, Retro Red and Red Carpet. Above you can see Retro Red and Red Carpet swatched - and I can confirm that these not only stain your lips, but also your arm, for hours on end.
Much like one of my all time favourites YSL Vernis a Levres, the Moisture Tattoo Stains are great for anyone who wants a long lasting colour that is also hydrating and offers up a little lip plumping shine too.
Advertised
Do you like the looks of these?