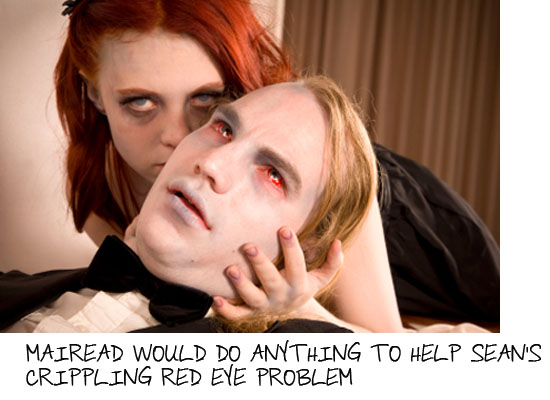 If you'd told me a couple of weeks ago that my new can't-live-without morning pick-me-up was going to be a peach eyeliner, I'd have done an Elaine Bennis on it, shoved you so hard you nearly fell over and exclaimed "gedaudda here!"
But it's TRUE! I am in love with a gick-looking peach pencil, Stila Kajal liner in Topaz Apricot Nude and it's all because it makes me look bright eyed and bushy tailed when I most definitely am not.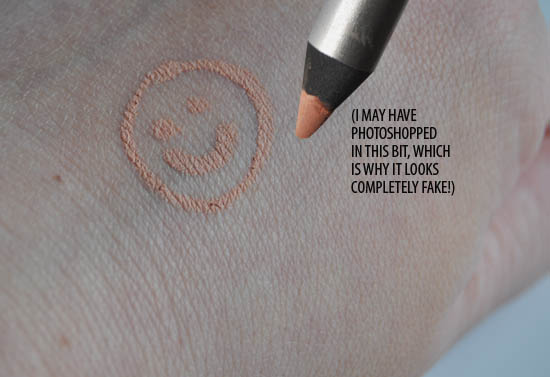 Advertised
I'm using this lightly on the lower waterline and it makes a real difference to red, tired-looking eyes. Much easier to wear than a white liner which always looks harsh, peach and pink shades blend with my pale skintone better and my previous go-to before this had been Benefit's Eye Bright.
I'd be lying if I said it stayed put all day because on me it definitely doesn't - but I do have a habit of rubbing my eyes so that'd be a contributory factor. It's very creamy, super-easy to apply and there's no drag. You could set it with a small brush and some powder for extra longevity but for me that's too much hassle in the morning, so I leave as is, and it's definitely doing the trick until I get my 4th coffee into me.
All in all, not a particularly earth shattering buy but something the  pale-skinned and red of eye might find really useful. Mine was sent as a testing sample, you can bag one now for £8.99 from Beautyfragrances.