 Promoted Beauty
We all have this notion of 'good skin'. Your idea of it may vary from the next person, but if good skin were personified, she'd probably look like Heidi fresh home from a bracing walk in the hills: unblemished, with a healthy looking flush and not a line in sight.
But like Heidi, perfectly clear skin feels like it's all in your imagination. You come out of your teenage years hoping that as a fully grown adult woman, for God's sake, breakouts will cease to exist. But they don't. Or as soon as you hit your twenties you suddenly break out all over the place despite barely having a spot before. Nature: she can be a cruel mistress.
There are many reasons why your skin isn't visibly clear, ranging from hormonal activity, not using any skincare products, using too many skincare products or not using the right skincare products for you.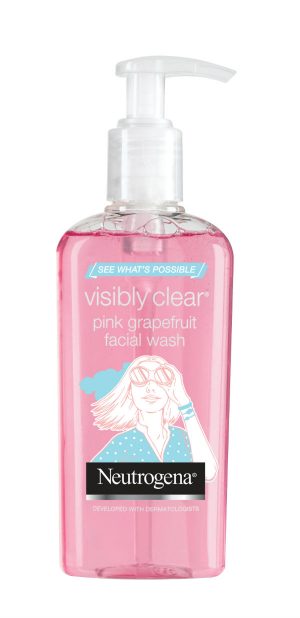 The path to clear skin begins with change, and maybe it's time you rethink your skincare routine. But you can forget about embarking on a complicated process that takes hours out of your morning and night; sometimes, getting into the groove with your skin is as easy as a three step regime.
Advertised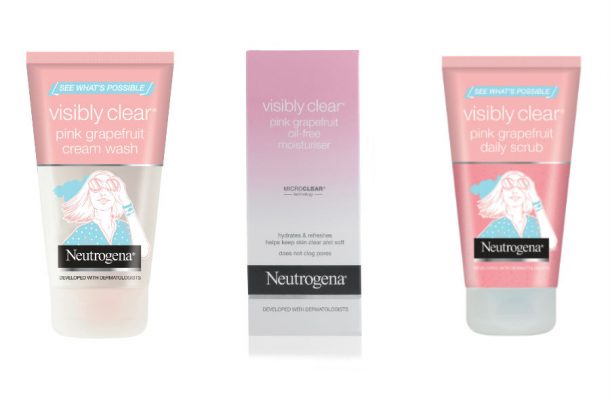 Neutrogena Visibly Clear is designed especially for those of us who are past our teens but still suffer with spots, and the best-selling (and gorgeous smelling) Pink Grapefruit range may be all you need to see a clear difference to your skin. Literally.
By using the new look Pink Grapefruit products; Pink Grapefruit Wash in the morning; Pink Grapefruit Scrub at nighttime; and Pink Grapefruit moisturiser as needed, you can make a simple but effective change to how your skin looks. And for utmost convenience, if you're on the go or in a rush, Pink Grapefruit wipes have just been added to the range.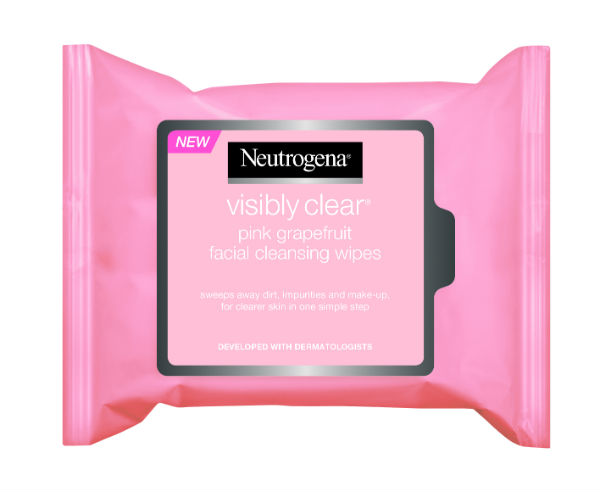 Good skin does not have to be a dream; see what's possible by choosing products that target spots while also smelling amazing.
Advertised
This is a sponsored post on behalf of Neutrogena® #Seewhatspossible