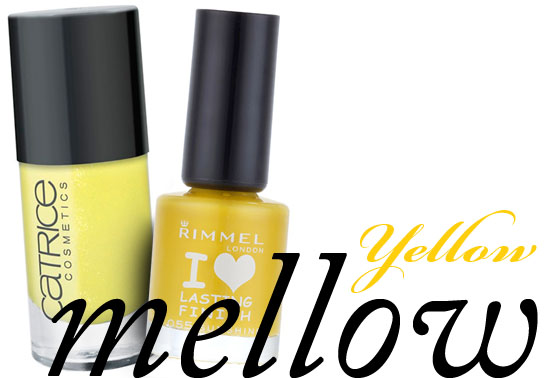 What with being stuck inside at work all the time these days, I've been missing out on 90% of the summer sunshine. When you wear a uniform of solid black and your place of employment has little or no natural daylight, what better way to grab some of that bright breeziness than via psychedelic nail colour?
I decided to pit Rimmel's I Love Lasting Finish in Sunshine, €4.53, against Don't Feed the Birds, €2.79, by Catrice. Both looked canary yellow on the shelf, but upon application were quite different – and I really liked them both.
Sunshine was a surprise to me, as it dried a shade or two darker than it appeared in the bottle. A strong primary yellow, it took three coats to evenly cover my nails, but there was no smudging (although I did keep my hands in the air for a full five minutes after application). I didn't use a top coat to seal it, but the varnish didn't chip at all and every time I glanced at my hands it made me feel like I'd been finger-painting. Oh, I should be so lucky!
Advertised
Don't Feed the Birds was a different story; upon closer inspection, I spied that this was a very shimmery, almost sheer polish with a gold sheen. It dried to an almost mustard-yellow hue, and I had to apply a few coats to get beyond the Smoker's Fingers effect – but it was only byooriful once I'd done that. My favourite aspect, as with all Catrice polishes, was the drying time – this hardens like a rock in about a minute.
So, which did I prefer? I couldn't decide – and then a stroke of genius hit me. Layering the glittery atop the matt gave the desired effect of strong colour and subtle sparkle. The perfect summer nail colour for under €7.50 – yes please!