 Cleansing oils are becoming increasingly popular, and are a great alternative to that evil of evils, the wipe. So it's ace to see more and more póca friendly alternatives hitting the shelves (like this one from L'Oreal).
The Vitamin C+ Brighten Skin Renew Cleansing Oil (catchy name, I know) from the Super Facialist range by Úna Brennan (€13.50) is on a par with The Body Shop's equally affordable Camomile Cleansing Oil, and does the job just as well as more expensive equivalents by Shu Uemura for example.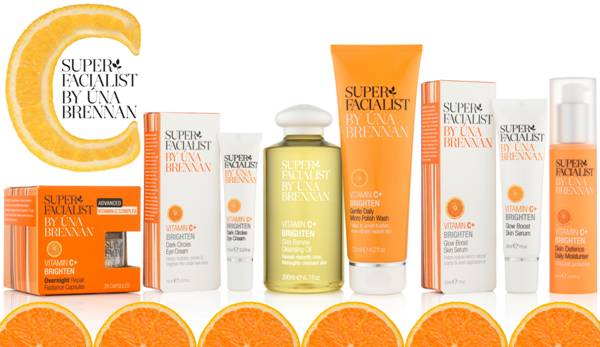 No Mineral Oil
In fact, the Vitamin C+ Cleanser doesn't contain mineral oil, with which Shu Uemura's famous and pricey cleansing oils are loaded, so it's really doing a lot more for your skin. Mineral oil cannot be absorbed into the skin, and excessive amounts of it can contribute to dermatitis.
Nourishing
Vitamin C+ contains a wealth of lovely nourishing oils, including olive and grape seed oils, orange peel oil and passionflower seed oil. Massaged into dry skin, it will immediately dissolve your makeup and emulsify in water to wash completely away, leaving no trace of oiliness which might inhibit the absorption of your serum or moisturiser. It's advertised as a brightening oil; I don't notice that my skin is brighter, but it is clear and invigorated and baby soft when washed off.
Advertised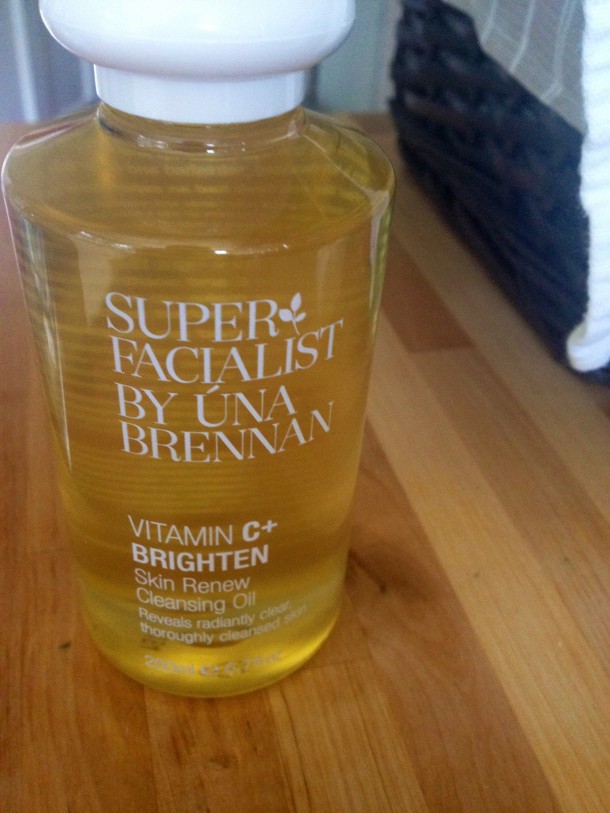 Crappy Packaging
Though lovely and a hard worker, this product isn't perfect. The packaging is wildly irritating – it comes without a pump, so be prepared for a certain amount of oil running all over the place. Even with the mess, though, only a tiny amount is required to clean a full face of makeup. I've been using this twice nightly to double cleanse, and it has barely made a dent in my supply.
Smells like... Calpol
There is one issue with this oil that might be a dealbreaker for you, though. It smells like orange Calpol. Seriously. That is obviously a bizarre scent for a skincare product, but it hasn't upset my sensitive skin and I'm coming round to it. Weird it may be, but as long as I keep resisting the urge to drink it, it can only do my skin good.
In fact all many of the Super Facialist products smell over strong - when we checked out the Rose Hydrating Creamy Cleanser the smell was overpowering too.
Can you get over products with strange smells if they make your skin look great? Or does a bang of Calpol sound like too much to bear?
Advertised
Laura Kennedy