 I mentioned this Lancôme stylo in my post on lazy-girl beauty, but I'm back today to give you the full rundown along with some obligatory swatches and selfies. Part of a small edit for eyes which landed nationwide on August 1st, the idea behind these products is providing us all with access to that effortlessly stylish French-girl vibe.
Along with 8 cream eyeshadow sticks, the collection includes a white liner with an ultra- thin, flexible tip, and 6 shades of waterproof eyebrow gel-cream. I don't have the white liner, which is probably just as well as I really don't think I could do it justice, but I've been playing about with this shadow stick and brow gel for the past couple of weeks.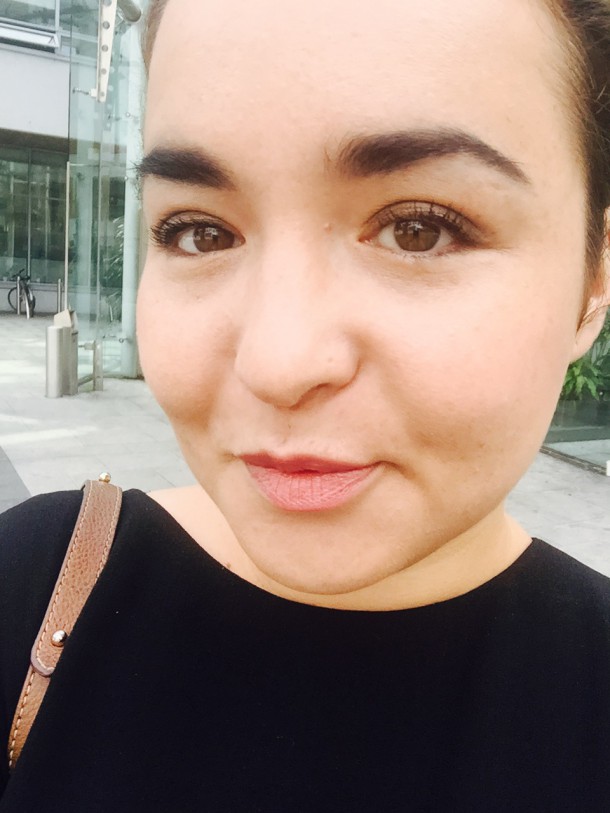 The Ombre Hypnose Stylos, €26, come in a range of lovely, wearable shimmering shades of metallic and jewel tones. I have #04, Brun Captivant, which is described as a warm bronze. I am nuts about bronze shadows, especially bronze cream shadows, and own a bajillion of them – and yet I have nothing quite like this in my collection. I'd actually call it a taupe (but then I have a propensity for calling every multi-dimensional, difficult-to-define shade of brown that I really love a taupe) but whatever it is, it's lovely.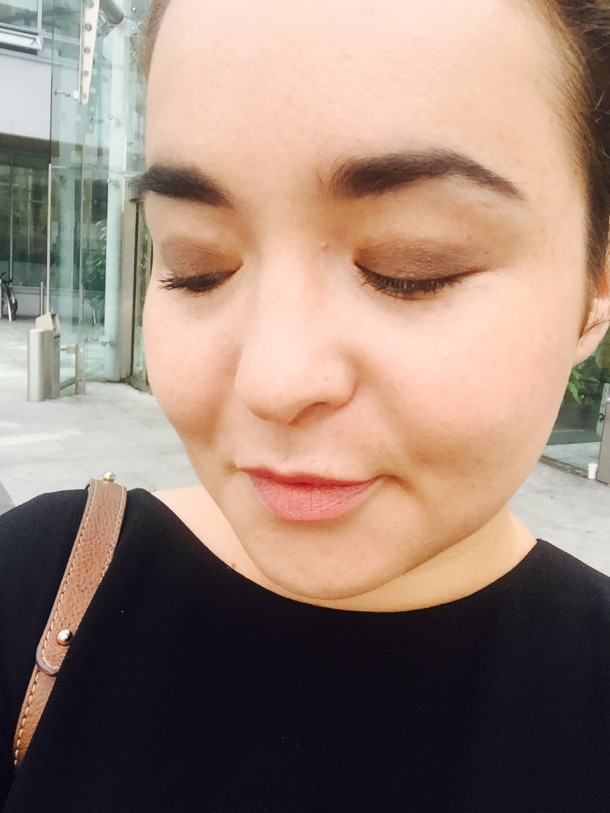 It glides on really smoothly and evenly, gives great colour payoff and lasts brilliantly; these photos are taken at lunchtime and I'm wearing my lazy-girl, one-minute face (Chanel CC cream, Clinique Chubby Stick for cheeks, mascara and a Max Factor lip balm) along with the Lancôme brow gel. It looks nice and lived in and not too try-hard, which personally I like - but if you want a bit more polish just sweep a matte brown shadow through your crease.
Advertised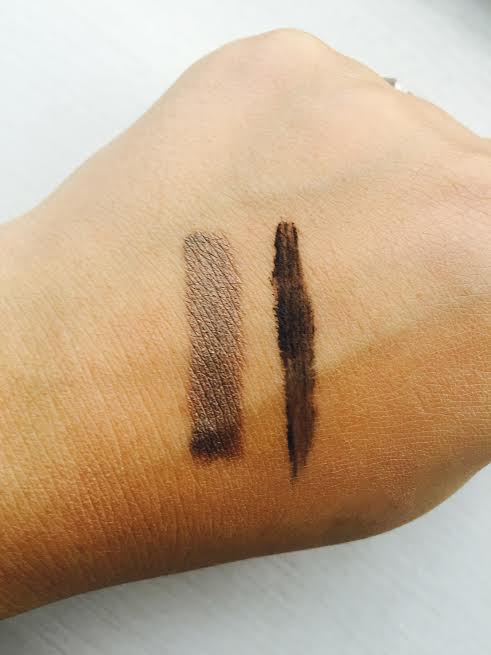 Now, a word on the brow gel. This shade, Noir, looks alarmingly dark in the swatches and indeed, it's too dark for me to pull off. But that's actually great news because it means brunettes or raven-haired ladies with darker skin tones will actually be catered for. ("Are my brows too black?", I anxiously asked my colleagues – to be told "Well, you're wearing black, so it's fine." Um, sadly, I don't think that's quite how it works.)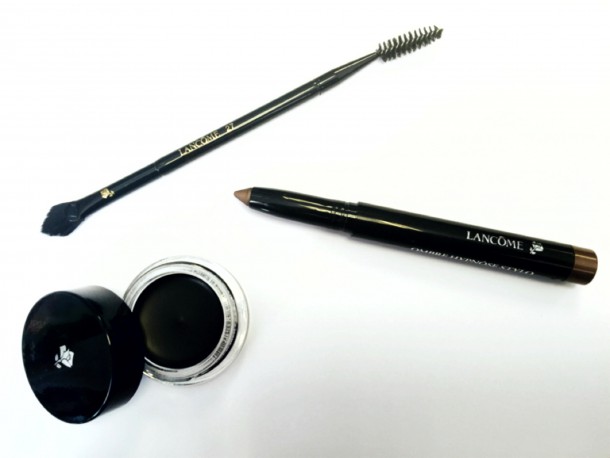 The good news is it comes in another 5 shades - a blonde, auburn, taupe, chestnut and brown- and I'll be checking out the brown because I love how it performs. Applied with the brush (sold separately; it's €20 and the Sourcils Gels are €23 a pop) it makes extremely speedy and precise work of brow filling, and it doesn't smudge or budge, even in the recent humidity and rain.
Are we liking?