 Not all brow pencils are made from the same mould but these three have that magic touch - and there's one for every budget
Soz to have to say it, but finding the correct brow product is only half the battle. It all boils down to the type of brow hair you have and the type of result you are looking for.
One of my favourite types of brow products is a tapered pencil. It lets me get a really defined line under the brow as this type of pencil is excellent for structure. So, if you have hair on the brow area but it needs to defined into a straight line, this is the product for you.
If you have a more sparse brow, a powder or cream product will be better for you to create volume. I have sparseness on the ends of my brows so I often find a powder works better but I love the combination of powder and pencil as the pencil gives you that extra crisp edge.
Save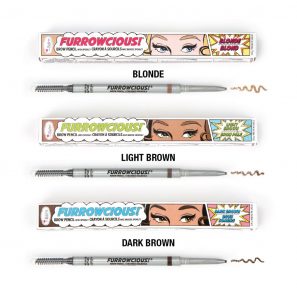 The Balm Furrowcious €13
This is a fab new product and really stands up with the rest of them. The colour payoff is quite a light and natural one, which is nice as it won't have you looking too severe. Great price point and great brow pencil. What I really like about this one is that it's transfer resistant so you won't be wiping away your brows anytime soon!
Spend
Advertised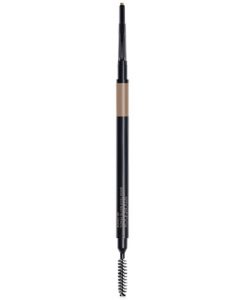 Smashbox Tech Matte Pencil €18.70
Again, this is a brilliant pencil. It has a good bit more pigment than The Balm one, but because of its harder texture, it tends to crumble a little. Just be careful not to wind it up too high when you are applying it.
Splurge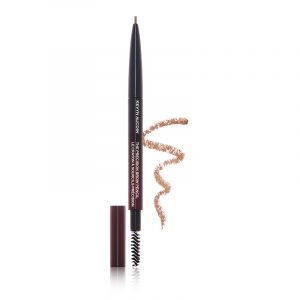 Kevyn Aucoin Brow Pencil €24.95
This was the original version of these type of wind up pencils. It's out years and is one of those good old reliables. The precision point is so fine you are guaranteed accuracy, and it is fine enough to draw tiny hair-like strokes to build up your brows.
Whether you want to save, spend or splurge they all come equipt with a tiny brush to comb through the product to ensure your brows are on point every day.
Advertised
If you're unsure on how to fill in your brows, or you're a tad lazy, here's a nice easy guide.