 We think splashing out on brow pencils maybe be a thing of the past
I always find with eyebrow pencils that you end up going through them so fast, especially the twist top fine ones which happen to be my favourite. Finding the perfect eyebrow product can be difficult and it can be a lot of trial and error before you find the one that works for you.
It usually depends on what kind of result you are looking to achieve. For example, if your eyebrows are very sparse, you will want to fill them in with a powder product. That way you will create volume and thickness. But if thickness isn't your problem and you are looking to perfect structure then this is the pencil for you.

This waterproof formula lasts all day long and is perfect for sculpting your brows. This fine tip helps you draw accurate thin, hair-like lines, making it the perfect eyebrow pencil in my eyes.
Advertised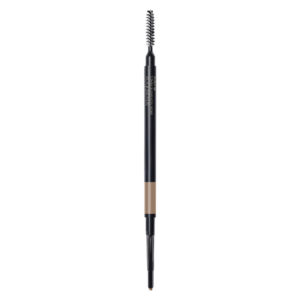 This Smashbox brow pencil Smashbox is a great product. Again, it's waterproof and smudge proof, long lasting with great colour pay off. It's a great all round pencil, but I honestly can see no difference between the two except the price.
I would generally go through one of these types of brow product every 4 - 6 weeks which is quite an expensive habit. But not any more.