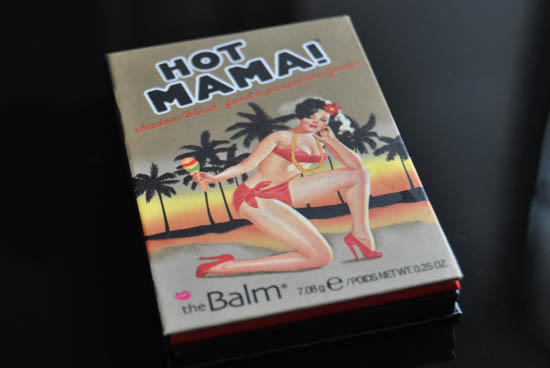 Lets keep this short and sweet, shall we? Hot Mama from The Balm is not a new launch and has been around for a good while now. Basically, it's one of those very flattering golden shimmer-shot corals that tend to suit most people well. So yes, this is a pretty good dupe for Nars Orgasm and uhuh, it's not a million miles away from Benefit Coralista either.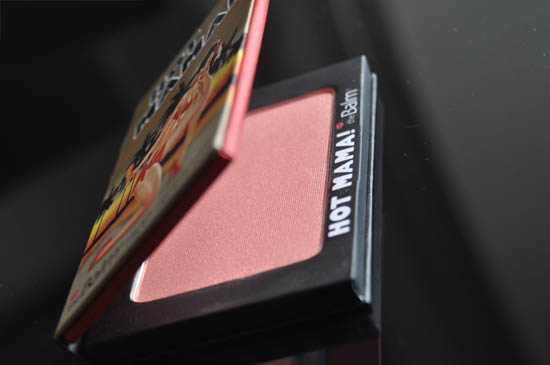 It's a fair bit cheaper than both though at about €14 (at Awear, who also provided the sample) and you get a lot in the pan - over 7g, which compares well to Coralista's 8g for example. Packaging is card and there's a little mirror in the lid.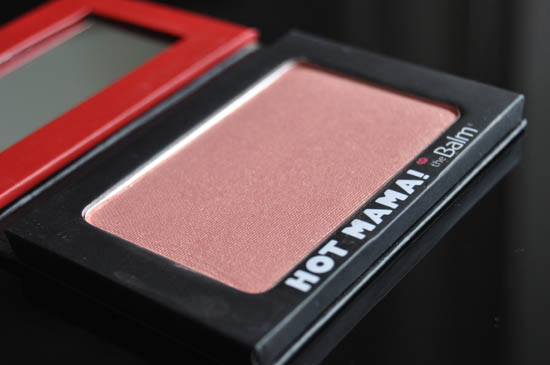 Advertised
This wears nicely and is quite sheer to begin with but buildable. Basically, it ticks a lot of boxes for me - peachy, shimmery, cadaver-skin awakening and gives the complexion a nice glow. If you're looking to jump the Orgasm bandwagon but blanch at paying €29 for Nars or €33 for Benefit then hey - I'd definitely point you in the direction of Hot Mama as a very good substitute.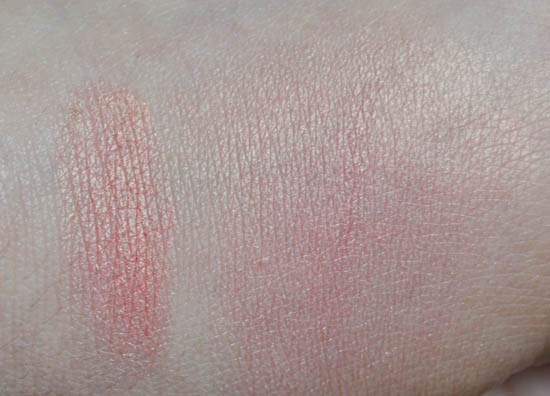 This is billed, for some reason, as a "sexy shadow and beautiful blush all-in-one." Shadow!? Not on your Nelly.  Great on cheeks though! The swatch above shows it heavily applied to the left and how it appears when sheered out on the right. Pretty, eh?