 I wouldn't consider myself a particularly girly girl, but one thing I love is a bit of glitter. Yes, it goes everywhere and you can always count on finding some on your sheets, in your hair or on your dog for days after wearing it but I, for one, can't help myself. There's something about the way the flecks glisten and glint in the light that has always appealed to the magpie in me.
And if you are going to a music festival, embrace the glitter and pack it on like there's no tomorrow.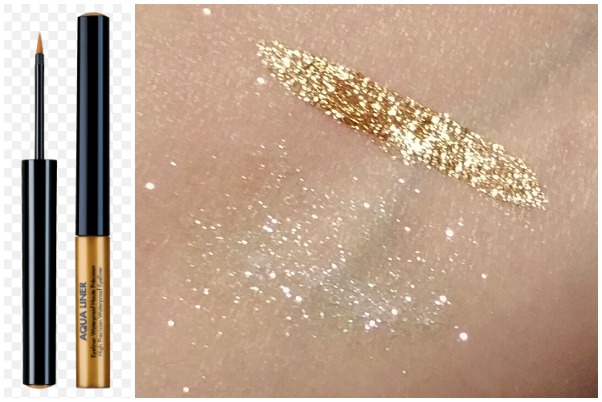 It's time to get serious about sparkles.
First up are two products from Make Up For Ever that I am officially obsessed with. You can see from the swatch how twinkly they are, but in a way, I wish it was a GIF or video so you could properly see them in action. The gold Aqua Liner #1  is incredibly pigmented and once set, doesn't budge at all. Below it is the multi-purpose Diamond Powder #3 which is a particularly nice shade to use for highlighting the inner tear duct or below the brow bone.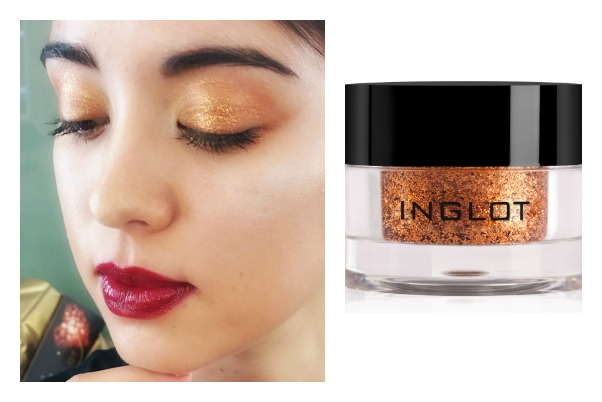 Advertised
I've mentioned the Inglot pigments (€15)  before but I thought I'd show you one of my favourites, No 24. While it may not have a catchy name, it does look good and the warm, gold tone works beautifully on pretty much any skin tone and eye colour. Here I teamed it with a berry lip but it'd look great with a pillar box red or nude lip if you preferred.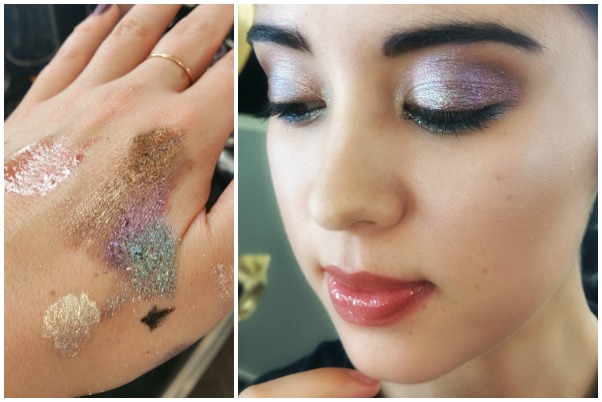 I also love the Star Dust pigments (€16) which I went to town on! What I like about these is that you can use them dry, blend them out for a subtle finish, pat them on for more pigment and sparkle or wet them for a metallic / foil effect. Here I used all of the five new shades on my model, Laura, to create a hologram effect that shimmered in the sunlight like a beautiful disco ball. That was a good day at work.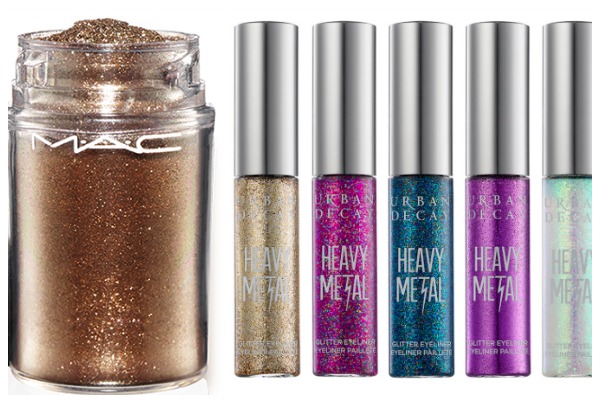 I couldn't mention glitter without talking about the MAC glitter pots - which I used to save up for and collect as a teen. Anyone who knows them knows that a little really goes a long way, which makes the €22 price tag seem more reasonable than at first glance. Another favourite of mine are the Urban Decay Heavy Metal Eyeliners (€19) which, much like the MUFE Aqua Liners, don't budge once you've applied them.
Advertised
Are you a sparkle fiend too? Which are you favourites?