 I can honestly say that Gwen Stefani has been one of my style icons since I was about... 12.
At the time, I was also in love with grunge band Bush, and by proxy Gwen's then boyfriend, Gavin Rossdale (not knowing what a love rat he would turn out to be). Of course back then she had blue hair, wore bindis and was the quirky lead singer in No Doubt -  now, Gwen has proved herself to be a business woman, fashion designer, solo artist and so much more besides. Yep, she's amazing.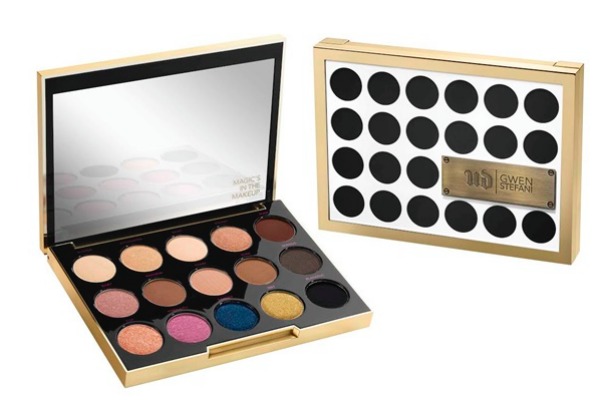 As many of you will have seen, Urban Decay teamed up with Gwen to create an eye palette last month that had all of us in Beaut going a bit gaga, and with good reason (in case you missed it, Aisling included it in her top picks of 2015 and also created a look, available here).
So we were all in agreement about the palette being amazing there was something that was a miss. Isn't Gwen known primarily for sporting, y'know, a bold lip colour? Fear not because that's the next phase of the plan...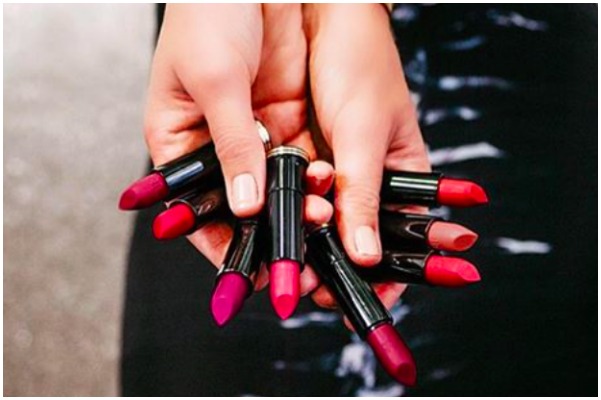 This spring, the Gwen Stefani lipstick shades will be hitting the shops and Urban Decay gave a sneak peek of them on their Instagram feed recently and of course, everyone on the internet went bananas.
So, what can we expect? Well, details on the ground are a little sketchy as the brand are keeping their cards close to their chests, but we do know that there will be 8 shades that include:
Advertised
Rocksteady (cream)
Spiderwebs (cream)
714 (mega matte)
Wonderland (cream)
Ex-Girlfriend (sheer)
Firedbird (cream)
Phone Call (cream)
Plaid (cream)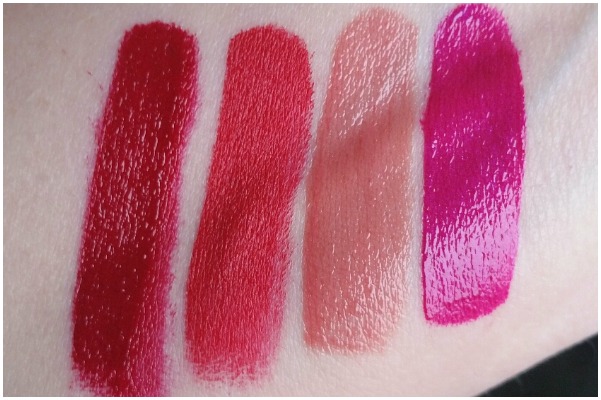 I've got my paws on four of them which were included as a teaser inside the eye palette that you can see above.
Rocksteady is a rich, highly pigmented scarlet, 714 is a punchy, fire engine red matte, Ex-Girlfriend is a soft, neutral sheer and then Firebird is a punky fuschia with little flecks of blue that catch the light. In terms of quality, feel, texture and wear, these stood up really well when I tested them, the cream lipsticks are thick, easy to blend and don't feather.
The matte is (as with most matte shades) the most dry texture but applies evenly, offering a high pigment and no patchiness while the sheer feels like a balm on lips. Over all, I can't wait to try out the other shades and also, revisit a few past favourites from Urban Decay while I'm at it!
Over all, I can't wait to try out the other shades and also, revisit a few past favourites from Urban Decay while I'm at it!
Advertised
Have you tried these already? Would you?