 Whether it's worn thin, thick, flicked or as a simple lash hugging line – each season liquid liner can always be spotted on both the red carpet and runway. At this stage though, there are so many formulas available it can be a bit of a minefield knowing where to start looking for the one that'll work best for you. Of course, every one is different and while some people will swear by a brush and gel pot, someone else will favour a liquid liner or pencil. One thing I've realised over the years is that a finer tip makes for much easier application, allowing you to decide from the get go what kind of line you'd like. And remember that clever use of eyeliner can even appear to alter the shape of your eye.
Flicked and winged liner is always popular but some people find it difficult to master (though this Back to Basics tutorial should help you) and that's why I'm a big fan of fine eyeliner. It can be a little fiddly but there's something really elegant and subtle about this kind of look as it gives eyes definition without looking like you tried too hard (although it might take practice for those who don't have a steady hand).
Depending on how confident you are there are different ways to create whisper thin eyeliner; I often use a marker pen style product but you can also use a flat or slanted brush dipped in a liquid or gel liner. When applying product, keep the tip of the brush/pen as close to lashes as possible, even letting it "paint" the lash root for more definition.
And lining the inner, top water line will also help to create a thicker looking effect to lashes.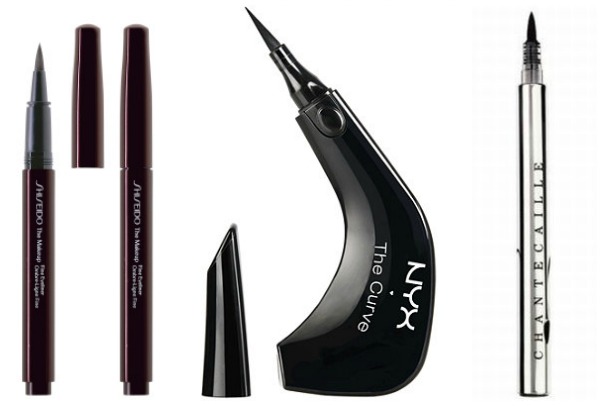 If you're on the hunt for a new liner or brush to apply it, then read on. I've tried and tested quite a lot of different formulas over the years and these are the ones that have made it into (or stayed) my kit bag;
Shiseido Automatic Eyeliner: A staple in my own personal make-up bag. This can be manipulated to give a sheer colour or solid block thanks to the click mechanism, which ensures that only the right amount of liquid is used and stops the pen from drying out. (€30.50)
Advertised
Chantecaille Le Stylo Eyeliner Pen: My top pick for anyone who loves fine lines and details, this gorgeous liner pen glides on smoothly and lasts all day. (€39)
NYX The Curve Eyeliner: Application is made really easy as this clever liner is curved to fit the shape of your hand, perfect for anyone who worries about hand wobbles. (€15.99)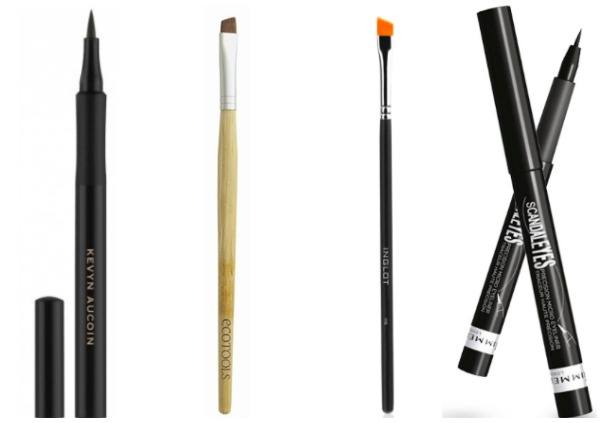 Eco Tools Angled Eyeliner Brush: This brush has proven to be more durable than most of the more expensive or designer brushes I've bought over the years, keeping it's shape wash after wash without the bristles separating (€6.99)
Kevyn Aucoin Precision Liquid Liner: Waterproof colour that doesn't bleed or smudge plus an ultra fine tip make this one of the best in the business – what else would you expect from one of the beauty world's biggest icons? (€33)
Inglot 31T Slanted Brush: With bristles that are just stiff enough to give control without poking or irritating your eyelid, this little brush makes applying eyeliner nice and easy (€14)
Advertised
Rimmel Scandaleyes Micro Liner: By far the best highstreet offering I've found in terms of felt pen liners, this has a super fine tip that can get right in at the lashes. (€6.99) 
So tell us, which are your favourite product to help achieve that tight line?