 Valentine's Day is just around the corner so that only means one thing - it's time you got your smackers in ship-shape!
Fresh from The Body Shop's new Smoky Poppy line comes these Lip & Cheek Velvet Sticks. They are chubby little things that come in a twist-up tube and they are nice and sturdy multi-functioning products.
Of course they are not just any old lip / cheek stains, oh no, they are very special. How? Well, the colour adapts to your unique pH so the colour on your lips and cheek will be customised to suit you. Ah, right so.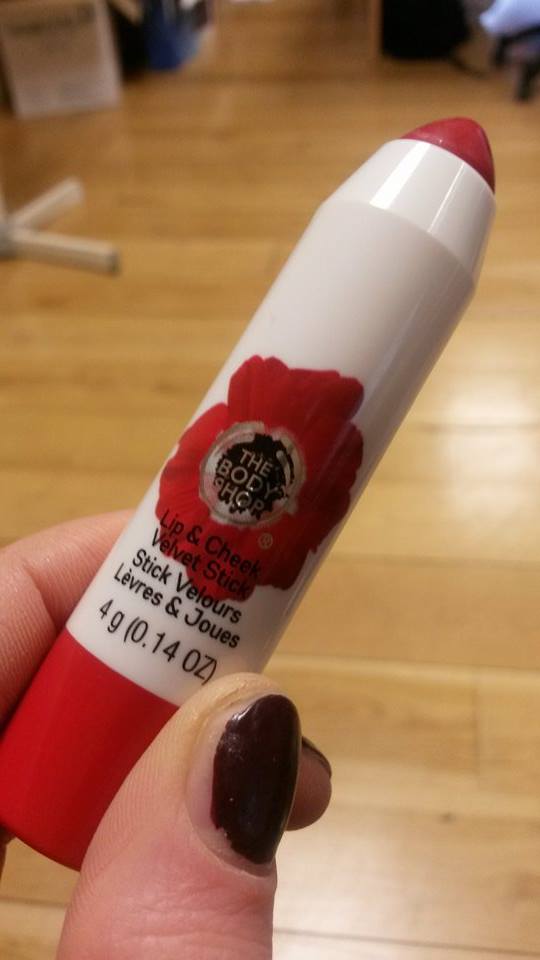 Leaving that aside, they are pretty standard crayons. They are very easy to apply lips-wise - there's no faffing about with lining and you can build up the colour if you wish - and they feel quite moisturising which is a very good thing for a lip stain. The finish is matte but it's not flat, there's a small hint bit of shine.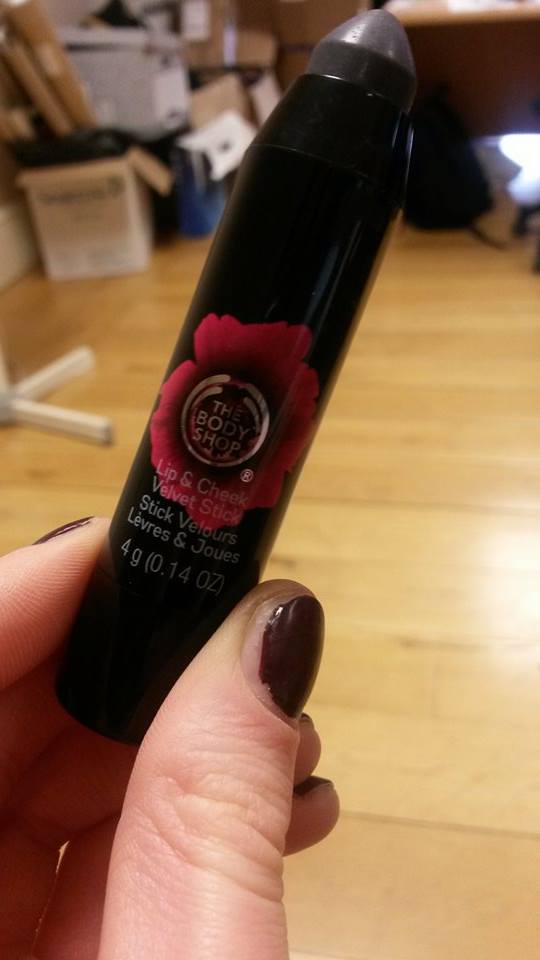 Advertised
I don't like using crayons as blush; I prefer a powder that I can brush on. The velvet sticks are rather hard and dry so it's not the easiest of cheek colour application. With a bit of rubbing in it's fine and luckily, the colour doesn't totally match your lips - perhaps due to your pH (hmm) -but it's not my cup of tea. Would be handy in an emergency.
The black tube is a bit startling when you pop the kid off for the first time. I did not expect the colour stick itself to be black. The colour is actually a purple and it's much lighter than you would expect. As a cheek stain I think it would suit darker skin-tones better.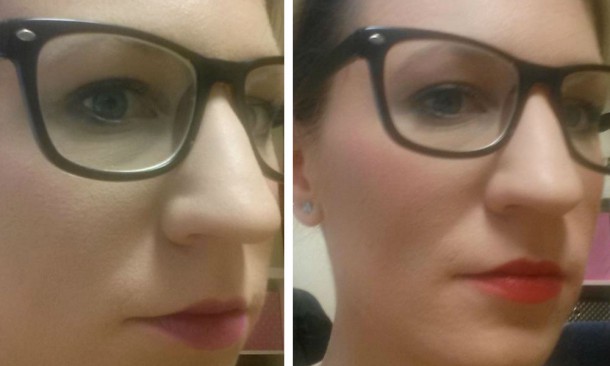 The white tube I tried was a lovely scarlet colour and again when applied it was much lighter than I initially expected. I still have it on and can report that it has good staying power and I am liking that it's not at all dry. It's thicker and less slimy (for want of a better word!) than a balm of course but doesn't have that dry lipstick thing.
Each stick costs €15.99 (which I think is pretty good because they're likely to last you for aaages) and are available now!
Advertised
See more from our makeup section here.
Do you like The Body Shop's cosmetics? Have you tried anything from the Limited Edition Smoky Poppy line? Are you a fan of chubby lip / cheek sticks like these ones?